The Cheetah Girls Reunited to Sing 'Together We Can' & Fans Are Shook
If you're looking for something to watch on Disney Plus tonight, look no further than The Cheetah Girls. The movie, headlined by Raven Symoné, exploded onto the scene back in 2003 and became an instant hit for The Disney Channel, resulting in two additional sequels. The story (which is based on the eponymous novels by …
If you're looking for something to watch on Disney Plus tonight, look no further than The Cheetah Girls. The movie, headlined by Raven Symoné, exploded onto the scene back in 2003 and became an instant hit for The Disney Channel, resulting in two additional sequels. The story (which is based on the eponymous novels by Deborah Gregory) features four friends (Galleria, Chanel, Aqua, and Dorinda) who create a girl group called The Cheetah Girls to pursue their dreams of singing and dancing. Along the way, they deal with friendship rifts, familial drama, and challenging group dynamics. Fans fell in love with The Cheetah Girls for their unique style and catchy tunes. Now, two members of the original group have reunited and fans couldn't be more excited.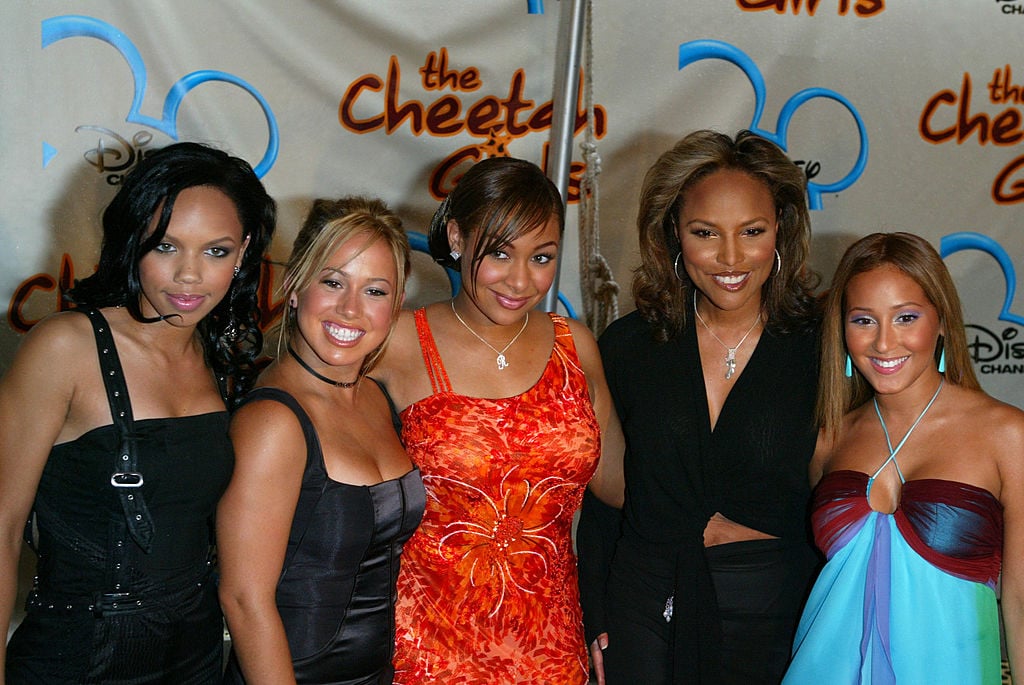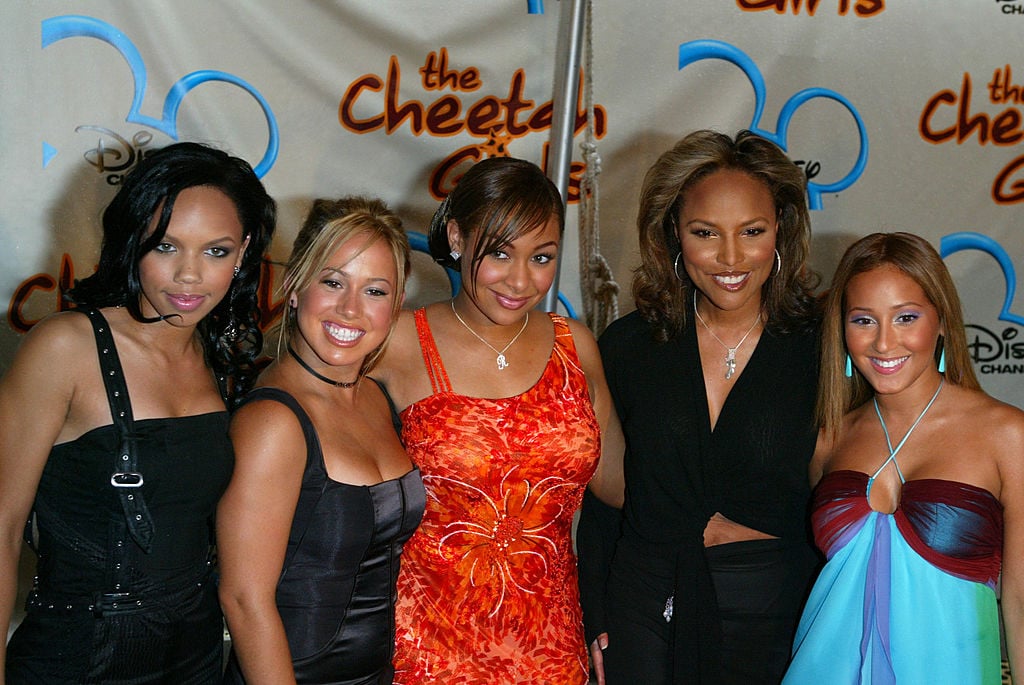 Adrienne Bailon and Raven-Symoné reunite at the Women's March of LA
Over the weekend, the fourth annual Women's March of LA took place. Adrienne Bailon (who is one of five hosts of the Emmy Award-winning talk show, The Real) was in attendance and took the stage to address the crowd. Whilst there, she surprised fans by bringing out her "Cheetah sista" Raven-Symoné. The pair played Chanel and Galleria respectively in the first two Cheetah Girls films. However, Raven-Symoné did not return for the third film in the franchise. After the audience erupted in screams, the pair sang a quick bar of "Together We Can", which is a classic song from The Cheetah Girls.
Fans react to The Cheetah Girls cast reunion on Instagram
The moment wasn't merely memorable for fans of The Cheetah Girls, but also to Bailon and Raven-Symoné. Taking to their Instagram pages, they both shared photos from their special reunion. "'TOGETHER WE CAN' 🎶 🐾 Chu Chi & Bubbles @wmnsmarchla Love you @ravensymone," Bailon captioned her photo. "Love you more guuurrrrlllll,❤️💋 " Raven-Symoné commented. The Raven's Home star also shared a sweet photo of the pair. "Yo #theangelsvoice @adriennebailon graced us with her voice at @womensmarch what a great turnout!" the co-host of The View shared. "Love you Bubbles, 💗✨" Bailon immediately commented back.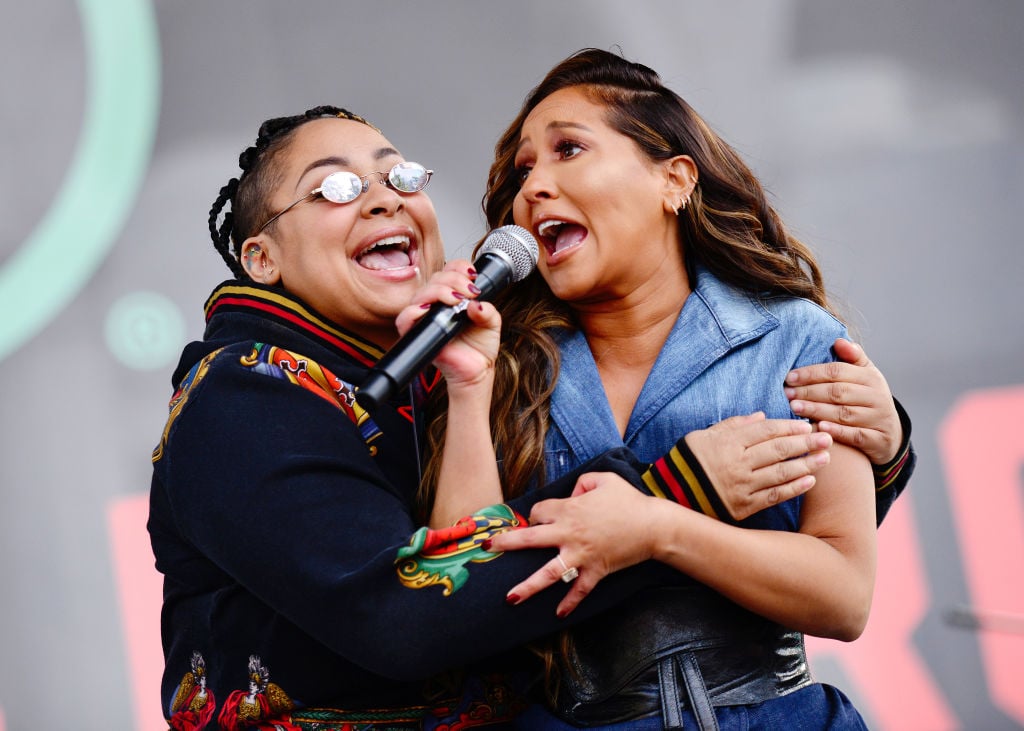 Of course, diehard fans of The Cheetah Girls will note that Bubbles was Galleria's nickname in the film. Chanel, on the other hand, was known as Chu Chi. Though Bailon and Raven's characters were close, there was some speculation that they didn't get along in real life. In fact, it was rumored that Raven didn't return for The Cheetah Girls: One World because she didn't get along with her other three castmates. But, despite those rumors, Bailon and Raven seem to be as thick as thieves these days and are very supportive of one another.
Together We Can
Fans of The Cheetah Girls were thoroughly moved by the experience and made their excitement known in the comments. "THE WAY I SCREAMED OFKSOAODOEOW MY CHEETA GIRL HEART😭 FOREVER AMIGAS CHEETAS," one enthusiastic fan wrote. "She really got everyone emotional by calling her bubbles😭💓" another person chimed in. "SHE STILL CALLS HER BUBBLES FROM CHEETAH GIRLS, 😭" another person co-signed. "@adriennebailon this comment alone made my day," yet another person declared.
Will Bailon make an appearance on Raven's Home
Some fans loved The Cheetah Girls mini-reunion so much that they demanded another one on Raven's Disney Channel Show, Raven's Home. Since Raven's Home is a reboot of That's So Raven, getting Bailon to appear on it wouldn't be completely out of the question. Years ago, Bailon was a recurring character on That's So Raven. She played the role of the popular mean girl, Alana and fans are dying to see her reprise her role. "😩we need Alana on ravens home. I'll definitely watch it just to see that lol," one Instagram user wrote. "Love you as Chanel. I also love you as Alana on That's So Raven! Oooo you should return for an episode on Raven's Home 😍" another person added. While it's a bit unlikely that Bailon will return to the Disney Channel, it's good to know that she and Raven are still "Amigas, Cheetahs, friends for life."