When Does 'The Chi' Season 3 Premiere, and Who Are the New Cast Members?
'The Chi' will return for Season 3 on Sunday, July 5, 2020, at 10 p.m. EST on Showtime. Who are the new cast members? Keep reading for more.
Showtime released the trailer for the third season of long-awaited drama series, The Chi. While Jason Mitchell and Tiffany Boone will not return, all the other familiar faces will, including some new ones. When will The Chi Season 3 air?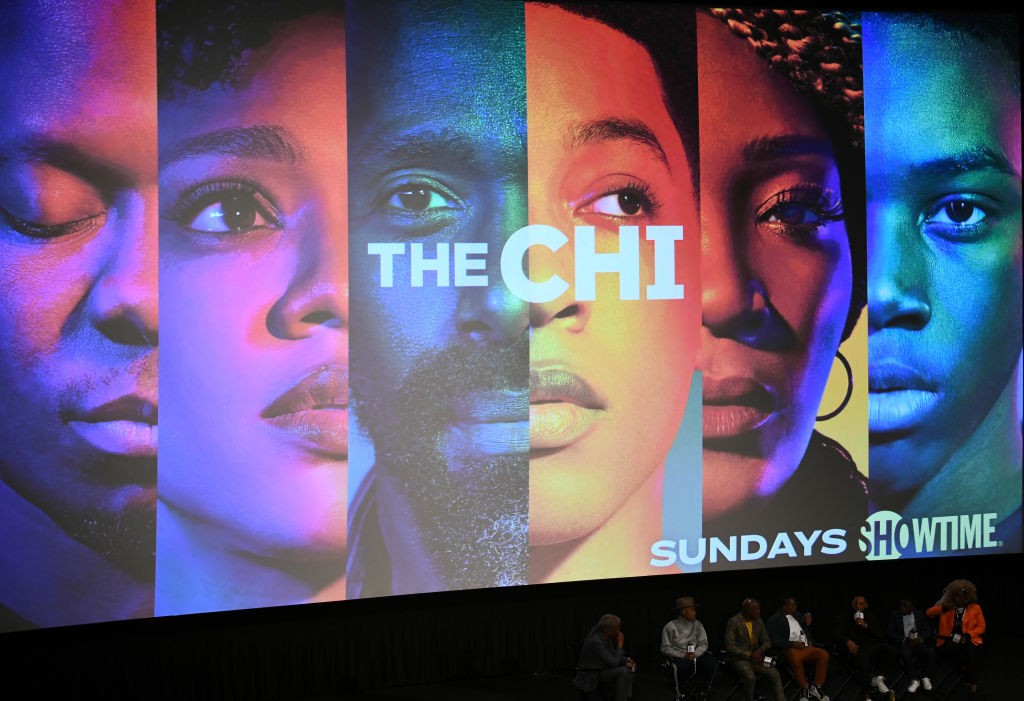 'The Chi' Season 3 premiere date
The third season of The Chi is set to premiere on Sunday, July 5, almost 13 months after the Season 2 finale aired. Created by Lena Waithe, she also serves as the executive producer alongside rapper Common, writer Justin Hillian, Aaron Kaplan, Rick Famuyiwa, Derek Dudley, Shelby Stone, and Jet Wilkinson. Hillian is also the showrunner for the third season of The Chi. 
Where did everyone's storylines leave off after 'The Chi' Season 2
After trying to resist the gang life his entire life, Brandon ended up allowing mobster Otis Perry to "sponsor" his food truck. His truck gained attention from police who began observing the activity and arrested Brandon after searching it and finding a gun.
Otis bailed him out, and Brandon's fiance, Jerrika, disapproved of his involvement with the gangster. They two got into an argument, and the chef realized they were too different, which caused Jerrika to return his ring and end their relationship.
He then forgave Ronnie, who shot and killed his younger brother, and seemingly worked with the cops to get Otis arrested. However, after misconduct allegations against Jason Mitchell, the actor who portrayed Brandon, he was fired from the show. Presumably, they will kill Brandon off, and Otis doesn't get arrested as the third season trailers show him running for political office.
Emmett got his own apartment and apologized to his most recent baby mother, Tiffany, for ignoring her after she told him she might be pregnant. While it's unclear if she was pregnant or kept the baby, the trailers for Season 3 seemingly depict them getting back together and raising their son, EJ, as a family.
In an emotional scene, Ronnie confronted his estranged father and realized his past was a result of him searching for his father everywhere.
While Kevin chose to receive a better education at a private school, his best friend, Jake, started selling drugs outside of school. Jake's older brother, Reggie, was shot several times by assailants on motorcycles and is seemingly dead while it hasn't been confirmed yet.
Who are the new cast members for 'The Chi' Season 3?
Jacob Latimore (Emmett Washington), Yolanda Ross (Jada Washington), Shamon Brown Jr. (Stanley "Papa" Jackson), Alex Hibbert (Kevin Williams), Ntare Guma Mbaho Mwine (Ronnie Davis), Michael V. Epps (Jake Taylor), Birgundi Baker (Kiesha Williams), and Common (Selma) will all return for the third season.
Additionally, Waithe will appear in her series for the first time as a candidate running for the mayor of Chicago. Fans can expect these characters to interact with new faces, including Luke James, who plays the estranged older brother of Jake.
In her first recurring role since Power, La La Anthony will star as Dominique "Dom" Morris, a sharp businesswoman who owns a chicken restaurant. Lil Rel Howery also guest stars in the series as Zeke Remnick, the money-hungry owner of Sonny's (Cedric Young) building.
Real Housewives of Atlanta star Kandi Burruss landed her first major recurring role on a scripted show as Roselyn Perry, the estranged wife of Douda (Curtiss Cook), who returns to help his political ambitions.
More new cast members include Cory Hardrict, who portrays independent rapper Dante, Joel Steingold as Martin St. John, the manager and father of Kevin's new love interest, and Salvador Chacon portrays a nurse who works with Jada, Tomas Gutierrez.
Watch The Chi Sunday, July 5, 2020, on Showtime at 10 p.m. EST.