'The Christmas House' Star Jonathan Bennett Gets Emotional About Bringing LGBTQ Representation to the Hallmark Channel
The Hallmark Channel finally caught up with the times in 2020, premiering its first-ever Christmas movie featuring a same-sex couple. The Christmas House, which premiered on Nov. 22 stars Mean Girls alum Jonathan Bennett. The actor — a member of the LGBTQ community himself — recently explained what it means to him to be able to make representation history with the brand-new Hallmark Christmas movie. It's a deeply emotional thing for Bennett.
The 2020 Hallmark Channel movie 'The Christmas House' made history for the network by featuring a gay couple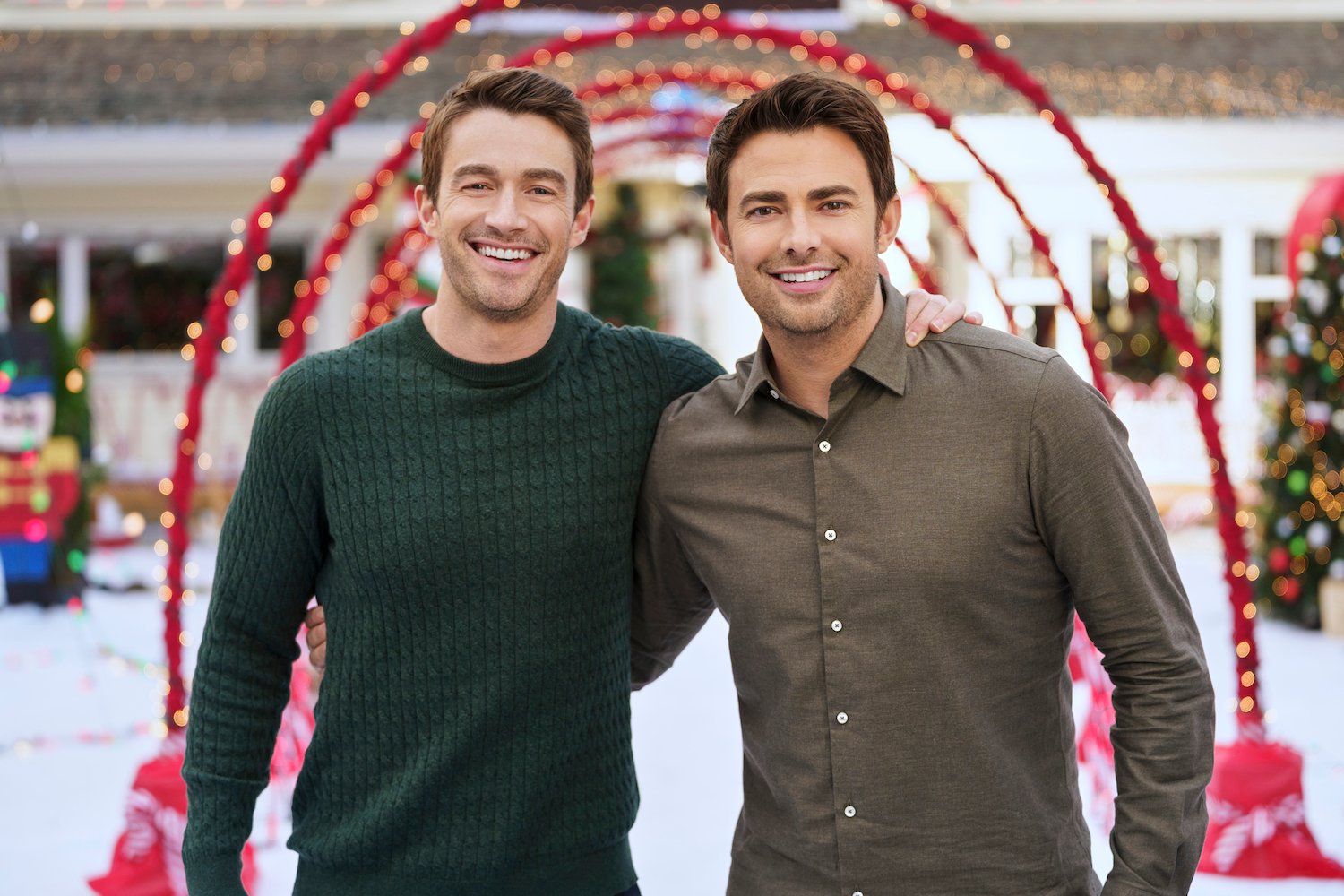 The Hallmark Channel has recently been more vocal about their commitment to portray more diverse storylines in their mega-popular Christmas flicks. As their Instagram account wrote in a comment:
We are proud of all the new movies for 2020 and examples [of diversity] are highlighted across our holiday casting, from Christmas In Evergreen: Bells are Ringing to Love, Lights, Hanukkah! and in the new movie The Christmas House, featuring an ensemble cast and a prominent LGBTQ+ storyline.
The Christmas House is about a married couple, Brandon and Jake (played by Bennett and Brad Harber), who travel to Brandon's parents' home for the holidays, while waiting on life-altering news: whether or not their application to adopt a child will come through.
In an interview with Good Morning America, Bennett was brought to tears several times talking about the importance of this history-making movie.
"It's the first time you see 2 men in love starting their own family," the actor explained, referring to the Hallmark Channel's markedly heterosexual history. "And that's such a groundbreaking thing because representation is important."
Bennett loves that The Christmas House is a story of "unconditional love" — not only between him and his on-screen husband, but among the entire family.
"Of all the movies I've done in 20 years in Hollywood, this movie is the most important to me because this character matters," Bennett shared. "And this character is making a difference."
'The Christmas House' cast member Jonathan Bennett remembers an emotional scene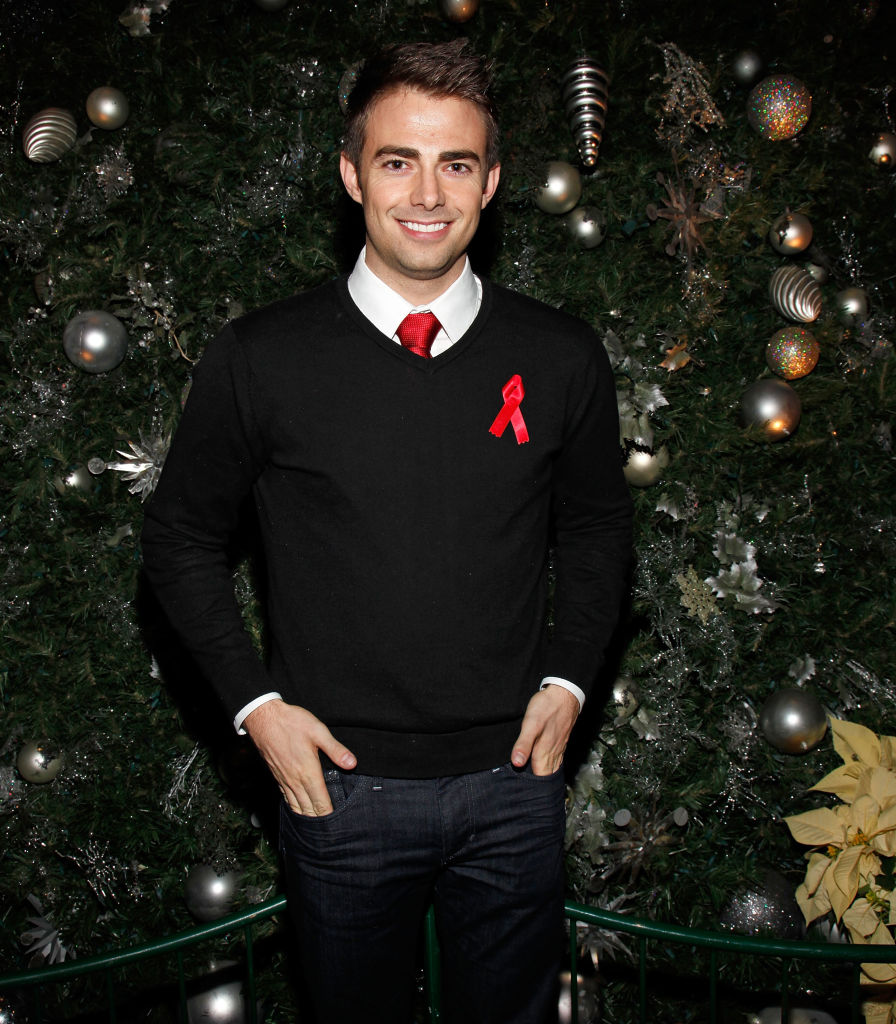 RELATED: Hallmark Is Premiering Its First Movie With a Gay Couple at the Center
However, one scene in particular stood out to Bennett — what the Christmas House star called "the adoption scene."
The 2 married men get in a bit of a "tiff" due to the adoption anxiety.
"And you see my husband comfort me and come together and we kiss," Bennett explained. "Because that's what two men who are adopting a baby and are in a loving relationship do — they kiss, that's what couples do." The on-set reaction to the scene was completely electric. The whole cast and crew, the actor said, knew they were "making history."
"The entire crew was crying," Bennett recalled. "There wasn't a dry eye on the set." However, it was particularly meaningful for the LGBTQ crew members. Bennett told GAM:
We had a few few gay men come up to us and say, 'Hey, we work on a lot of these movies, we work on a lot of Hallmark films, and we do the set decoration and we put our blood sweat and tears into it, and for the first time, we feel like we're part of the family too.'
Remembering that day on set brought tears to Bennett's eyes.
"I'm just getting emotional talking about it," he admitted. "Because it matters, right?" Bennett expanded on why that moment while filming The Christmas House was so memorable for him, and the LGBTQ crew:
They put their energy and their everything into making these movies perfect. And for them to feel like they're part of the family and that they belong at the table. …That's when we knew we had done something really special.
How the Hallmark Channel approached gay representation in the Christmas movie
Another thing Bennett loves about the new Christmas film is that the LGBTQ representation is weaved seamlessly into the overarching narrative. In other words, the inclusion is normalized.
"It's just a family in 2020, spending Christmas together," he said. "…There's good times and bad times." Hallmark fans, Bennett believes, will be able to note "how real" it is — and relate it to their own holiday experiences.
Bennett also thinks this movie could be transformational for young people watching at home. The Mean Girls star told Good Morning America:
I just think about what younger me would have thought watching a movie like this at the holidays. Because growing up, I didn't have representation like this. We didn't have Christmas movies that had story lines of two men in love, starting a family.
Bennett believes movies like The Christmas House would have made him feel "less scared" and "more seen," as a kid.
RELATED: Hallmark Confirms 'When Calls the Heart' Christmas Special Is Not Happening in 2020
Bennett also shared a kind message for young Hallmark viewers.
"You are never too much and you are always enough. And you belong at our table." The Christmas House star struggled to go on, once again fighting back tears.
"I can't even say this without crying," Bennett told GMA. "There's always a seat for you at our table."