'The Circle': 8 Surprising Rules Players Must Follow
The Circle is back on Netflix with all-new episodes. Season 3 debuted on Sept. 8 and additional episodes will release in groups of four on Sept. 15 and Sept. 22, with the finale dropping on Sept. 29. Discover eight surprising rules each Circle contestant must follow while competing for $100,000.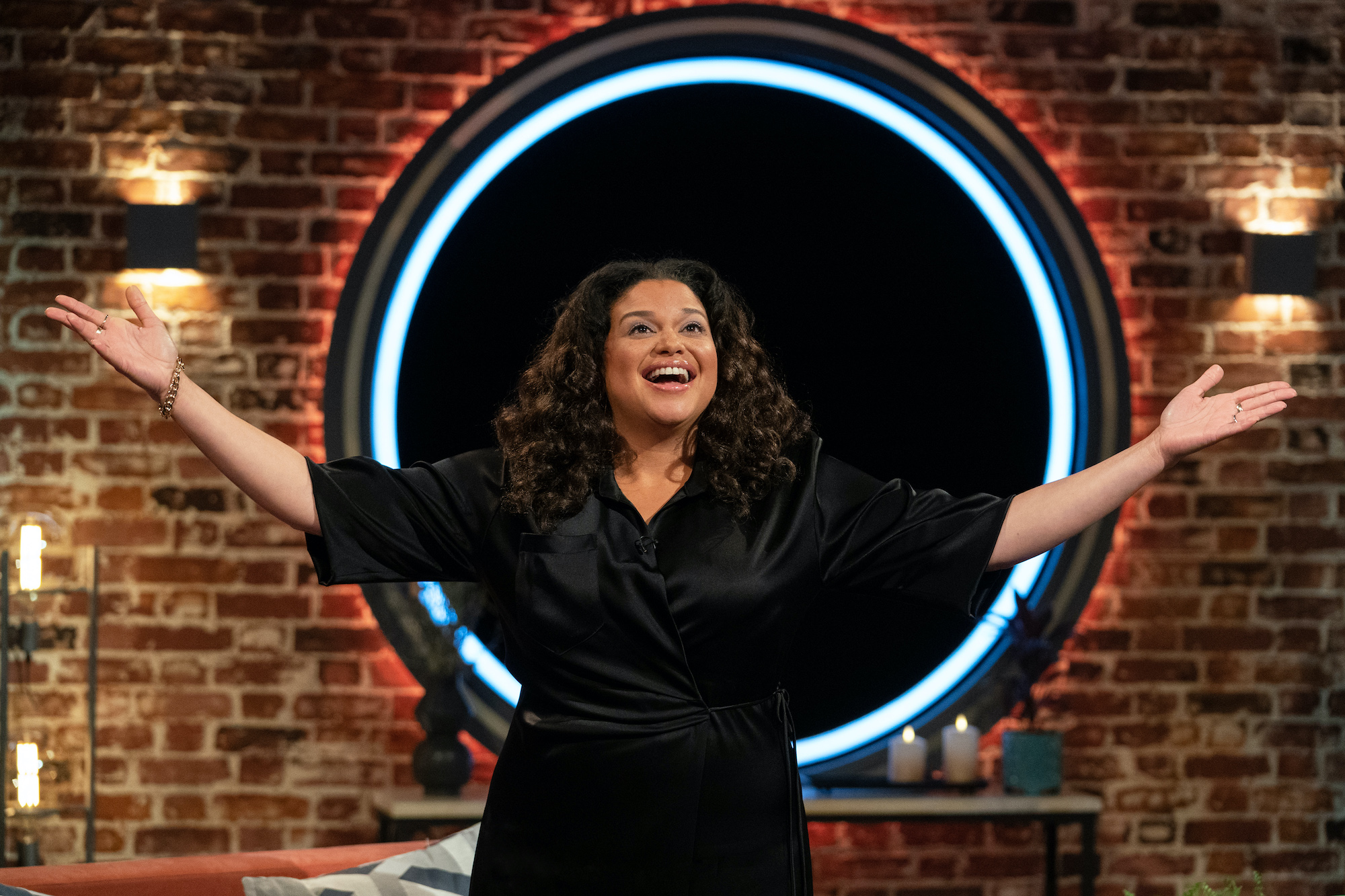 Rule #1: 'The Circle' players have to 'get noticed'
Show creator Tim Harcourt told OprahMag.com each player has to share posts that will get them noticed daily within the Circle's technology. "They're basically trying to be the most popular versions of themselves that they can be," he told the outlet.
Rule #2: Catfishing is allowed in 'The Circle'
Part of the game is choosing who you want to play as. "For some people, that means changing their identity," Harcourt told OprahMag.com. "It gives the contestants the opportunity to assume any kind of personality or definition of popular and then use that to try and win the game." In some cases, these catfish personas have allowed players to win the game. 
Rule #3: 'The Circle' contestants can't leave the building
The iconic block of apartments is where the contestants call home for the duration of their stay. While players are allowed to leave their individual spaces and use amenities like the gym or jacuzzi, that's as far as they can go. 
"Once they're in The Circle, they are part of The Circle," executive producer Toni Ireland told Radio Times. "The biggest challenge in this show is not giving anyone's identity away so we could never risk them leaving the building or overhearing production."
Rule #4: Players wear ear defenders to avoid hearing each other through the walls
Part of the risk of moving players throughout the building is hearing others in their apartments. "Believe it or not, we think these apartments must have pretty thick walls because they just don't hear each other," Toni explained to Radio Times. Still, the cast wears ear defenders to avoid hearing other players as they move throughout the building.
Rule #5: 'The Circle' cast gets one day off a week
"There normally is one day a week that we call a down day," Harcourt told Radio Times. The Circle cast can do whatever they want on their off day, except leave the building. Usually, these off days occur after late nights of recording.
Rule #6: Players can't use cell phones
Players on The Circle aren't allowed to have their cell phones or contact the outside world — something Ireland thinks is the hardest part for most. "This is why I suppose you see the players doing jigsaws or playing Jenga," Ireland added.
RELATED: How to Get on 'The Circle' Netflix; Casting Director Reveals How to Stand out on Application
Rule #7: Players have to cook and clean for themselves 
Production takes a food order from each contestant before they join The Circle to make sure their fridge is full. From there, it's on the contestants to prepare their meals and keep their space clean.
Rule #8: Don't get blocked from 'The Circle'
To win The Circle, players have to form friendships and alliances and watch for red flags while avoiding raising their own. In each episode, players are rated from least to most favorite, and The Circle averages these votes out to choose Influencers. From there, the Influencers choose who to Block, which is where those alliances come in.