'The Circle': Joey Sasso Tells the Flirty Story Behind His Picture With Lady Gaga and Adele
This season of The Circle had strangers bring their best when it came to photos and personalities to win. There is one person whose photo stood out and that was Joey Sasso.
He had a picture with Adele and Lady Gaga. But how did he get a picture with them? This is his story about flirting with the A Star Is Born actress.
Joey Sasso posted a picture with Adele and Lady Gaga on his profile on 'The Circle'
The Circle has multiple strangers live in separate apartments and create social media profiles on an isolated social media platform. They interact there with the goal of fellow competitors voting for them to stick around. Those who are the most popular can become influencers and could get the power to "block" someone which kicks them out of the game.
This means whatever you post on your profile could hurt or help you. As time goes on, players can add more photos to their profile.
In the episode, "Sliding into DMS" the players played a game called Hashtag This. Each player uploaded a new photo and gave it a hashtag. Sasso picked a selfie he took with Adele and Lady Gaga. "There's no question in my mind I got the best photo in the lineup. To my right is Ms. Lady Gaga. To my left is Adele. #LoveTriangle send," he said.
The picture didn't get the expected reaction from everyone Seaburn Williams actually didn't recognize the singers. However, other players were shocked and impressed. So what is the story behind the picture?
He asked Lady Gaga on a date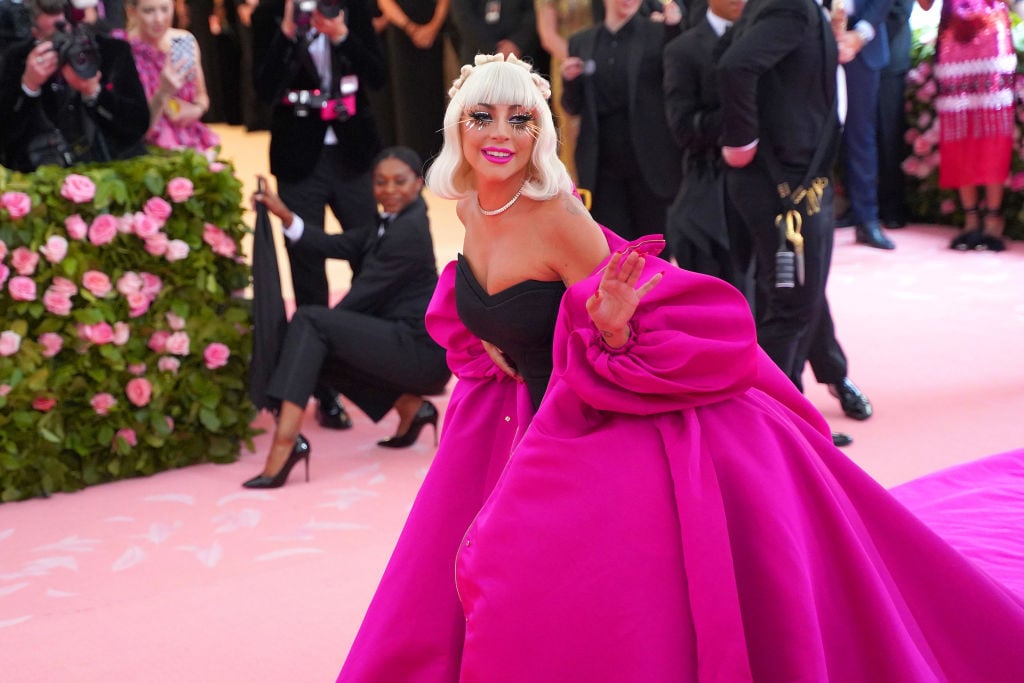 Sasso revealed how he met the two singers. He said he actually asked Lady Gaga out on a date that night when he was working as a bartender.
"I'll tell ya, Mark Ronson had a Grammy after-party last year at my bar, and my boss told me and all the employees, 'Under no circumstances are you allowed to leave the bar or take selfies or anything,'" he told Vulture. "But you know my type of personality, which is like, come on, I'm gonna be me. [Laughs.]"
He continued, "I was serving Adele and then Gaga, so I leave the bar, walk up to Gaga, whisper in her ear — 'cause she's Italian from New Jersey — and I go, 'Stefani, do I really have to call you Gaga or not? Or can I call you Stefani?' She calls me 'Sassy Sasso,' and she takes my chin, and she's like, 'All these MFers gotta call me Gaga. You can call me Stefani.'"
The new reality star admitted to flirting with her. "When we went to take that selfie, Adele was standing next to me and goes, 'What, I can't be in it too?' And I'm like, 'Of course you can, sweetie. Come on!'" he said. "I actually told [Gaga], 'I know you're engaged, but if anything should ever change, I promise you, I can take you on the best date that you've ever been on to a place no one would ever take you.'"
That place was actually McDonald's. They didn't go on that date but it sounds like Sasso had a good night meeting the singer.