'The Circle' Season 2 Cast Includes 'Too Hot to Handle' Star Chloe Veitch
Netflix reality competition series The Circle has returned for its second season, following COVID-19 delays, with eight new contestants vying for the victory and accompanying a $100,000 grand prize. Although there aren't any returning competitors, viewers will likely recognize one face, Too Hot to Handle fan-favorite Chloe Veitch of Essex, UK. Will she compete as herself or assume another persona to reach the end of the competition?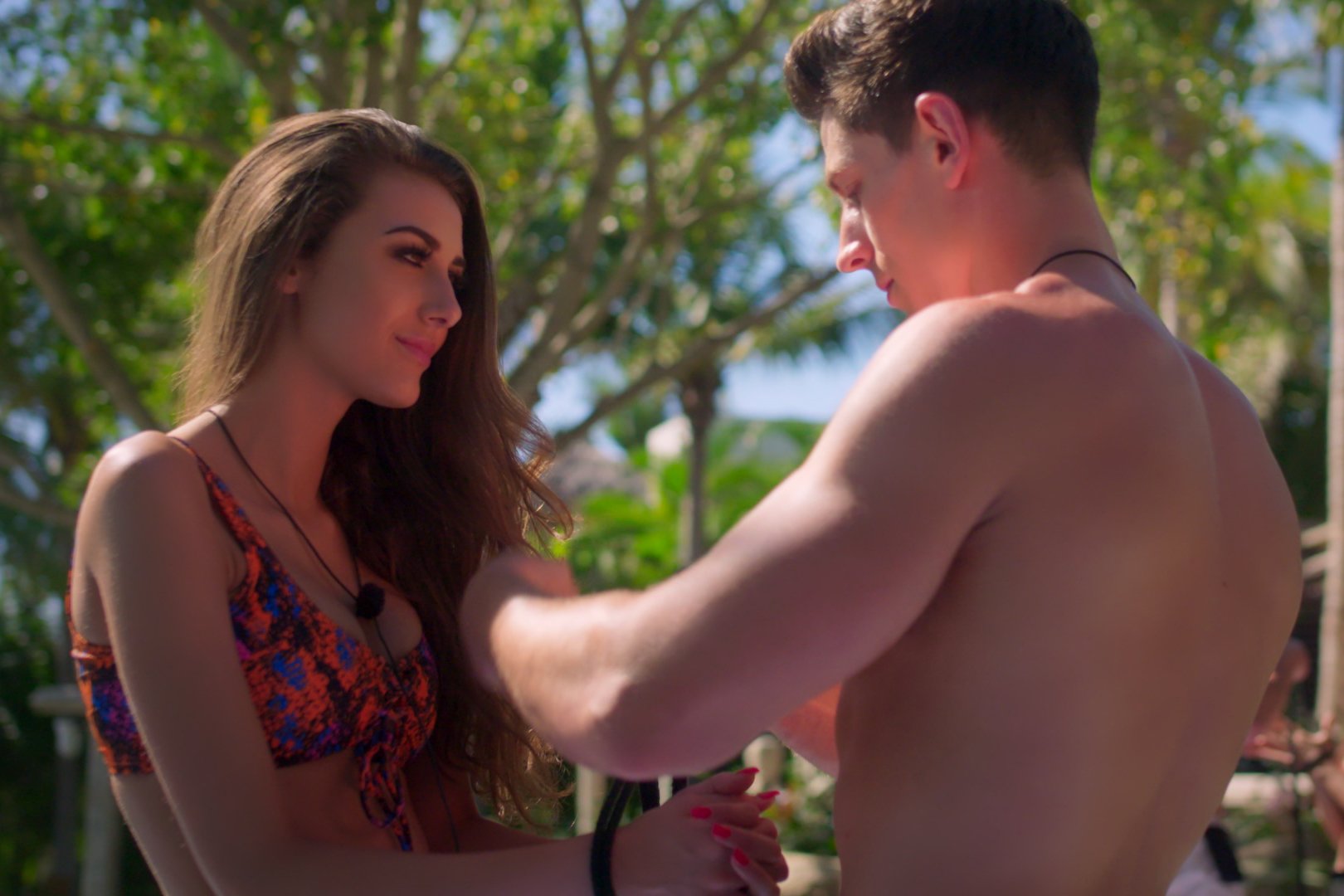 'The Circle' returned for season 2
Described as "Big Brother meets Catfish," the Netflix reality series allows the contestants, who live separately and never meet, to become whoever they want or maintain their true identity to avoid elimination and win the $100,000 grand prize.
Its US debut performed well, resulting in another season. Noted "more strategic than ever" by the trailer, the second season features eight new contestants ready to catfish, backstab, and do whatever it takes to win and walk away from the competition $100,000 richer.
Lee believes the money is "coming home" with him, and Jack ponders creating an account masquerading as his grandmother or singer Justin Bieber in the trailer.
It also includes the contestants becoming suspicious of other profiles such as Emily, Trevor, and a player who creates an account of former NSYNC member Lance Bass. Additionally, the season features a joker twist.
Who will compete in the second season?
27-year-old Bryant from Chico, CA
22-year-old Chloe from Essex, UK
28-year-old Courtney from Los Angeles, CA
32-year-old Deleesa from Bronx, NY
20-year-old Jack from New Haven, CT
58-year-old Lee from Dallas, TX
25-year-old Savannah from LA, CA
34-year-old Terilisha from Dallas, TX
'The Circle' season 2 cast includes 'Too Hot to Handle' star Chloe Veitch
In Apr. 2020, Essex native Chloe appeared in the first season of the Netflix dating game series Too Hot to Handle and became a fan-favorite following the show.
The 22-year-old initially had a thing with self-described "quintessential UK gentleman" David Birtwistle, and the two went on a date. While he fell for her and she couldn't deny the "sexual chemistry" between the two, Chloe decided to break it off with him following the first workshop as she believed they didn't have a deep connection.
She later moved on to LA liveaboard and musician Bryce Hirschberg. The two ended up having a late-night talk and kissed, but she didn't feel any sparks, so she moved on to new arrival UK native Kori Sampson.
After falling for his "good banter," they ended up making out, and she developed feelings for him. Therefore, it hurt her feelings when she found out he only came to the island to hook up with girls.
Additionally, he showed more interest in Francesca Farago and asked her out on a date instead of Chloe. Ultimately, virtual assistant Lana eliminated him as he showed no growth, and Chloe won the series alongside nine contestants, splitting $100,000.
According to the trailer, she seemingly competes as herself, and a few others recognized her. How will it impact her game? The first four episodes of Too Hot to Handle drop Apr. 14 on Netflix.