'The Circle': Shubham Goel Met the Real-Life Rebecca and It Was Everything
Fans of The Circle are desperately wanting more of the addictive Netflix reality show and are waiting for the streaming service to officially announce a new season.
Until we get any more developments, viewers can whet their tastes with a new video that shows when Shubham Goel met the real-life version of "sister," Rebecca aka Sami.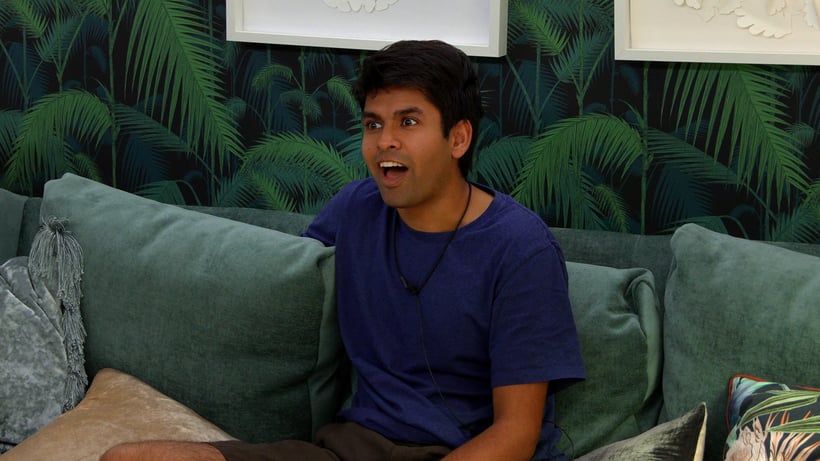 Rebecca aka Seaburn was one of Shubham's biggest allies in 'The Circle'
Shubham had two principal allies in The Circle, one of them being the show's eventual winner, Joey Sasso, and the other being Seaburn Williams, who was playing as the catfish, Rebecca. In reality, the photos Seaburn was using as Rebecca were pictures of his girlfriend, Sami Denis.
Seaburn and Shubham developed a super close bond and protected each other in the game, becoming best friends.
Although Shubham and the rest of the finalists found out Seaburn was one of the catfishes in the game, they gave him his due respect for lasting so long in the competition and vowed that he'd have them as friends forever.
Shubham meets Sami, the real Rebecca
In a video produced by Netflix, Shubam, Seaburn, and Sami got together and reunited. "Literally everything that he was saying, that's like literally me," said Sami told Shubham.
" This is so trippy. It's mindblowing," said Shubham. But like it's also fulfilling in a weird way because you know the initial thing in The Circle, why I was so drawn to Rebecca and stuff, it was the picture. She just seemed to kind and caring. And then as I got to know Seaburn, it's like that's who Seaburn really was. But to see Sami now, or Rebecca, it's like she is that also. That's why I feel so good, because it feels like there was no duping at all."
Sami also added, "I felt like some of the other relationships when you watch it, it's just like, people trying to talk to each other… but this…their relationship, was completely genuine. You could definitely tell when you were watching it. I was just like so taken aback, for sure, to know like it's real.
"Through The Circle, through life, this is my brother. Till the end," said Seaburn.
The Circle's full first season is currently streaming on Netflix.