The Classic Beach Boys Album Paul McCartney Said Inspired 'Sgt. Pepper's'
The Beatles didn't take long to catch the attention of the top names in the music industry. In the summer of 1964, Bob Dylan insisted on visiting the band in New York. And when 1965's Rubber Soul hit the airwaves, The Beach Boys were simply knocked out by it.
By '65, The Beach Boys had already notched multiple No. 1 hits and had many more chart successes. However, they weren't taken terribly seriously, as they mostly sung about catching waves and dating girls with cool cars. In some ways, their songwriting was like The Beatles' had been in 1964.
But that changed after hearing tracks like "In My Life," "Girl," and other knockout songs from Rubber Soul. For Brian Wilson, the creative force behind The Beach Boys, he now had a mission: to top The Beatles' latest album.
Once Wilson and his group responded with Pet Sounds, he'd succeeded. The album was so good Paul McCartney said it heavily influenced him during the making of Sgt. Pepper's Lonely Hearts Club Band.
'Pet Sounds' completely floored Paul McCartney in 1966.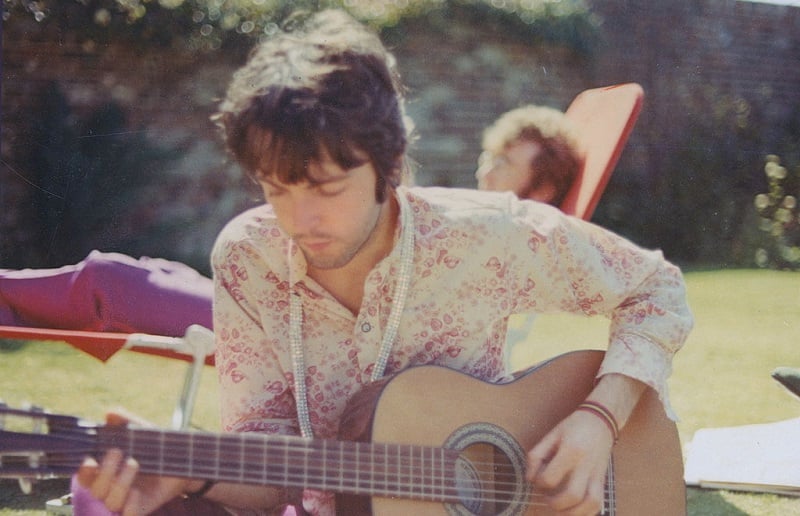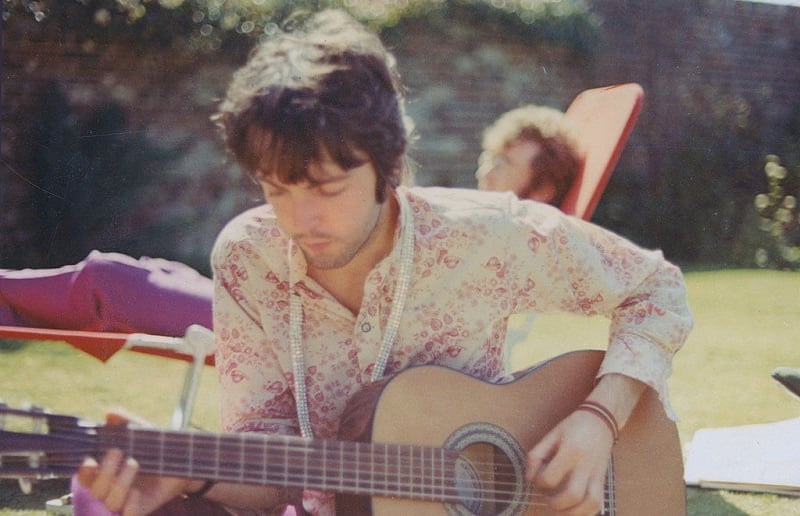 When Pet Sounds hit record stores in May 1966, The Beatles were in the middle of recording their next groundbreaking album, Revolver. The following month, when Paul recorded his stirring "Here, There, and Everywhere," he had The Beach Boys in mind.
"John and I used to be interested in what the old fashioned writers used to call the verse, which we nowadays would call the intro … and I wanted to have one of those on the front of 'Here, There and Everywhere,'" Paul told David Leaf in 1990.
"In putting that 'To lead a better life' on the front of 'Here, There and Everywhere,' we were doing harmonies, and the inspiration for that was the Beach Boys."
But that was only the beginning of the Pet Sounds effect on McCartney and the Fab Four. After The Beatles completed Revolver and embarked on their final tour, they took a break before gathering in the studio for their next album.
At that point, they'd fully committed to becoming a studio band. And, after John Lennon debuted his stunning "Strawberry Fields Forever," Paul entered the studio determined to deliver a masterpiece of his own. It also had a Beach Boys feel.
'Penny Lane' had that 'clean American sound' Paul heard in The Beach Boys.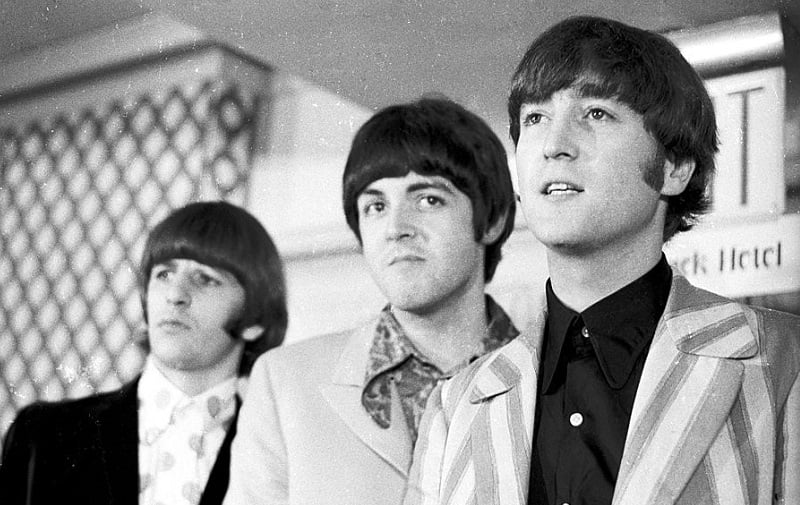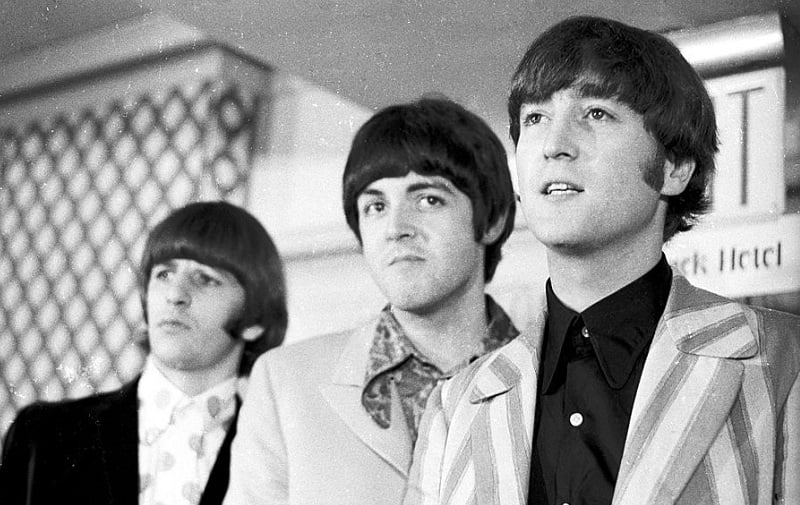 After "Strawberry Fields" was laid down, Paul seemed dead-set on matching both his songwriting partner and Wilson's accomplishment with Pet Sounds. He announced in the studio he wanted "a really clean American sound," and the recording engineer knew what he meant.
On "Penny Lane," Paul and The Beatles went for that Pet Sounds feel and delivered something extraordinary as the other side of "Strawberry Fields." (Though both went out as a double-A-side single, they were originally intended for Sgt. Pepper's.)
Decades later, Paul remembered how Beach Boys songs were coursing through his veins. "I played it to John so much that it would be difficult for him to escape the influence," he told Leaf. "If records had a director within a band, I sort of directed Pepper. And my influence was basically the Pet Sounds album."
Chief among Paul's favorites was "God Only Knows," the stirring track that stands as a highlight of 1960s songwriting. Paul has gone on the record saying it's the greatest song ever written.
"It's a really, really great song. It's a big favorite of mine," he told Leaf. "I was asked recently to give my top 10 favorite songs for a Japanese radio station … I didn't think long and hard on it, but I popped 'God Only Knows' on the top of my list."
That story is only topped by Wilson's recollection of writing the classic track. "I was so happy to hear Rubber Soul that I went and started writing 'God Only Knows,'" he said.
Also see: The George Harrison Song The Beatles Thought Wasn't Good Enough for 'Sgt. Pepper'