The Classic Beatles Song John Lennon Considered Paul's Warmup for 'Yesterday'
While the early Beatles had several uptempo hits, Paul McCartney soon became known for his great ballads. John Lennon called this track Paul's first.
In the beginning, The Beatles were John Lennon's band. John had a year or two on his bandmates in those early (pre-Ringo) days, and at the Fab Four's first recording sessions you saw him taking the lead vocal on the tracks planned for singles. (Originally, John even sang the lead on "Love Me Do.")
But the situation started to change in May 1963. When Paul McCartney penned "All My Loving," John couldn't help but be impressed. And while Paul and John often worked together, their solo songwriting efforts began to spark a healthy competition between the two.
Paul's run continued with "Can't Buy Me Love" (written in January 1964), but that hit single was another uptempo number of the sort The Beatles had become famous for. As for those signature McCartney ballads — "Yesterday" may be his most acclaimed — Paul was still refining his chops.
In February 1964, he had something of a watershed moment with the composition of "And I Love Her." To John, it represented a sign of things to come for the man who would write "Yesterday" the following year.
John Lennon saw 'And I Love Her' as a breakthrough ballad for Paul McCartney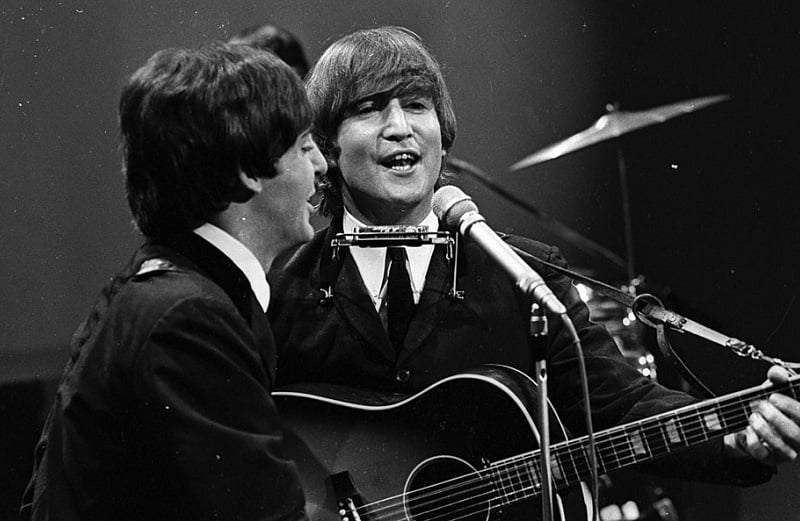 When he looked back at his work in The Beatles, John didn't hesitate to trash any song he considered subpar. So you knew he meant it when he paid a track a compliment (directly or otherwise). And that was the case with "And I Love Her."
In 1980, John and Yoko Ono spoke extensively with Playboy's David Sheff for interviews that became All We Are Saying. And when Sheff asked who was behind "And I Love Her," John acknowledged both the main songwriter and his achievement. "[That's] Paul again," he said.
"I consider it his first 'Yesterday' (you know, the big ballad in A Hard Day's Night)," John added. Though John recalled helping Paul a bit with the song's middle section, Paul's memory was a bit fuzzier on that front.
"I'm not sure if John worked on that at all," Paul said in his authorized biography Many Years From Now (1997). "The middle eight is mine. I would say that John probably helped with the middle eight, but he can't say 'It's mine.'" Either way, the old songwriting partners agreed it was good.
Paul called 'And I Love Her' 'the 1st ballad I impressed myself with'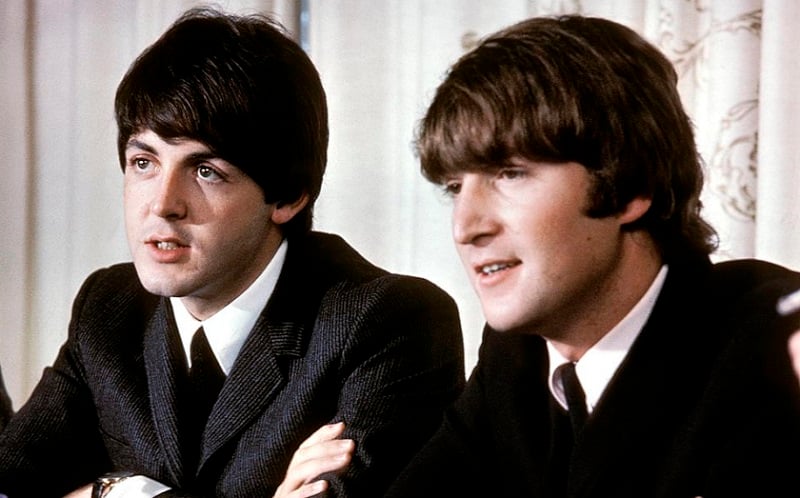 When going through the song with his biographer, Paul emphasized how important the title was — i.e., how it started with "And." He liked the way it brought listeners directly into the song and how you were already up to speed by the time you heard "And I love her" in the second verse.
"It was the first ballad I impressed myself with," Paul said in Many Years From Now. "It's got nice chords in it. 'Bright are the stars that shine, dark is the sky […].' I like the imagery of the stars and the sky. It was a love song, really."
The song is far more than its lyrics and chord sequence, of course. There's a Latin feel with the bongos played by Ringo and claves (possibly played by George Harrison). And George's classical guitar part shines as well. "It still holds up and George played really good guitar on it," Paul said.