The Classic 'Led Zeppelin I' Track That Was Inspired by Joan Baez
Whether you first heard Led Zeppelin's self-titled debut (1969) at a friend's house or caught the single "Good Times Bad Times" on the radio, chances are the hard-rock quartet grabbed your ear. The kick-drum work of John Bonham certainly made his peers take notice in early '69.
But after you heard that opener to Led Zeppelin I, you heard an interesting follow-up track. For the second song on the album, the band turned to "Babe, I'm Gonna Leave You," a reworking of a folk song credited as "Traditional" and listed as "arranged by Jimmy Page."
After decades of Zeppelin's debut being issued by Atlantic, those credits got changed to "Anne Bredon, Jimmy Page, Robert Plant." That may have surprised fans of Joan Baez, who originally recorded "Babe, I'm Gonna Leave You" in 1962. But Baez had played Bredon's song without knowing the songwriter.
Joan Baez originally recorded Anne Bredon's 'Babe I'm Gonna Leave You'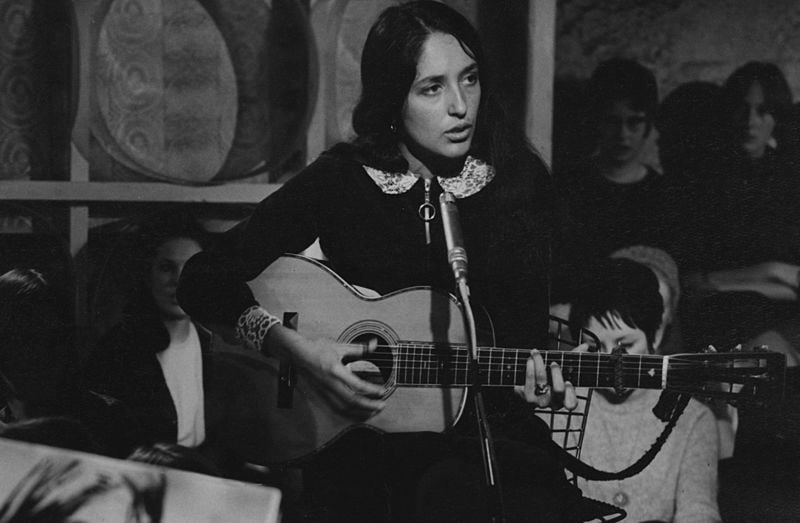 In the indispensable Led Zeppelin: All the Songs (Hachette, 2018), the authors trace the origins of "Babe, I'm Gonna Leave You" back to Bredon, a folk singer who began playing the song as a UC Berkeley student. Janet Smith, another folk singer, heard Bredon perform it and began playing it herself.
Somewhere along the line, Baez in turn heard Smith's version and took it to be a traditional folk ballad. So when Baez recorded it for her '62 live album, you only saw "Traditional" listed in the credits. It was until the '90s that Bredon got her credit (with an assist from Smith).
Page, a big fan of folk music, first heard the song performed by Baez (presumably on that '62 release). When he was forming Zeppelin in '68, he played a reworking of it for Plant with an eye on recording it with their soon-to-be band.
According to Page, Plant caught on to the idea right away. Soon enough, he had contributed his own part on vocals and Zep had a song that would be a highlight of that first record.
Page and Plant's contributions got them co-writing credits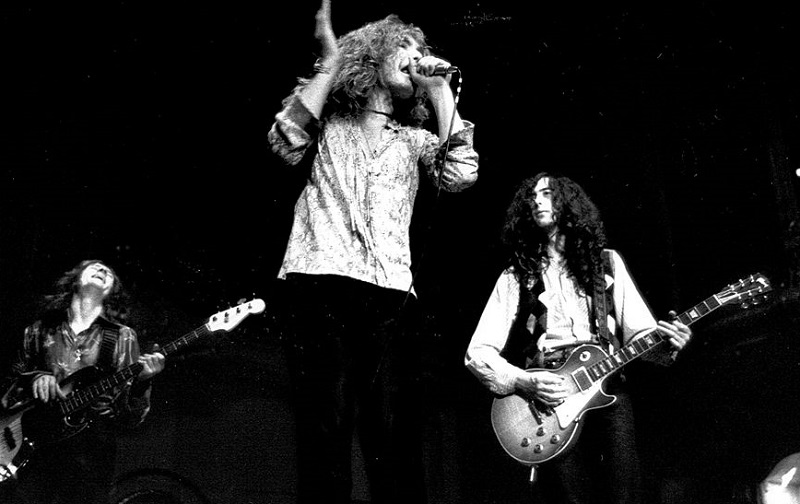 As with many early Led Zeppelin songs, the first question about "Babe, I'm Gonna Leave You" for most listeners is, "How much did Zep change?" In this case, you can't help but remark how different it is from the Joan Baez version.
For starters, Page added the heavy part. In a 2012 Rolling Stone interview, he described the song coming together. "I knew exactly how that was going to shape up. I set the mood with the acoustic guitar and that flamenco-like section. [Then] Robert … came up with an incredible, plaintive vocal."
Watching them play it live in '69, Page's finger-picking on an electric guitar stands out. Overall, the track offered a blueprint of the "light and shade" Page would champion in the coming years. ("Over the Hills and Far Away and "Stairway to Heaven" offer great examples of this style.)
Meanwhile, Page and Plant's contributions made sense to have them credited as co-songwriters. When the band added Anne Bredon's name (and presumably paid back royalties to her) in the '90s, the parties settled on all three getting a credit.
Also see: What Robert Plant Was Singing About on the Led Zeppelin Classic 'The Ocean'