The Classic Led Zeppelin Lyrics Robert Plant Admitted Were 'Nicked'
When you look at the career of Led Zeppelin, you see certain benchmarks along the way. Around the time of the band's debut album, "Dazed and Confused" represented Zep's signature song. By Led Zeppelin II, "Whole Lotta Love" had taken its place.
With "Whole Lotta Love," Led Zeppelin created one of the group's most enduring masterpieces. Fifty years later, the Jimmy Page riff still makes listeners melt. (Just ask Jack White.) As soon as Page had worked it out, he brought it to his bandmates, who were all knocked out by it.
However, that was only the beginning of "Whole Lotta Love." The track still needed a full arrangement (including its "orgasm" middle part). It also needed lyrics from vocalist Robert Plant to match the riff's swagger.
Apparently, Plant didn't work hard enough on those lyrics, as most came from a 1962 Willie Dixon song titled "You Need Love." And Plant borrowed the vocal style for "Whole Lotta Love" as well, making it a bit of (admitted) thievery on his part.
Plant acknowledged co-opting both Dixon and The Small Faces on it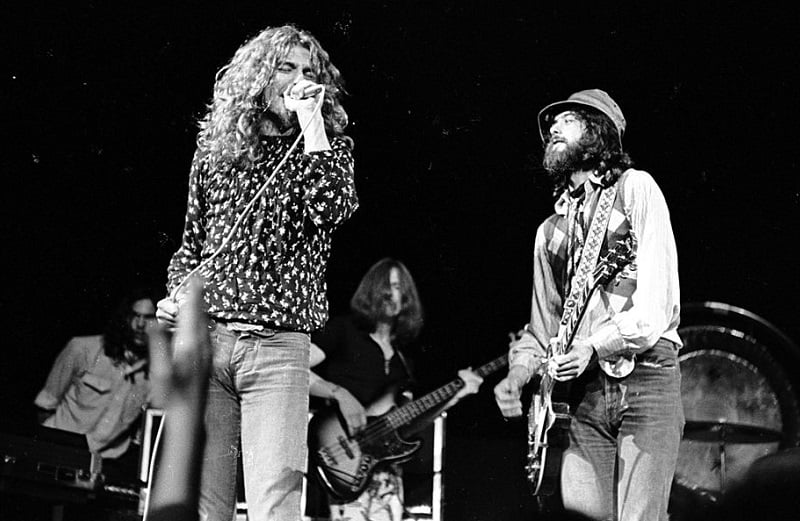 Dixon's 1962 song didn't find Plant and Zeppelin directly. On the Small Faces' self-titled debut album (1966), the band did a cover version of Dixon's original, calling it "You Need Loving." Plant, a big Small Faces fan, heard and admired singer Steve Marriott's vocal on the track.
When you listen to the Small Faces version, you hear a clear inspiration for the Plant interpretation that became so famous. So, adding it up, you have Dixon's words and Marriott's style going on record without any credit.
Looking back on it in 1990, Plant described what he remembered. "Page's riff was Page's riff," he told Musician's Magazine. "It was there before anything else. I just thought, 'Well, what am I going to sing?' That was it, a nick."
Indeed, Dixon's daughter sued Zep for credit and compensation for that "nick" in the '80s. After Zep settled the case out of court, Dixon's heirs got compensated and "Whole Lotta Love" had Dixon's name added to the list of the song's composers (along with all four members of Zep).
The Small Faces didn't credit Dixon, either — but never got sued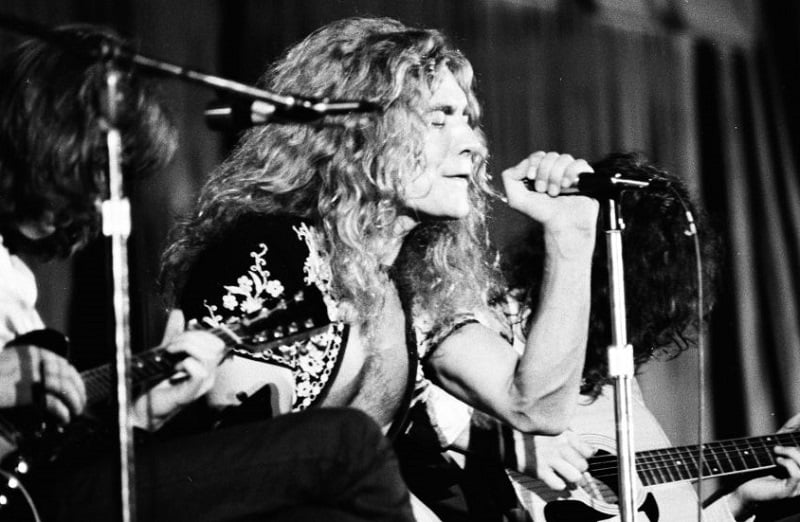 There was no doubt to the credence of Dixon's case once attorneys looked at the two sets of lyrics side by side. As for copying Marriott's vocal style, that's not something musicians can sue for. (They can only shame one another for such things. Marriott did his best.)
In Steve Marriott: All Too Beautiful, the authors quote the Small Faces singer describing how Page saw the band perform "You Need Loving" and inquired about its origins. "It's Muddy Waters," Marriott told him, citing the bluesman who'd originally performed Dixon's song.
As for Plant, Marriott didn't mince words. "He sang ['Whole Lotta Love'] the same, phrased it the same, even the stops at the end were the same," he said. But once Zeppelin paid off the Dixon family, that seemed to end the matter. However, one loose thread kept hanging.
On the Small Faces album, Marriott and his bandmates also hadn't given credit to Dixon. The thing was, they weren't big enough to attract any attention from Dixon or his heirs. "Well, you only get caught when you're successful," Plant said. "That's the game."
Also see: Why Robert Plant Really Missed Jimmy Page on Plant's 1st Post-Zeppelin Tour