The Classic Line Jimi Hendrix Had About Bob Dylan's Voice
Most people don't sing the praises of Bob Dylan's voice. Jimi Hendrix may have put it the best way with this comment.
If you look back at the career of Jimi Hendrix, you see several milestones. The first came following his arrival to London (September 1966), when the guitar heroes of the day (including Eric Clapton) realized what they were up against.
In 1967, Hendrix officially broke through with the release of his first Experience album and a spectacular performance at Monterey Pop. (Hendrix even wowed Paul McCartney with a "Sgt. Pepper's" cover that summer at the Saville Theatre.)
But Hendrix's greatest work was still to come. That was Electric Ladyland, the last record he made with the Experience. The double album also became the group's biggest hit and featured their best-charting single, a cover of Bob Dylan's "All Along the Watchtower."
By that point ('69), Hendrix had long been an admirer of Dylan, the legendary songwriter and singer. However, the first time Hendrix heard Dylan, he had no idea what to make of him.
Hendrix said Dylan had a lot of nerve 'to sing so out of key'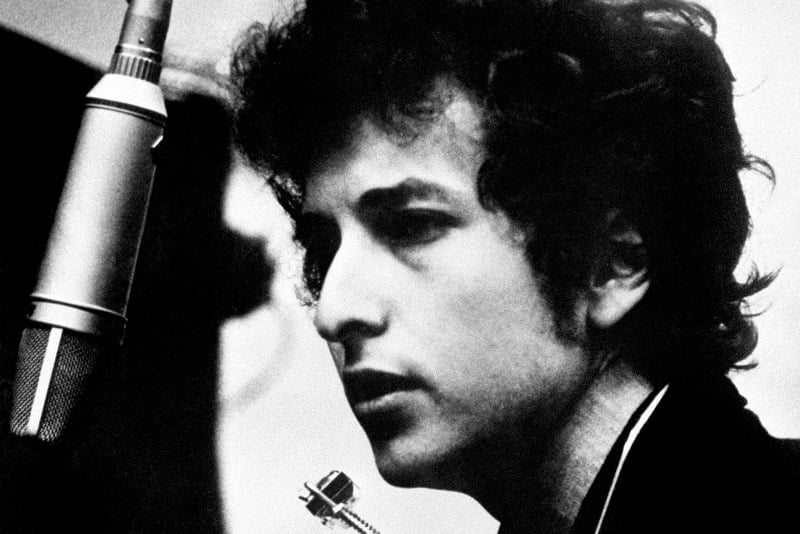 In Chris Welch's biography of Hendrix, the author recounts several conversations he had with the guitar legend prior to his death. When asked about his key influences, Hendrix cited figures as diverse as Muddy Waters, Eddie Cochran, and J.S. Bach.
Hendrix also spoke of getting into Dylan in the years before he got the Experience together. "Before I came to England I was digging a lot of the things Bob Dylan was doing," he said. But his voice apparently caught Hendrix off-guard the first time around.
"When I first heard him I thought, 'You must admire that guy for having that much nerve to sing so out of key,'" he told Welch. Soon enough, Hendrix realized that Dylan was much more than a singer and guitar player. "Then I listened to the words," he said.
By the time he decided to cover "All Along the Watchtower" from Dylan's John Wesley Harding album (1967), Hendrix knew exactly how to bring the song to life. Dylan later spoke of how much that performance meant to him.
Dylan thanked Hendrix for what he did with 'Watchtower'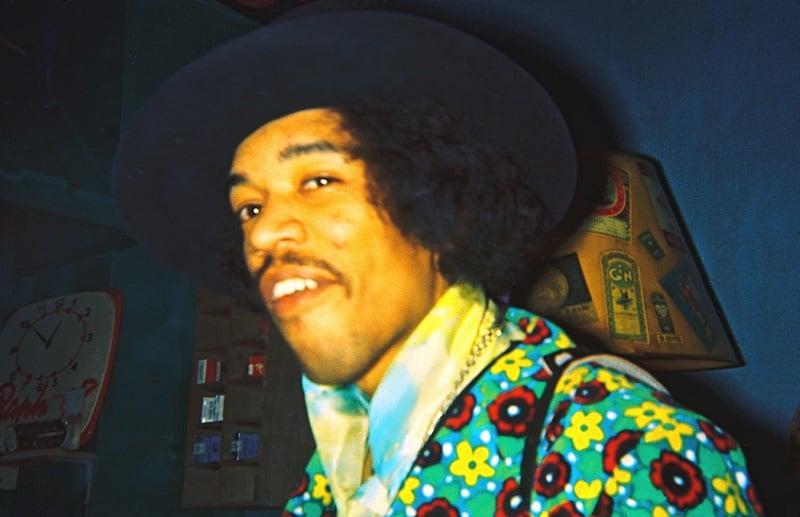 In 2015, after receiving the MusiCares Person of the Year award, Dylan thanked many of his collaborators and interpreters from over the years. After tipping his hat to Joan Baez, The Byrds, and Nina Simone, he turned his attention to Hendrix.
"We can't forget Jimi Hendrix," he said. "He took some small songs of mine that nobody paid any attention to and brought them up into the outer limits of the stratosphere, turned them all into classics … I have to thank Jimi. I wish he was here."
Dylan also noted the first time he met Hendrix — and how he wasn't even singing in the band at the time. "He was just the guitar player," Dylan recalled. Hendrix fondly recalled that same night. "I love Dylan," he said in a 1969 interview.
"I only met him once, about three years ago … before I went to England. I think both of us were pretty drunk at the time, so he probably doesn't remember it." Almost 50 years later, Dylan hadn't forgotten.
Also see: When Joni Mitchell Called Bob Dylan 'a Plagiarist' and 'Not Authentic at All'