The Classic Riff That Inspired the Beatles' 'I Feel Fine' and Led Zeppelin's 'Moby Dick'
A 1961 R&B riff influenced a number of great rock songs, including classic tracks by The Beatles and Led Zeppelin.
Paul McCartney once said The Beatles only steal as much from musicians as others steal from them. That seems reasonable enough, and McCartney was the first to acknowledge he lifted the bass line from Chuck Berry's "I'm Talking About You" (1961) for use in an early Beatles hit.
McCartney's longtime songwriting partner John Lennon also didn't shy away from citing his influences. Whether taking a crack at his own Roy Orbison song or quoting Berry on "Come Together," John happily paid tribute to his idols.
In a 1974 interview with Dennis Elsas, Lennon spoke about the influence of another predecessor: America rhythm-and-blues guitarist Bobby Parker. Lennon said he and The Beatles used a '61 riff by Parker "in various forms" over the years.
Lennon wasn't the only one. On Led Zeppelin II (1969), Jimmy Page adapted the same Parker riff for the main theme of the John Bonham showcase "Moby Dick." Without exaggeration, you can call it one of the most influential guitar riffs of all time.
John Lennon acknowledged the influence of Bobby Parker's 'Watch Your Step' on several Beatles songs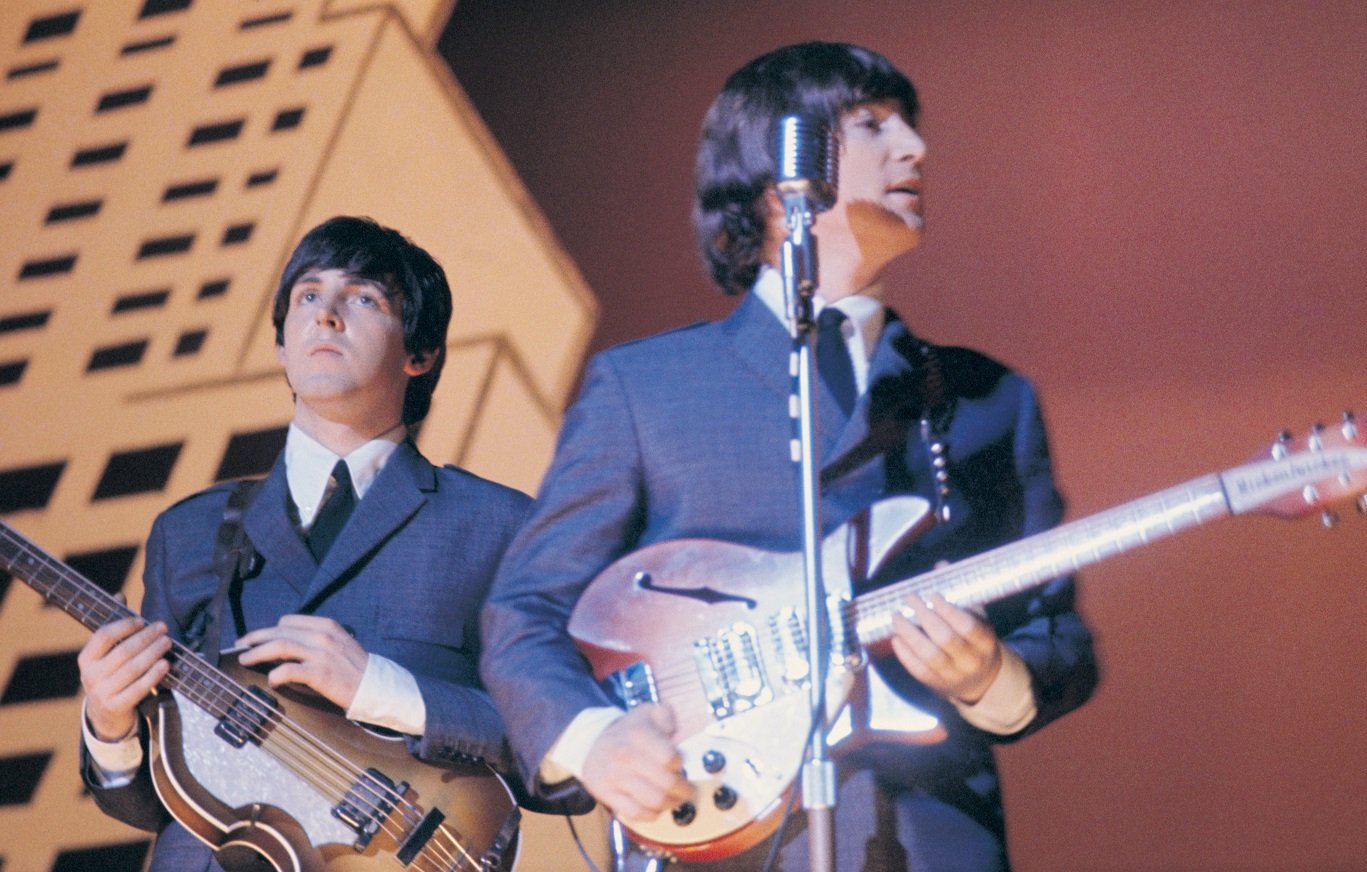 When you hear Parker perform "Watch Your Step" on his original V-Tone single release, you feel like you're listening to music history. Beatles fans won't have trouble connecting it to the lick Lennon used to "I Feel Fine" after that initial blast of feedback.
Speaking with Elsas in his '74 interview, Lennon called "Watch Your Step" one of his favorite records and pointed out the mileage it got on Beatles records. "The lick, you'll recognize [it] because I've used it — or The Beatles have used it — in various forms," he said.
In an interview included in Beatles Anthology, Harrison also acknowledged their source. "The guitar riff was actually influenced by a record called 'Watch Your Step' by Bobby Parker," he said. "But all riffs in that tempo have a similar sound."
Either way, the Fab Four clearly put their own spin on Parker's work. Lennon's use of feedback represented a clever alternative to the horn and cymbals in Parker's introduction. As Lennon told Elsas, other bands (including the Allman Brothers) stuck more closely to Parker's riff.
You hear shades of 'Watch Your Step' in 2 early Led Zeppelin tracks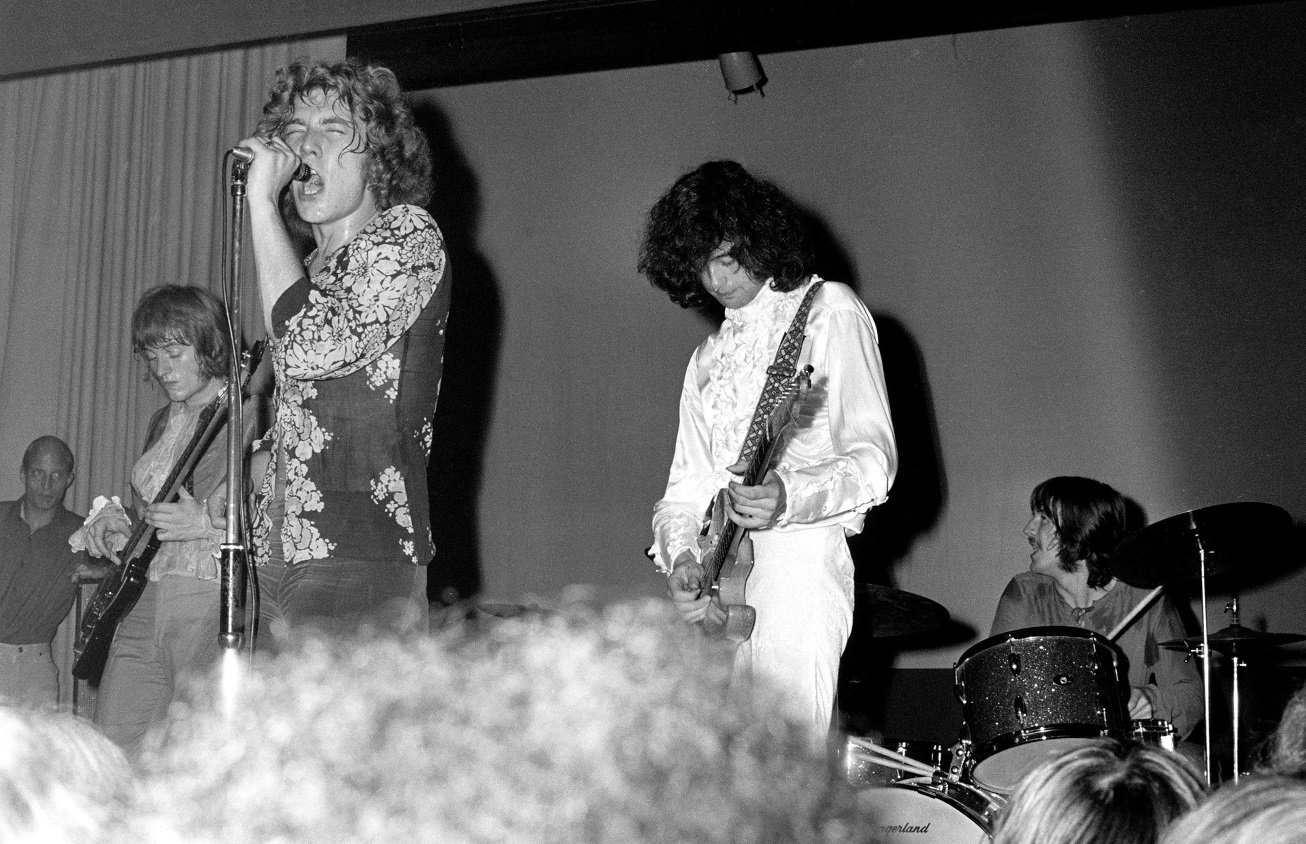 At some point in the whirlwind, scattered recording dates for Led Zeppelin II, Page and Bonham were in the studio jamming to "Watch Your Step." Page apparently liked the riff enough to adapt it for two Zep tracks of the era.
One was "The Girl I Love She Got Long Black Wavy Hair," which never made it onto a Zep studio album but appeared on BBC Sessions. Page also adapted the riff for the intro to "Moby Dick." Once he and John Paul Jones lay out, Bonham takes over with his drum solo.
So can you call this another case of British rockers robbing from American bluesmen? Not exactly. Parker himself pointed to jazz and R&B influences on "Watch Your Step." And he cited Ray Charles' 1959 hit "What'd I Say" specifically.
Lennon certainly saw the connection. "I call it 'Son of What'd I Say,'" he told Elsas. "This was the next move after 'What'd I Say.'" In place of Charles' electric piano, Parker played his version on electric guitar. Rock guitarists have been playing their versions of it ever since.