'The Cleaning Lady' Season 1: When and How to Watch Live, Where to Stream New Episodes
Things are about to get messy. FOX's The Cleaning Lady Season 1 finally premiered in January, giving crime drama fans a new show to rave about. Viewers won't want to fall behind on this thrilling saga — here's everything to know about The Cleaning Lady's new episodes.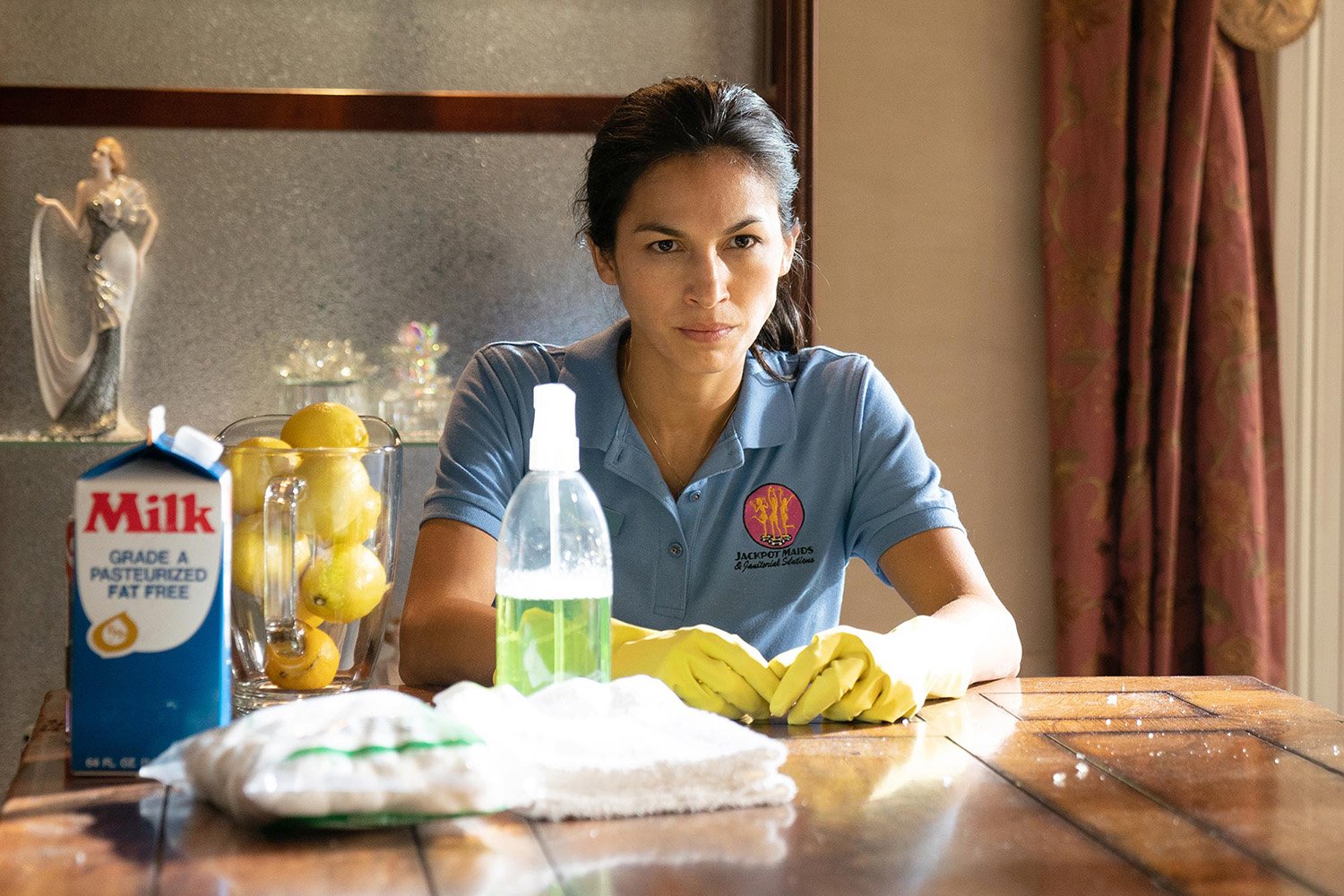 What is 'The Cleaning Lady' about?
Starring Elodie Yung, The Cleaning Lady follows a Cambodian doctor named Thony De La Rosa, who moves to the United States to find treatment for her 5-year-old son Luca's deadly immunodeficiency disorder. However, Thony's visa expires, trapping her in Las Vegas with Luca, Thony's sister-in-law Fiona (Martha Millan), and Fiona's kids.
Thony keeps a low profile by working for a cleaning company alongside Fiona. One night, her world changes when she accidentally witnesses a murder within a dangerous mob. In order to save her own life, Thony offers to clean up the mess. Mob boss Arman Morales (Adan Canto) hires Thony to continue cleaning up his crimes in exchange for her protection and help in getting Luca the care he needs.
The Cleaning Lady is based on the Argentinian show La Chica Que Limpia. The show's writer, Miranda Kwok, told South China Morning Post that Thony's journey intrigued her.
"What was exciting to me was the story of an undocumented immigrant and making her the underdog and unlikely hero," Kwok said. "We bring in a lot of interesting themes very relevant to today. We also adapted her into a doctor who can't practice, so she's forced to work under the table as a cleaner. It's a thrilling drama … that we use as a Trojan Horse to put in these interesting issues."
When is 'The Cleaning Lady' on live TV?
The Cleaning Lady aired its first episode on FOX on Jan. 3. For the rest of season 1, new episodes of The Cleaning Lady will premiere on Monday nights at 9 p.m. ET/PT on FOX. The crime drama comes on just after 9-1-1: Lone Star, which kicked off its third season in January.
Where to watch 'The Cleaning Lady' Season 1 episodes
Fans who can't watch The Cleaning Lady Season 1 live will still be able to catch up via streaming. FOX will have new episodes available for streaming weekly on its website and the FOX Now app. Additionally, those with a Hulu subscription can find each week's episode on the streaming platform.
As for how many episodes the season will contain, FOX initially gave The Cleaning Lady a 10-episode order. If that remains true, the series should wrap up its first season in early February.
Stay tuned to Showbiz Cheat Sheet for more updates on The Cleaning Lady.
RELATED: 'The Resident' Season 5 Will Return to FOX Sooner Than Expected — Here's When to Watch