The Clever (and Smelly) Way Ashton Kutcher Practices Gratitude Every Morning
Ashton Kutcher is best known for being an actor who appeared on popular TV shows in the early 2000s like That '70s Show, Punk'd, and Two and a Half Men. He also has a number of box office hits under his name such as Dude, Where's My Car? (2000), Just Married (2003), The Butterfly Effect (2004), No Strings Attached (2011), and Jobs (2013). Kutcher definitely …
Ashton Kutcher is best known for being an actor who appeared on popular TV shows in the early 2000s like That '70s Show, Punk'd, and Two and a Half Men. He also has a number of box office hits under his name such as Dude, Where's My Car? (2000), Just Married (2003), The Butterfly Effect (2004), No Strings Attached (2011), and Jobs (2013).
Kutcher definitely has a lot going on in his life, and the 42-year-old star recently revealed that he has an interesting ritual every morning to practice gratitude.
Ashton Kutcher practices gratitude on the toilet every morning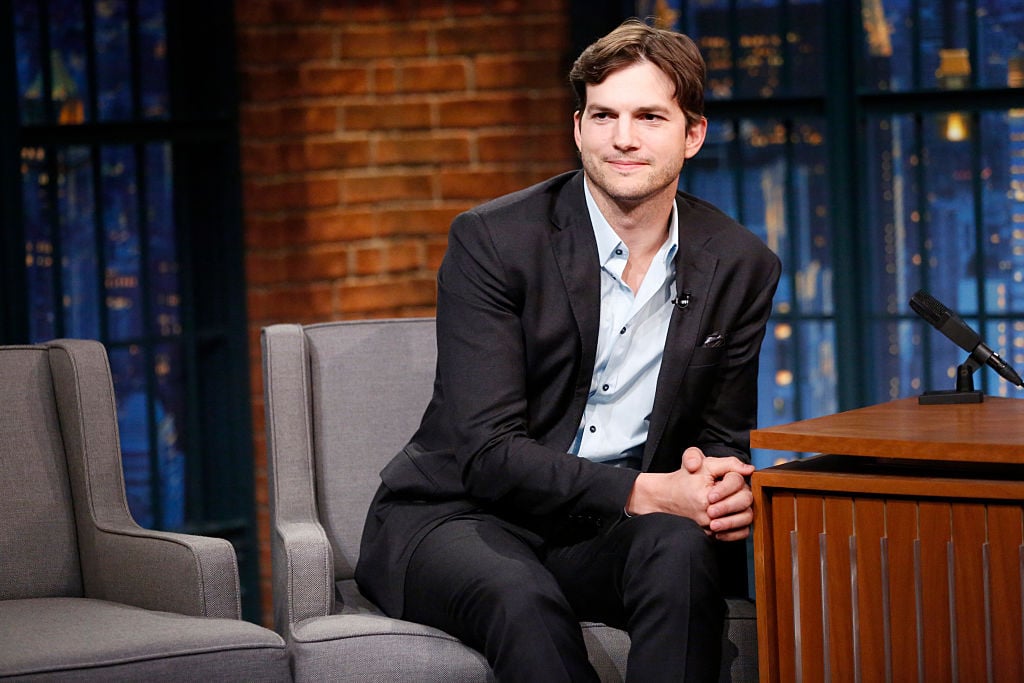 A lot of people like the idea of writing in a gratitude journal before bed, but Kutcher prefers to think about what he is grateful for on the toilet in the morning.
Kutcher shared his gratitude secrets Dax Shepard's podcast, Armchair Expert. Kutcher said: "I have my own little toilet stall in the house, and the back of the door, I have a chalkboard on it and it says, 'Practice appreciation' … And so every day when I'm taking my morning deuce, I can look at it and be like, 'Practice appreciation,' and it actually works where I walk out and I'm like, 'This is just great.' I start there and as I'm sitting on the thinker, I'm thinking of ways to practice appreciation."
Kutcher also suggested that it's best to not bring a phone into the bathroom in order to truly focus on being with one's mind.
Ashton Kutcher is a fan of innovative, big ideas
Kutcher's gratitude habit might seem unusual to some people, but he is definitely not one to shy away from doing out-of-the-box things.
Aside from acting, Kutcher has been investing a lot in different startups. He co-founded A-Grade Investment in 2010, and the company managed to turn $30 million into $250 million in just six years. A-Grade Investment has invested in household names like Uber, Airbnb, Skype, and Foursquare. As such, it's clear that Kutcher has an eye for innovative ideas that could be life-changing for himself and other people.
Additionally, he recently shared that, instead of making short-term goals for the next year or so, he has decided to think further and make goals for the next decade.
He told Shepard: "I read this thing about Japanese companies and how they had century missions; they had goals that were for the century. I went, 'Whoa, hold on. That's like another level of thinking about your company."
Kutcher has set some goals for himself for the next decade. One of them is to eliminate child pornography from the internet. He most likely will do this via the nonprofit organization that he co-founded in 2012, called Thorn. The organization makes use of technology to help fight sex trafficking and child pornography around the world.
Ashton Kutcher's family and net worth
In any case, Kutcher no doubt has a lot of things to be grateful for in his life. Aside from having a successful acting career, a thriving investment business, and a meaningful nonprofit organization, Kutcher also has a beautiful family and a large net worth.
Kutcher is married to actress Mila Kunis, whom he met on That's 70's Show. The couple got married in 2015 and they have two children together: Wyatt (b. 2014) and Dimitri (b. 2016).
Kutcher has a net worth of around $200 million while Kunis's net worth is around $55 million. The pair recently bought a $10-million beach house outside of Santa Barbara that is gated and includes a private beach.