The 'Clever' Way Kate Middleton Is Being Trained To Be Queen, According to Expert
Catherine, Duchess of Cambridge is preparing for her role as queen in a very smart way, with the palace providing on-the-job training, a royal expert says. Kate has become more visible over the past year, something that appears to be readying her for the royal role.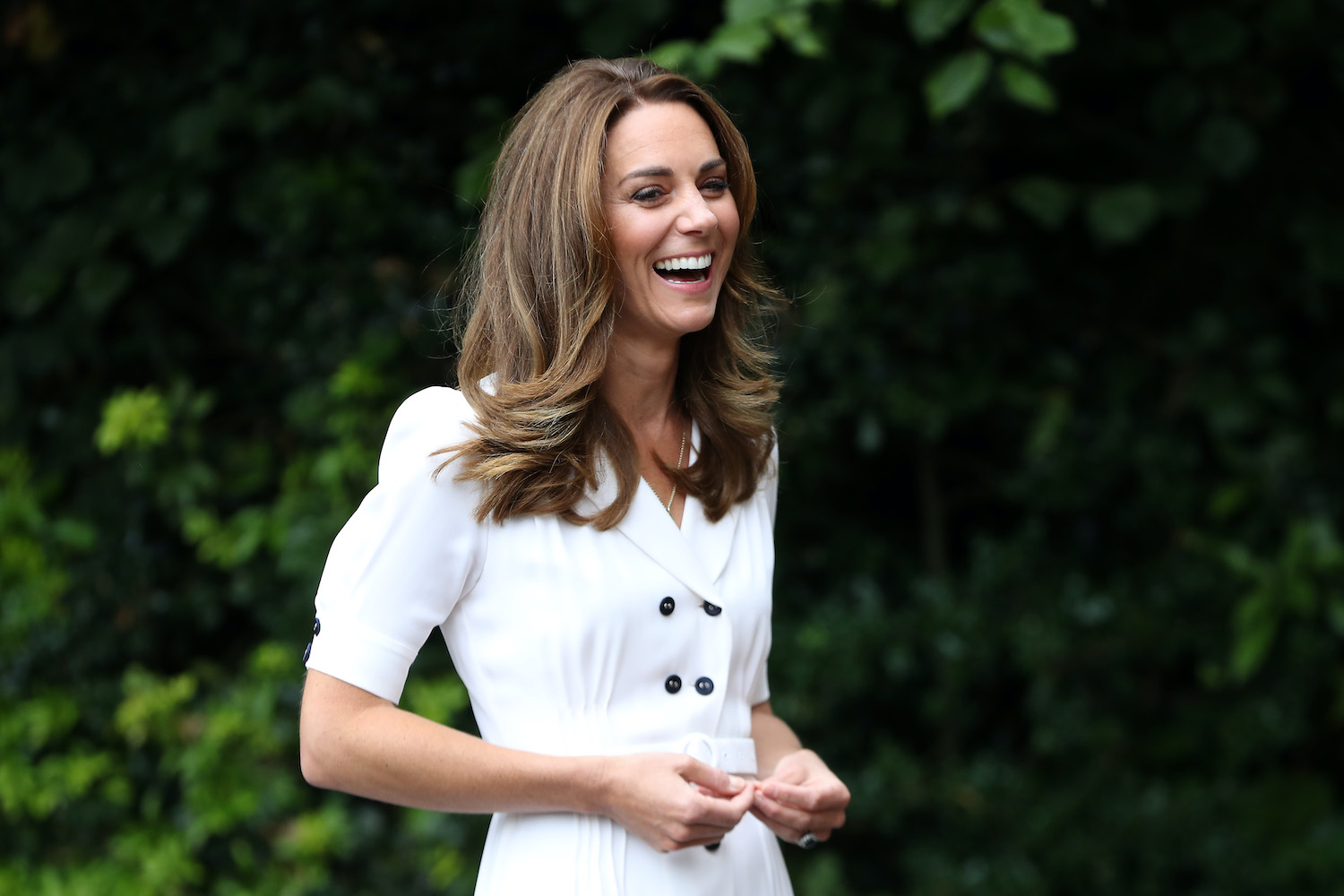 Kate Middleton is training for queen role
Kate has a big role ahead of her as queen and she's already getting in her training for the position. Royal expert Katie Nicholl calls it a "clever" strategy, as Kate is taking on more responsibility and becoming more vocal.
In the documentary Kate: The Making of a Future Queen, Nicholl explained, "There are two roles to a future queen. One is to produce heirs, which she has done, and the other is to learn how to one day become queen and that is very much what we are seeing."
"We are seeing a queen-in-waiting. We are seeing the duchess take on more duties, more royal engagements, more of a public profile than ever before," she added. "She's taking on more patronages, she's taking on patronages from the queen and from the Duke of Edinburgh."
"This is all very deliberate," Nicholl noted, adding how the palace is "bringing her from the shadows of Anmer into the forefront, into the the spotlight, because they are very clever."
"They realize the power of Kate, they realize the potential of Kate and William as this young, glamorous, dynamic duo who actually do have the ability to reshape and project the monarchy into the future," she added.
Kate Middleton is loyal and loved, Nicholl explained
Kate has won over royal fans, Nicholl said, because she's so loyal and transparent. "What you see is pretty much what you get," the expert explained. "She's very kind, she's very thoughtful, and she's very easy to get along with."
The expert added, "She's been very well brought up, she comes from a lovely family, she's got two feet firmly on the ground. The people who know her well are very loyal to her and they love her."
Body language expert Judi James discussed Kate's mannerisms and confidence with Femail in December when the duchess began taking on more responsibilities.
"Her signals put her firmly in a hosting role, making her appear not just like a future queen, but almost as a current one," James said, explaining how the duchess was greeting guests and engaged with them "in relaxed, animated-looking conversations."
Kate Middleton has become more relatable
Kate's visibility and down to earth nature has made her become even more relatable than ever before.
Kate and Prince William conducted many Zoom meetings during the coronavirus (COVID-19) lockdown, which allowed them to continue to connect with the public and gave them a platform to keep engagements casual. This worked in their favor, with the Cambridges coming across as very relatable.
Roberta Fiorito and Rachel Bowie explained during the Royally Obsessed podcast, "These Zoom calls really provide this insight into their lives and their personal goings-on that we don't normally see. It is like the unglossy version of them but I still love to see that side of them."
Fiorito added, "I feel like it is making them have such a bigger presence and feels really relatable for me."