The Closest Bob Dylan Came to a No. 1 Single
Bob Dylan has a Nobel Prize but somehow never had a No. 1 single. Here's the closest Dylan came on that front.
When you look at some of the great music artists of all time, you might be surprised to learn that some of them never had a No. 1 hit. Jimi Hendrix belongs in that group. While you can't go a day without hearing a Hendrix classic on the radio today, he never topped the charts in his lifetime.
Actually, Hendrix never even cracked the top 10 on the Billboard Hot 100 charts. (He never won a Grammy Award from his peers, either.) The Who also never had a No. 1 hit in America. In fact, songs like "My Generation" (No. 74) and "Magic Bus" (No. 25) didn't even come close.
While their no-singles approach definitely made the job harder for them, Led Zeppelin is yet another legendary act without a No. 1 song in America. And Bob Dylan also resides on that list.
Like Hendrix and The Who, Dylan had some very successful commercial singles over the years. But the closest the 2017 Nobel Prize winner came was No. 2 on the Billboard Hot 100 chart.
Dylan had 4 singles crack the Billboard top 10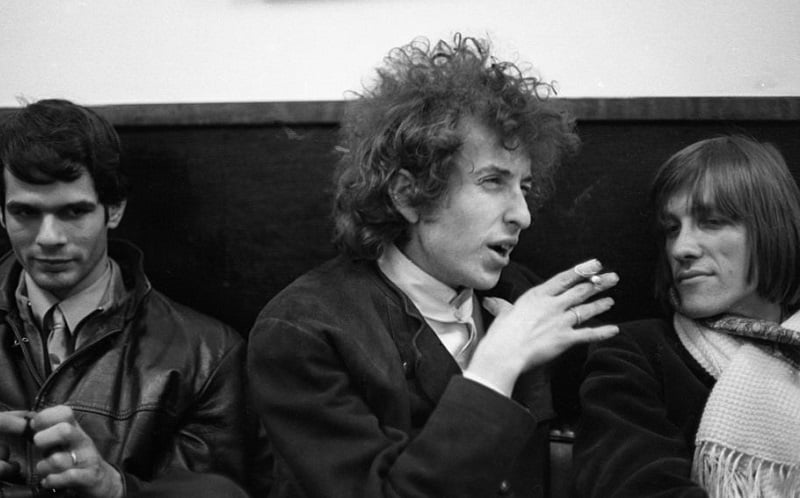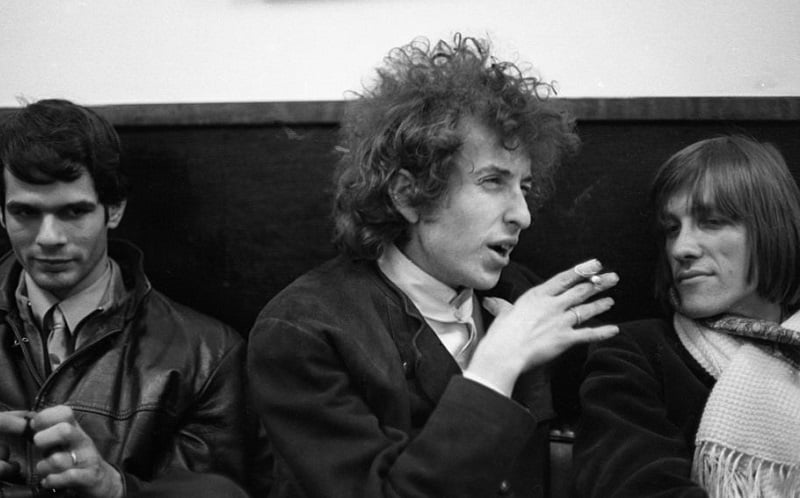 When The Beatles crashed into America in 1964 with "I Want to Hold Your Hand" at No. 1, Dylan was still a folk singer who hadn't had a mainstream hit. That changed the following year, when Dylan cracked the top 40 with "Subterranean Homesick Blues," which featured a backing band.
Shortly afterward (June '65), The Byrds' cover of Dylan's "Mr. Tambourine Man" hit No. 1 in America. At that point, Dylan saw his opening, and his single "Like a Rolling Stone" nearly topped the charts that September. (The Beatles' "Help!" kept Dylan at No. 2.)
Dylan wasn't finished in the top 10 of '65 at that point. In November, "Positively 4th Street" surged all the way to No. 7. And the electrified, radio-friendly Dylan followed with more success in '66. "Rainy Day Women #12 & 35" ("Ev'rybody must get stoned") almost topped the charts in May.
This time, the only thing standing between Dylan's "Rainy Day Women" and No. 1 was The Mamas and The Papas' "Monday, Monday." But Dylan had the second No. 2 of his career. "Lay Lady Lay" once again got Dylan into the top 10 in 1969, peaking at No. 7 in September.
Dylan had 5 No. 1 album to his name at the close of 2019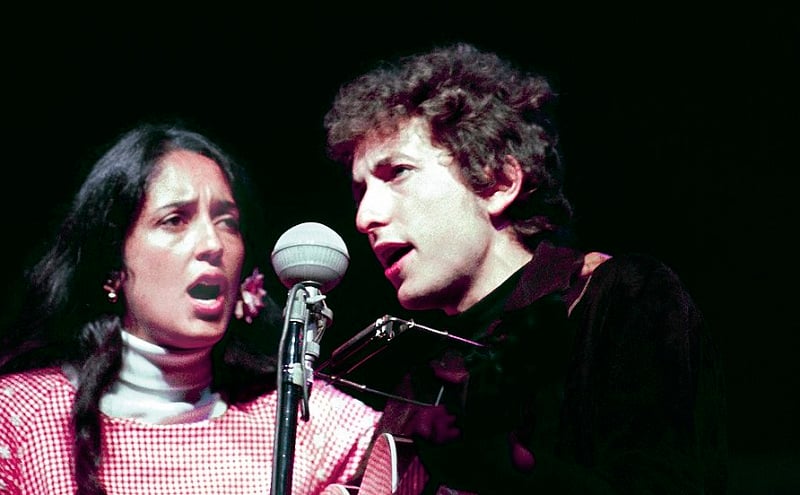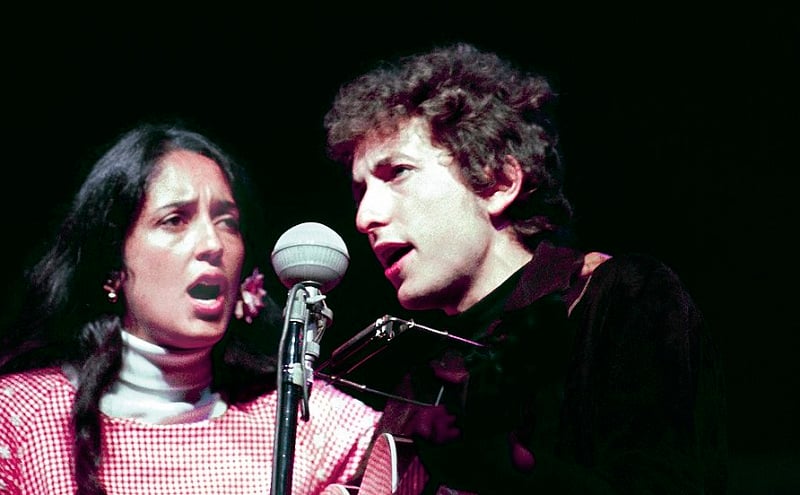 While Dylan never had a No. 1 single, he did release multiple albums that topped the Billboard 200 chart. His first such success came in 1974 with Planet Waves, a record that contained his original versions of "Forever Young."
He kept it going the following year with the classic Blood on the Tracks, which featured "Simple Twist of Fate" and "You're a Big Girl Now" (among other brilliant tracks). In 1976, Dylan made it three years in a row at No. 1 with Desire, an album with "Hurricane," "Isis," and "Romance in Durango."
Though he continued releasing successful albums in the following decades (he has 22 top-10 hits overall), Dylan didn't have another No. 1 until 2006's Modern Times. Three years later, he did again with Together Through Life.
Also see: How Much Did The Beatles Influence Bob Dylan in the Early Years?