The Complete Duggar Family Tree
The Duggar family might not be on TV any longer, but that hasn't slowed their growth. We've compiled a family tree, so you don't have to.
The supersized Duggar family spent more than a decade on television. TLC cameras were around to capture several Duggar kids' births. The cameras recorded the arrival of plenty of the next generation, too. The family, now marred in controversy, just keeps growing. We've compiled a complete (for now) Duggar family tree. 
Jim Bob and Michelle Duggar are parents to 19 children 
Jim Bob and Michelle Duggar, the Duggar couple who started it all, came from fairly average-sized families. He has one sibling, Deanna Duggar. Michelle, whose maiden name is Ruark, was the youngest of seven.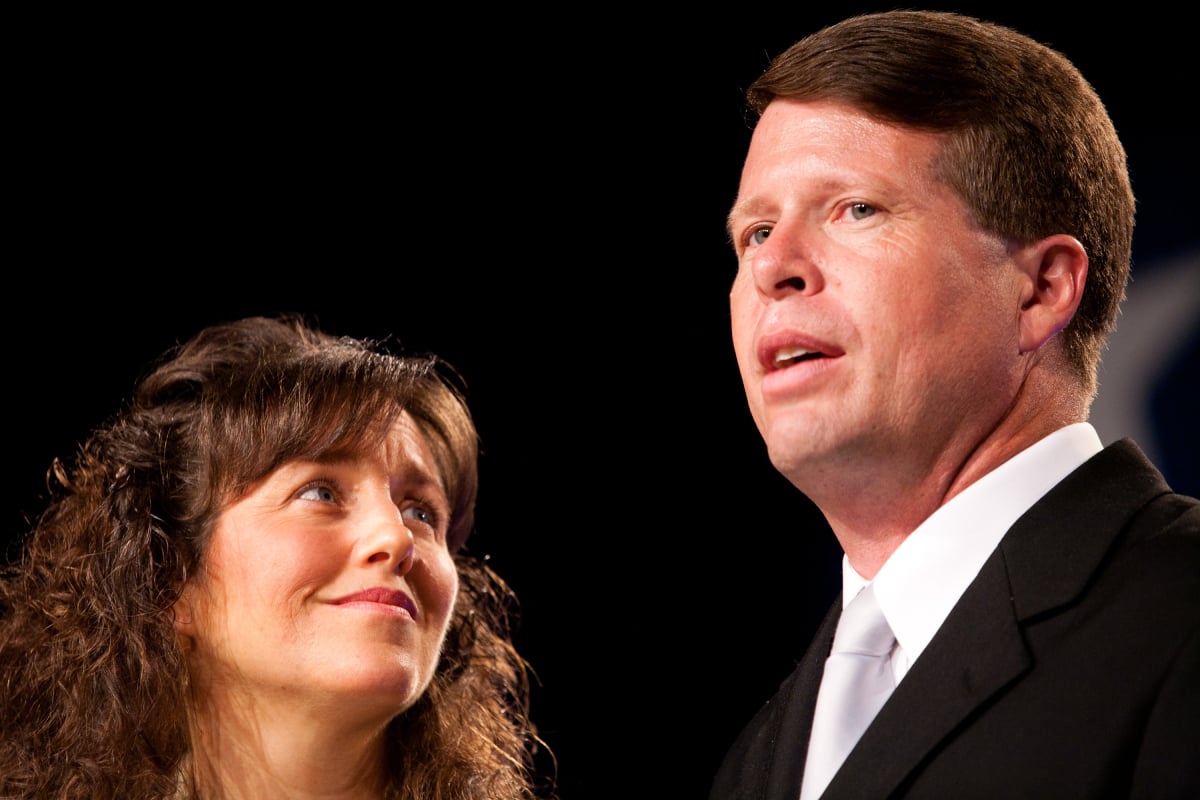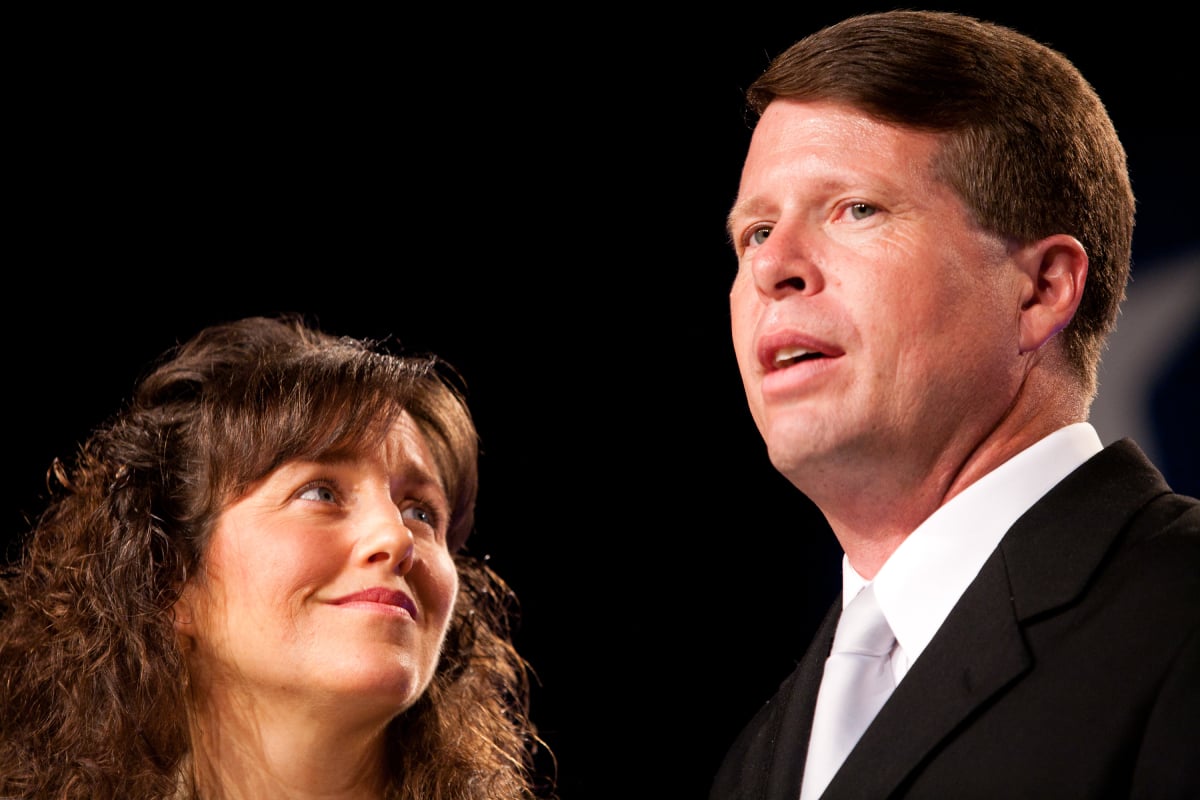 Jim Bob and Michelle married in 1984. She was just 17; he was 19. They didn't start having children immediately, though. The couple's first son was born four years after their tied the knot. Following the birth of their first set of twins, they made the decision to stick to only names that start with J. 
Joshua Duggar (born in 1988) was followed by a set of twins, John-David and Jana (born in 1990). Jill Duggar (born in 1991), Jessa Duggar (born in 1992), and Jinger Duggar (born in 1993) joined the Duggar family in quick succession. Between 1995 and 1998, five more children were born. Joseph Duggar (born in 1995) broke the girl streak. He was followed by Josiah Duggar (born in 1996), Joy-Anna Duggar (born in 1997), and the Duggar family's second set of twins, Jedidiah and Jeremiah Duggar (born in 1998). Jason (born in 2000), James (born in 2001), and Justin Duggar (born in 2002) followed.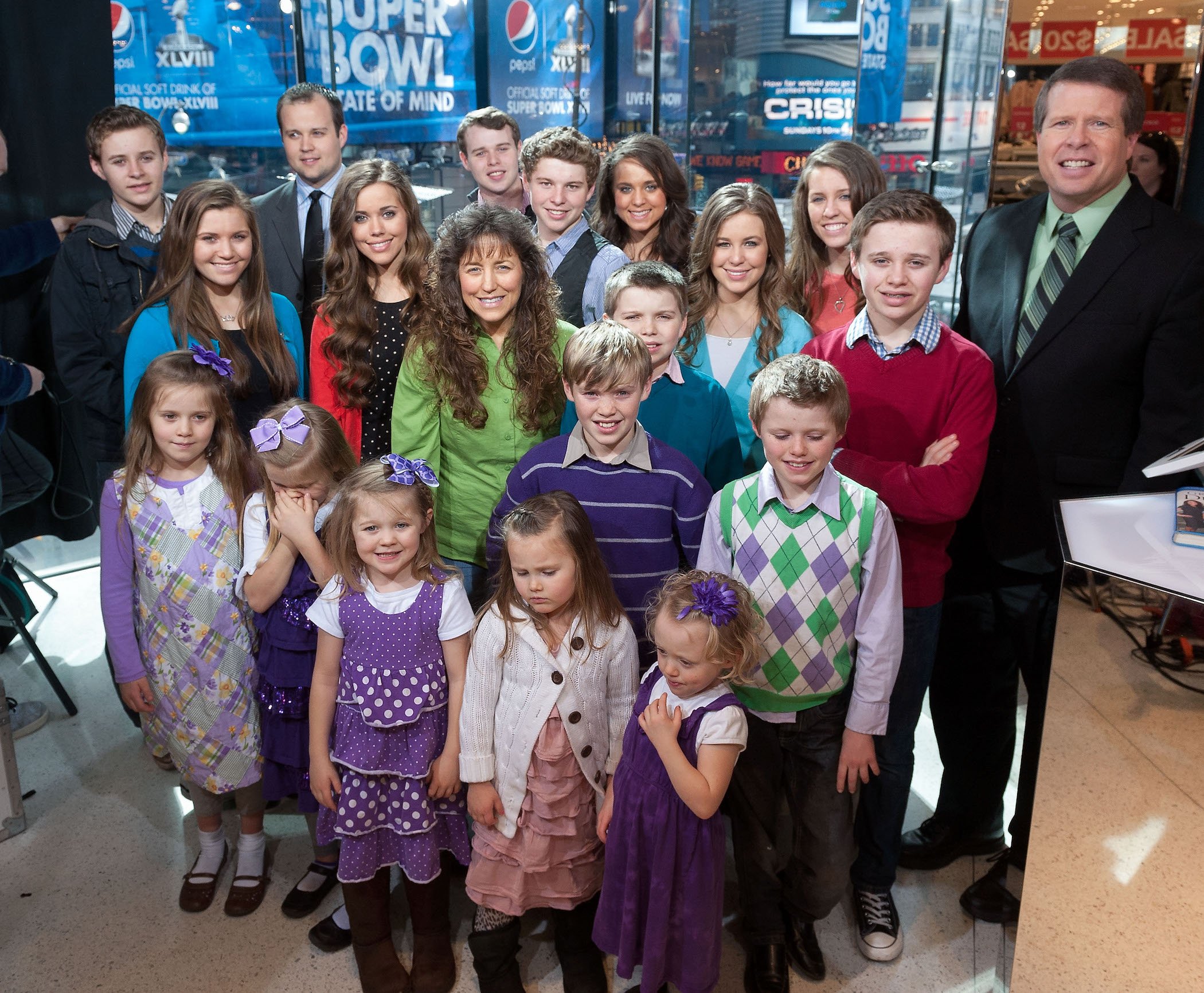 In 2004, Jackson Duggar was the first Duggar born on television. He was also the family's last boy. Johannah (born in 2005), Jennifer (born in 2007), Jordyn-Grace (born in 2008), and Josie Duggar (born a micro-preemie in 2009) rounded out the family's 19 children. Jim Bob and Michelle later became legal guardians to their great-nephew, Tyler Hutchins. Tyler was born in 2008. 
Josh and Anna Duggar's family 
Josh Duggar, the family's eldest son, married Anna Duggar in 2008. Their first child, Mackynzie Renee Duggar, was born in 2009. She became the first Duggar grandchild. Michael (born in 2011), Marcus (born in 2013), Meredith(born in 2015), Mason (born in 2017), and Maryella Duggar (born in 2019) followed.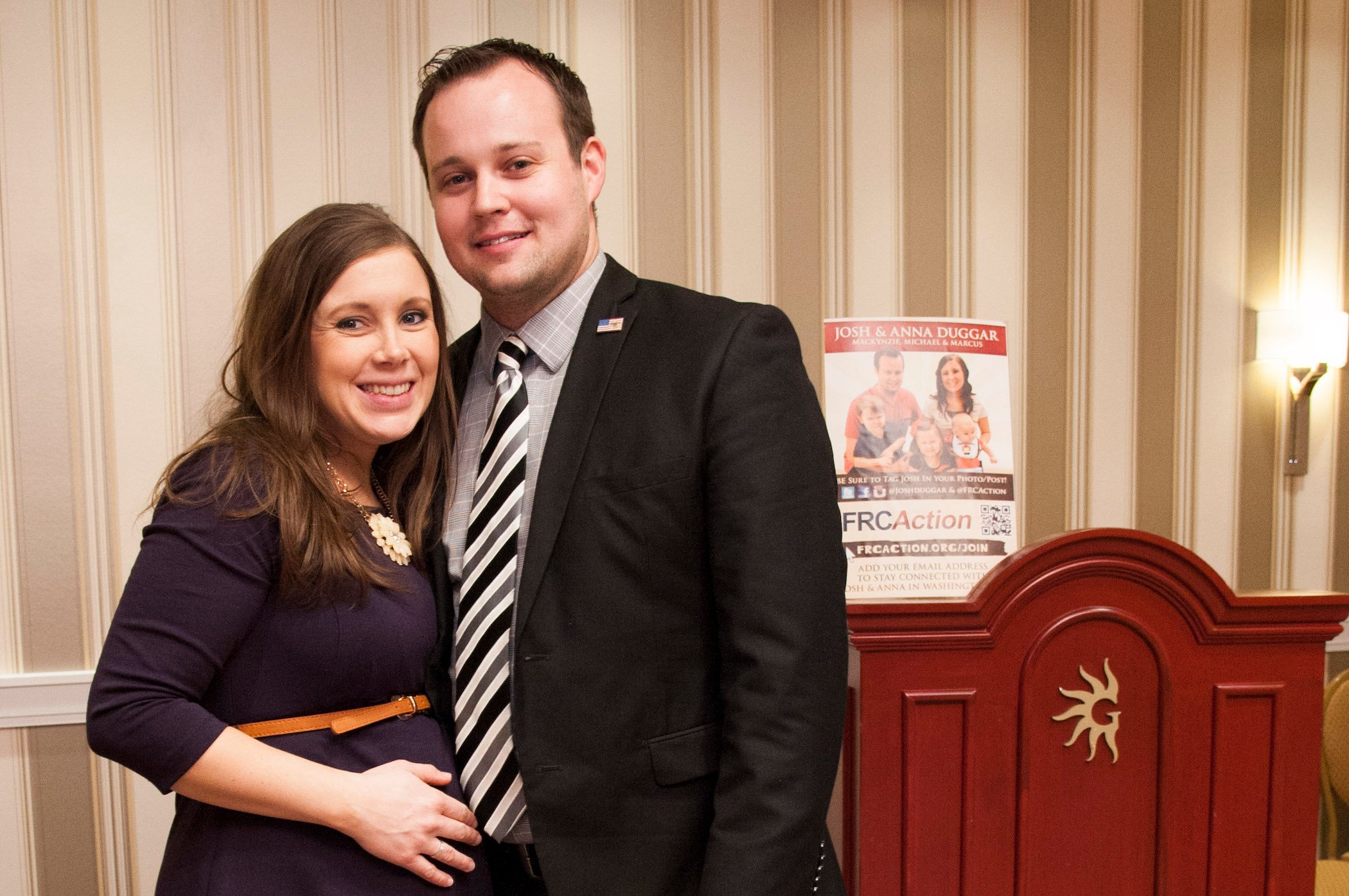 Josh and Anna's youngest child, Madisyn Lily Duggar, was born in October 2021, just weeks before Josh was found guilty of possessing and receiving child pornography.
Jill and Derick Dillard's family 
Jill and Derick Dillard married in June 2014 after a short courtship. They were quick to start expanding their family. Less than a year later, their first son was born. Israel David Dillard arrived in April 2015. In 2017, their second son, Samuel Scott Dillard, was born.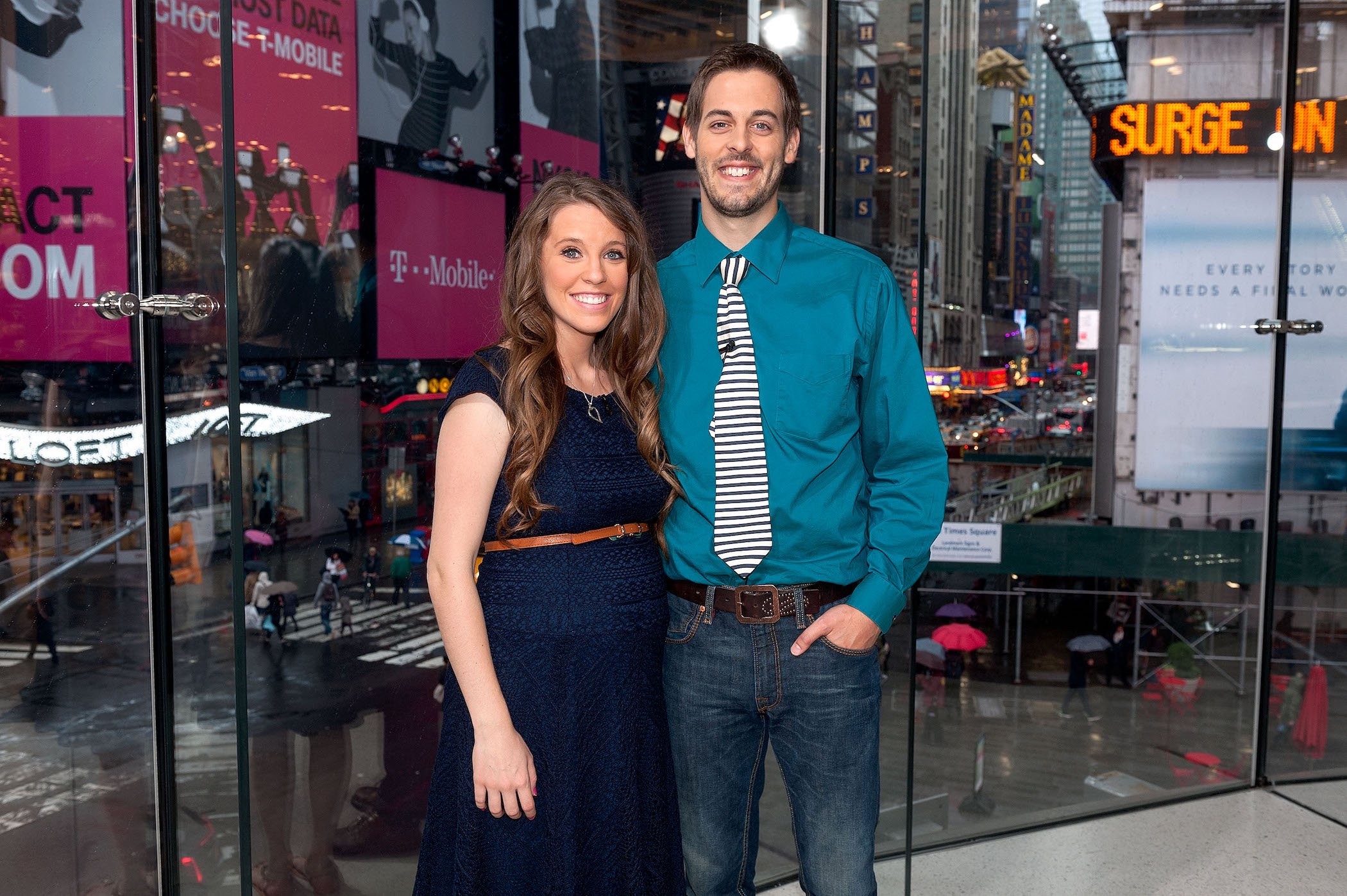 Jill and Derick are awaiting the arrival of another baby. The couple announced via Instagram that their third son will arrive in July 2022. 
Jessa and Ben Seewald's family 
Jessa and Ben Seewald began courting long before Derick and Jill Dillard, but their wedding took place months later. The couple married in November 2014 after a year-long courtship. They, too, were quick to expand their family.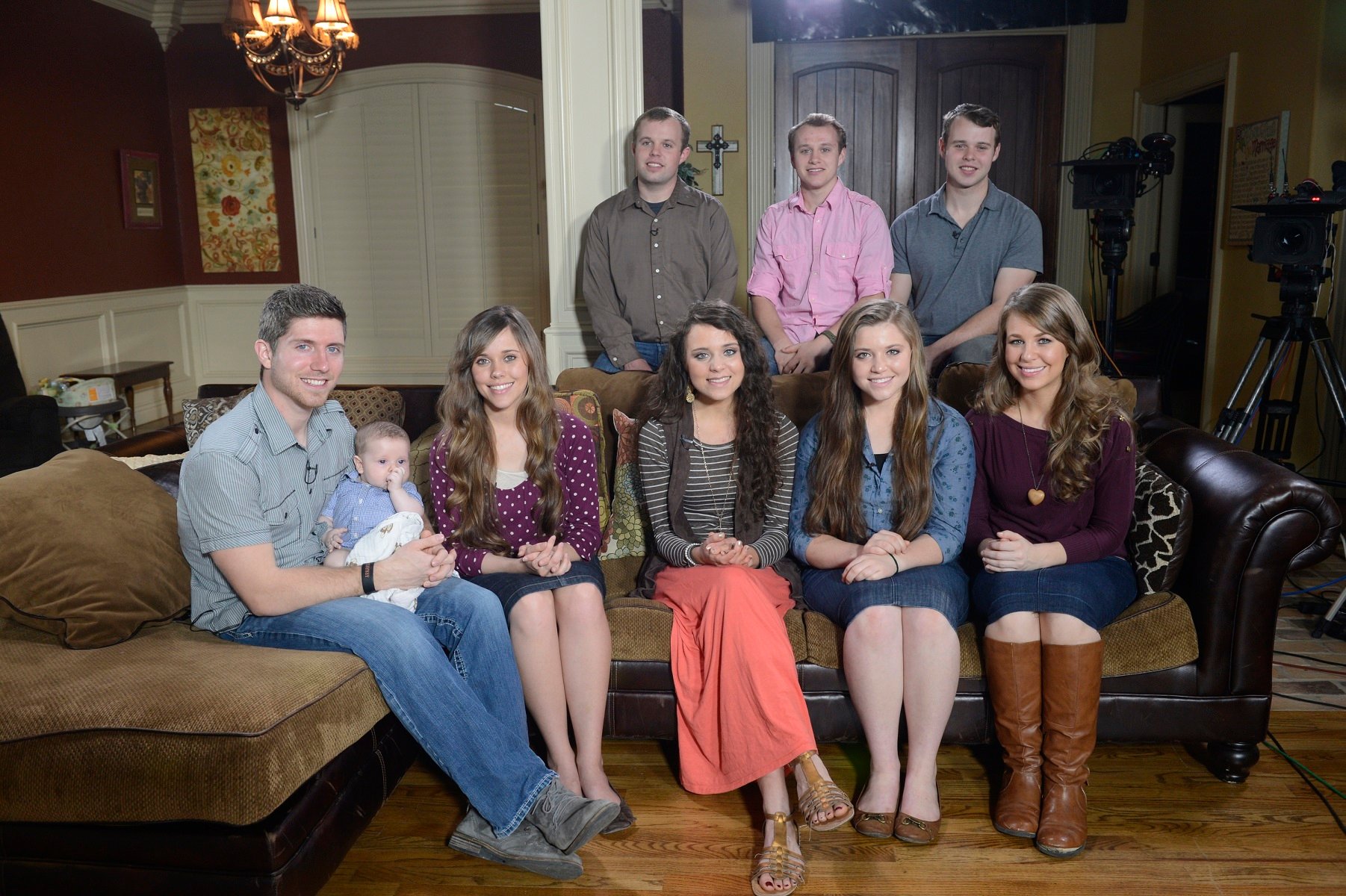 Jessa and Ben are parents to four children. Spurgeon Elliot Seewald was born in 2015. Henry Wilberforce Seewald was born in 2017, followed by Ivy Jane Seewald in 2019 and Fern Elliana Seewald in 2021. 
Jinger and Jeremy Vuolo's family 
Jinger and Jeremy Vuolo's wedding took place on November 5, 2016. Following their wedding, Jinger moved to Texas to be with Jeremy. They didn't follow Duggar tradition by announcing a pregnancy before their first anniversary. They were the first to break with tradition, and would continue breaking Duggar family protocol.
The couple's first child, Felicity Nicole Vuolo, was born in July 2018. Jinger gave birth to the couple's second child, Evangeline Jo Vuolo, in November 2020. Jeremy and Jinger have opted to keep their children out of the spotlight. The decision was made after Josh Duggar's arrest. 
Joy-Anna and Austin Forsyth's family 
Joy-Anna Duggar married a longtime family friend, Austin Forsyth, on May 26, 2017. She gave birth to their first child, Gideon Martyn Forsyth, exactly nine months later. 
The couple's announced their second pregnancy in 2019. In June 2019, the couple took to Instagram to share the news that they had suffered a stillbirth. The couple welcomed another daughter, Evelyn Mae Forsyth, in August 2020. 
Joseph and Kendra Duggar's family 
Joseph Duggar and Kendra Caldwell married in September 2017. He proposed at his little sister's wedding reception in May 2017. The couple appears to be on pace to surpass Jim Bob and Michelle Duggar for most kids in the family. 
Their first son, Garrett David Duggar, was born in June 2018. Addison Renee Duggar followed in November 2019. Brooklyn Praise Duggar joined the family in February 2021. Duggar family followers suspect baby #4 might be on the way.
Josiah and Lauren Duggar's family 
Josiah Duggar and Lauren Swanson are among the most private of Duggar couples. They have mostly wiped their Instagram account and have gone dark on all forms of social media.
Josiah and Lauren married in June 2018. They announced their first pregnancy shortly after. It ended in a miscarriage. In November 2019, they welcomed a daughter, Bella Millagro Duggar. The couple has not publicly discussed their future family plans. 
John David and Abbie Duggar's family 
John-David Duggar and Abbie Burnett had a whirlwind courtship in 2018. The couple married just five months after announcing their romance. They have kept things pretty quiet since their wedding, though. 
Together John and Abbie have one child. Grace Annette Duggar was born in January 2020. The couple has not openly discussed whether they plan to have more children. 
The Duggar family keeps growing 
Three more weddings have occurred since John and Abbie tied the knot and started their family. In 2020, Justin Duggar married Claire Spivey. The couple does not have any children.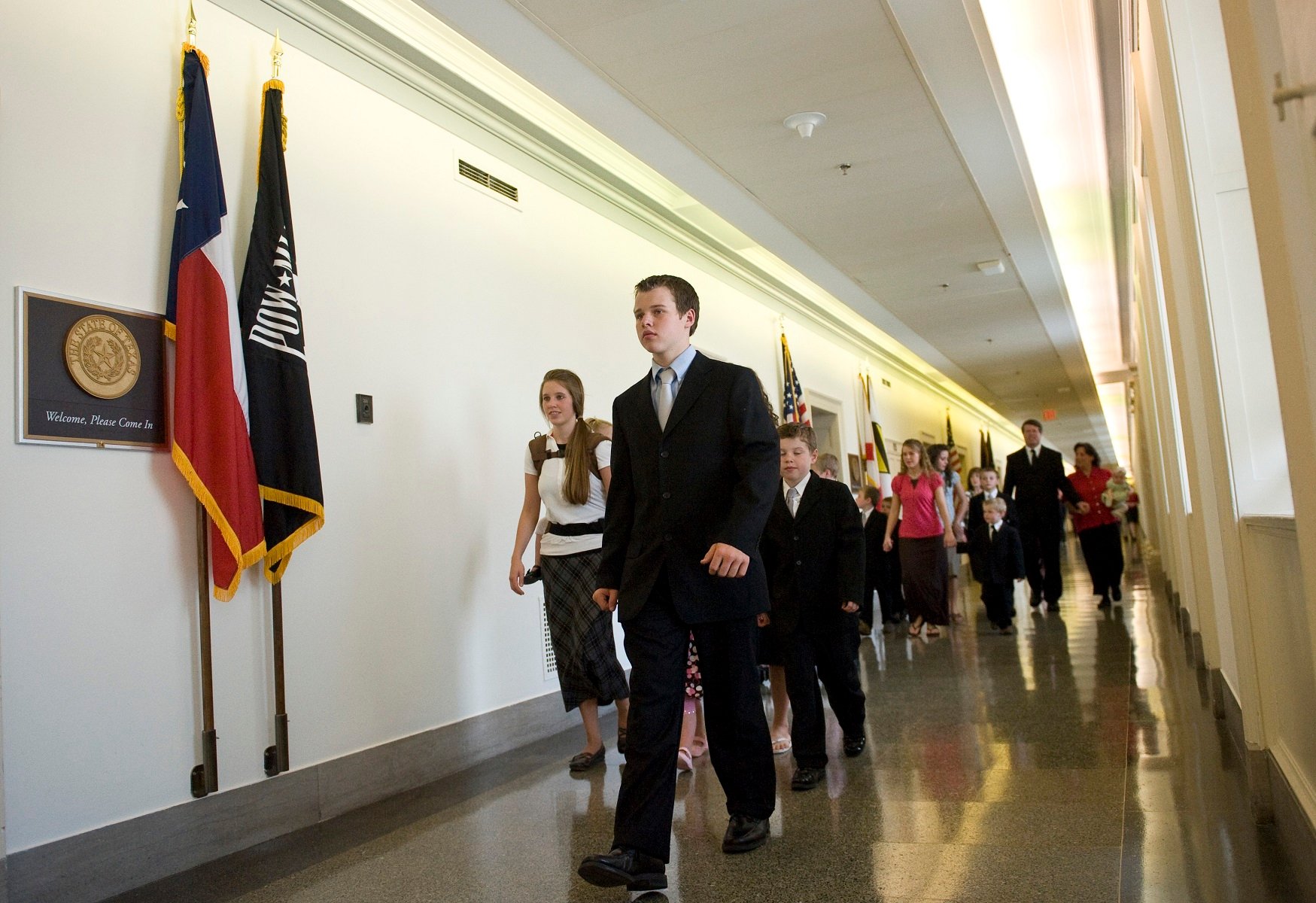 Jedidiah Duggar married Katey Nakatsu in a surprise wedding in 2021. Jedidiah and Katey are due with their first child in the Spring of 2022. In January 2022, they announced they are having a baby boy. 
Jedidiah's twin brother, Jeremiah Duggar, married Hannah Wissmann in March 2022. The couple hasn't openly discussed their plans for children. 
,