'The Conjuring': How Ed and Lorraine Warren Fall More in Love the Scarier Their Job Gets
'The Conjuring' stars Patrick Wilson and Vera Farmiga discuss their characters Ed and Lorraine Warren. While they are based on the real-life paranormal investigators, the actors take some liberties in portraying their marriage.
The Conjuring movies are based on the case files of paranormal investigators Ed and Lorraine Warren. Patrick Wilson and Vera Farmiga play the Warrens in the horror films. Their third movie, The Conjuring: The Devil Made Me Do It portrays the Arne Johnson case. The Warrens try to prove Johnson was not guilty of murder, because he was possessed by a demon. Wilson and Farmiga said the third film is still more of a love story between the Warrens than a horror film.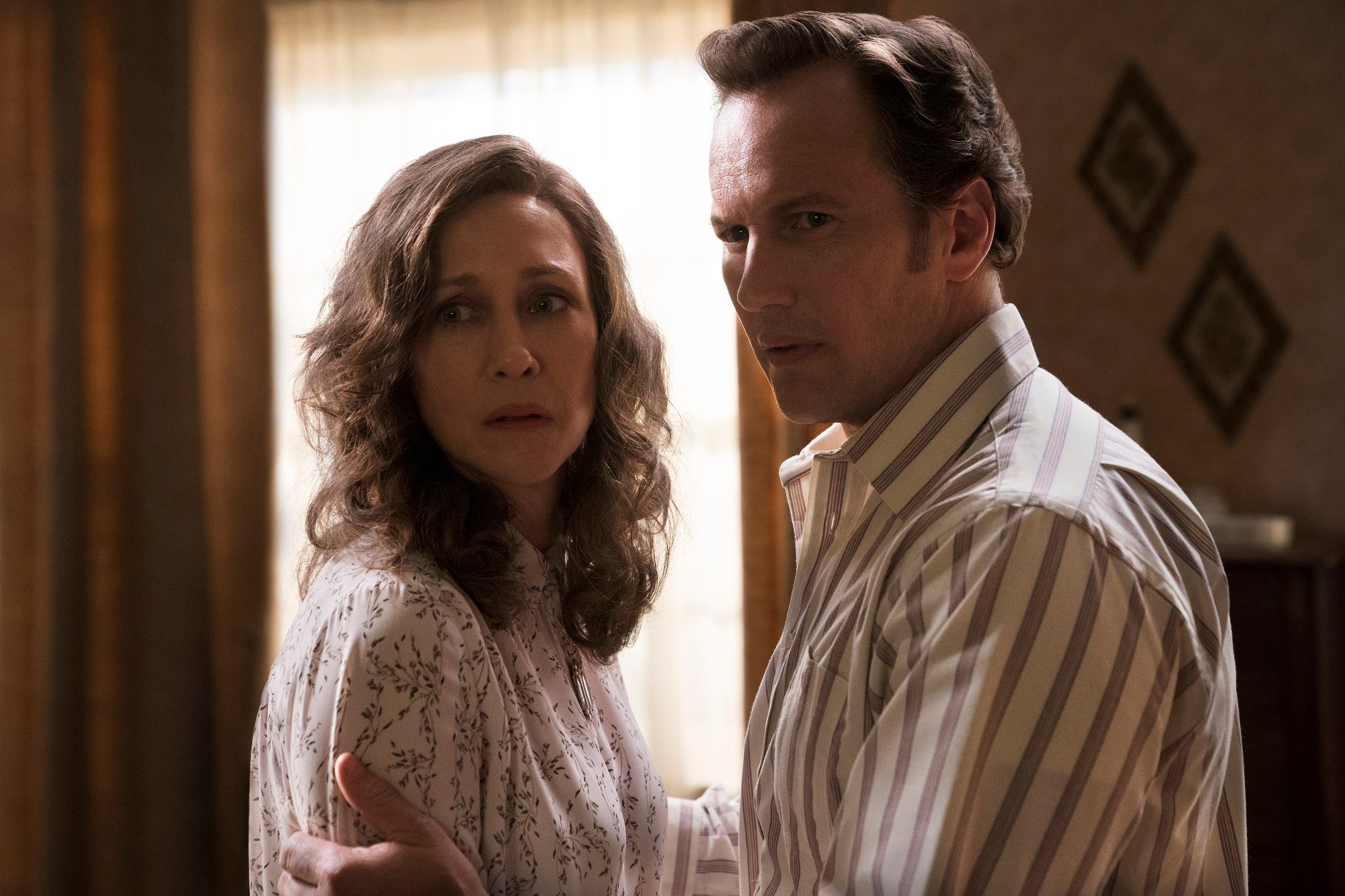 Wilson and Farmiga participated in a Zoom press conference for The Conjuring: The Devil Made Me Do It. The actors discussed how they still find ways to show Ed and Lorraine Warren in love amidst harrowing horror stories. 
Why Vera Farmiga considers 'The Conjuring: The Devil Made Me Do It' a love story 
In each Conjuring movie, Ed and Lorraine Warren assist a family plagued by supernatural forces. Throughout each scary tale, the Warrens' love remains strong.
"They are the personification of love," Farmiga said. "For me, it's more of a love story than it is a horror story. That's what makes it so unique and successful and that's why I enjoy coming back. I think that message of love, not only the Warrens' for each other, but for the work that they do and for the people that they help, that selflessness, that compassion, that embodiment of love is really, really something holy and special, and that makes it digestible and beautiful."
'The Conjuring' movies invent the Warren marriage 
While the Conjuring movies are based on real cases the Warrens investigated, their private lives were private. Wilson said the films take artistic license with some of the details of their love story.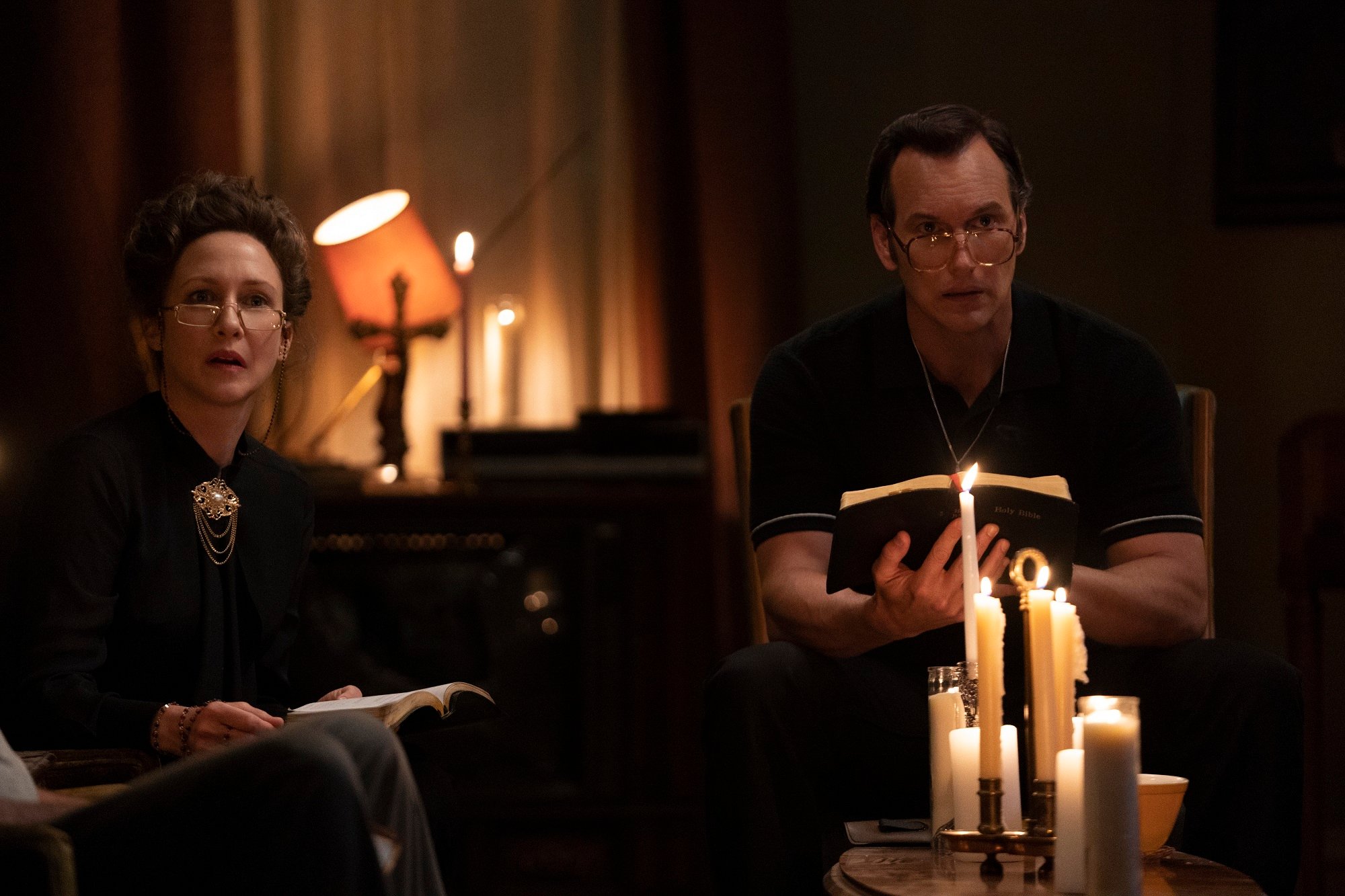 "It's our version of Ed and Lorraine," Wilson said. "We don't know how they were behind closed doors. It's our version of what Ed and Lorraine are. But when you know you can center around that, then I think in some way, it frees you up to go as dark as you want in the other aspects, because you really get to balance it out. You have those moments in this of just this deep profound romance, because we don't go halfway with either. If you're going to have these terrifying scares, then we want to have the most full-of-love moments that you can, because it does become very operatic."
Patrick Wilson and Vera Farmiga explore Ed and Lorraine Warren's love more than their horror 
The Warrens kept a room full of artifacts from each of their cases. Those artifacts became the bases of other Conjuring movies and spinoffs. When it comes to the love story, Wilson said he bases it on his own marriage. 
"Look, both Vera and I are happily married with kids and families, so playing a married couple is not the hard part," Wilson said. "What's again so wonderful about this Ed and Lorraine that we've created, I'll say, is that we're able to just, it sounds so romantic, but to really let it fly, let it go with their love for each other. And there's so many romantic sequences in this movie that you just wouldn't have in any other movie, but you'd have them in a Conjuring movie."
Farmiga said that Ed brings out the best in Lorraine.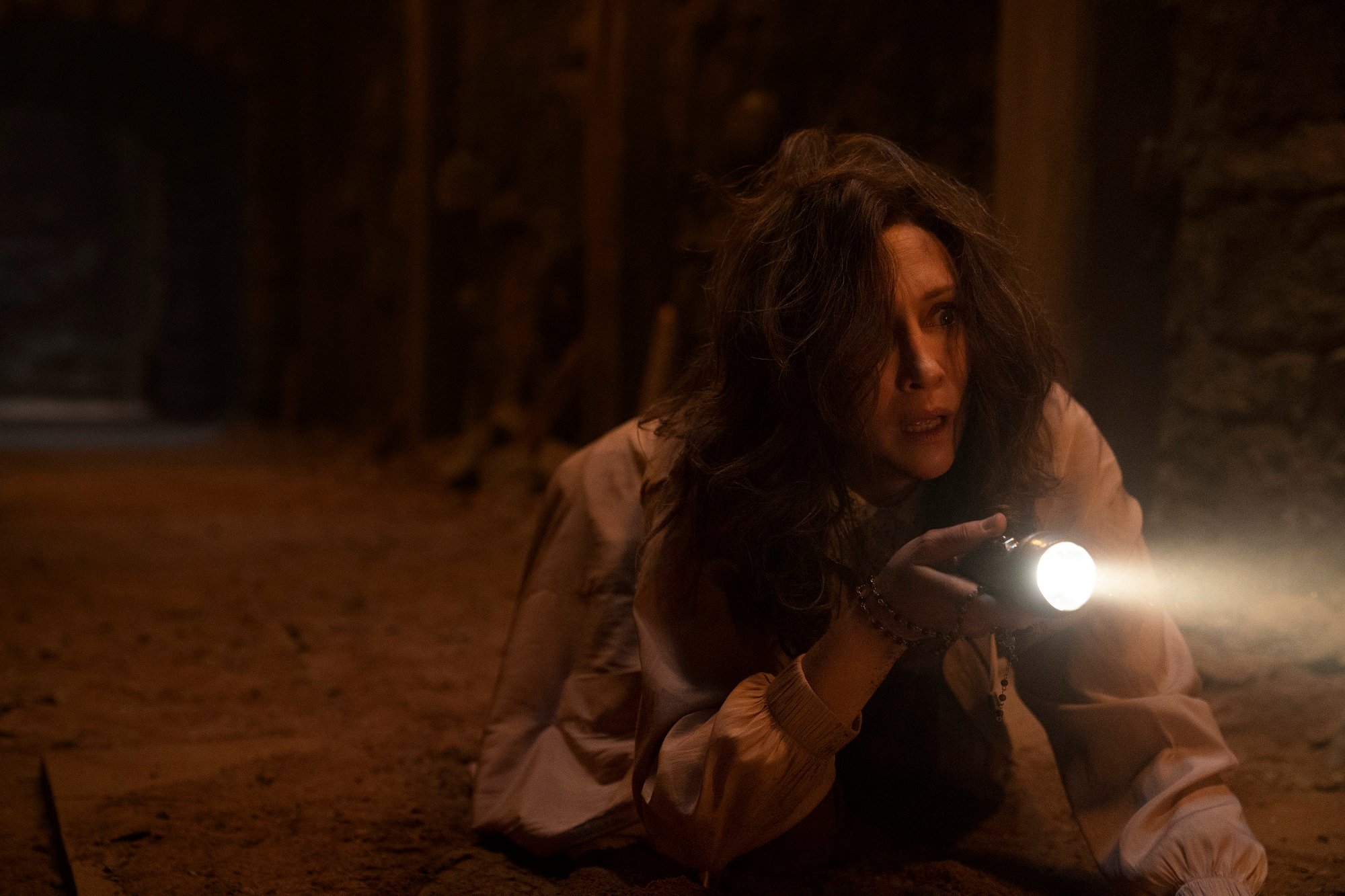 "Lorraine loves Ed, not only for who he is, but who she is when she's with him," Farmiga said. "We delve deeper into her gifts and her abilities as a psychic this time around, the nature of their detective work and seeing what they did as demonologists. Her ability gets put to the test, her clairvoyance gets put to the test, and we get to see other aspects of her clairvoyancy, different types of cognition — precognition, retrocognition, remote viewing, not only the telepathy and clairvoyance. She's able to do what she does because she has his support. So diving deeper into her abilities for me, part of that love is her loving who she is when she's with him."