'The Conners' Sara Gilbert Comments on Former Colleagues Roseanne Barr and Julie Chen
ABC's sitcom The Conners became a success last year after a tumultuous fallout due to a racially charged tweet by the original show's star, Roseanne Barr of Roseanne fame. With Season 2 about to premiere, cast member and creative lead Sara Gilbert recently spoke on her former co-star, and leaving her daytime show The Talk earlier this year.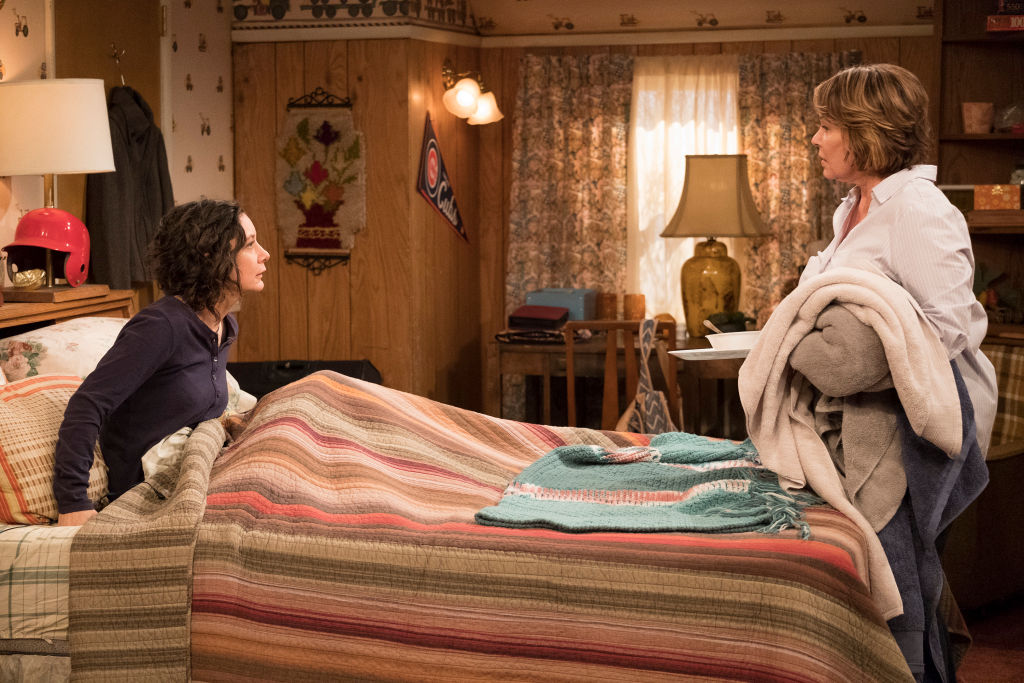 From cancelled to 'The Conners'
When ABC chose to cancel Roseanne in May 2018 due to Barr's controversial tweet about former government official Valerie Jarrett, the cast and crew swiftly found themselves unemployed. Gilbert pushed for the idea of a reboot of the show without its star, which was a big gamble. "Sara made both iterations happen," Laurie Metcalf, who plays Jackie on the show, said as reported by USA Today. "I thought it was risky. I was on the fence about it, and she's the one that convinced me that it could work." 
Barr's character was written out of the show as having died due to an accidental overdose of pain medication. Gilbert, who serves as the show's executive producer along with Tom Werner, collaborated with the cast to carry on the sitcom without its matriarch. "I just wanted, creatively, to have people feel like we didn't miss the mark, that we honored the original show," Gilbert said. "I remember we were about to shoot an episode and positive reviews started coming in. That was a great day. It was like, 'Oh! We we pulled it off.'"
Relationship with Roseanne? Probably not
After Barr had sent her tweet that made headlines and sparked outrage, Gilbert weighed in on Twitter expressing her strong objection to Barr's comment. "Roseanne's recent comments about Valerie Jarrett, and so much more, are abhorrent and do not reflect the beliefs of our cast and crew or anyone associated with our show. I am disappointed in her actions to say the least," Gilbert wrote in May 2018.
Barr, who recently revealed that she currently does not speak with anyone from The Conners, feels that Gilbert's statement sealed her fate. "She destroyed the show and my life with that tweet," Barr said earlier this year, USA Today reported. "She will never get enough until she consumes my liver with a fine Chianti."
The comedian spoke out recently on Gilbert, repeating her stance on Gilbert's Twitter post. "That's the tweet that got the show canceled to be honest," Barr said, according to AOL, adding that she has no intention of speaking to Gilbert anytime soon. "When somebody just doesn't care how their actions affect you, what's there to talk about? There's nothing to talk about," Barr said.
Gilbert seems to have no ill will, telling USA Today, "I have warm feelings for Roseanne, and I will always care about her and love her and hope that she's happy."
Little time for 'Talk'
The actress recently left the CBS daytime talk show The Talk earlier this year. One of the original hosts since 2010, Gilbert felt she had too many projects going on to continue on the show. "It was the right move at this time in my life, with The Talk, The Conners, the production company I launched with Tom, and having three kids. There just wasn't enough time," Gilbert explained. "I enjoy feeling stretched, but I never want my work or my family to suffer, so then I think where you suffer is with yourself. Now, I have more time with my kids, more time being creative. I'm exercising again. I'm developing projects."
Julie Chen was the show's original moderator, abruptly choosing to leave the show last year when her husband, CBS chairman-CEO Leslie Moonves, was fired due to sexual assault and misconduct accusations. Gilbert recalls the time of Chen's departure as difficult for the team. "That was tough, because we just thought we were going back to work, and then… she wasn't coming," Gilbert said.
Though Gilbert is not at The Talk table anymore, she still feels a bond with her former co-hosts while being grateful for her newfound balance. "I miss being with that family," Gilbert said. "On the other hand, I was telling them I had just left a yoga class. So there's pros and cons, right? Like you get a little bit of your life back and a little balance."
Watch the premiere of ABC's The Conners on September 24!