The 'Cosmic' Beatles Song Ringo Starr Wrote After Getting Fed Up With the Band
When engineers and others close to The Beatles look back on the band's recordings, you'll often hear them point to the patience and overall calming presence of Ringo Starr. In a group that featured a few giant egos, Ringo's low-maintenance approach to life and music was a perfect fit.
Ringo wouldn't complain when band members showed up late or put him through a series of endless takes. And he'd do it again the following day. "I was always impressed the way Ringo would rebound the next day, fresh and ready for another bout of marathon drumming," engineer Geoff Emerick wrote in Here, There and Everywhere.
But everyone has their limits, and The Beatles learned about Ringo's in August 1968. During the sessions for The White Album, Ringo decided he wasn't going to sit around and deal with nitpicking about his drum work on "Back in the U.S.S.R."
"There was no magic and the relationships were terrible," he said of those days in Beatles Anthology. So instead of grinding through another session he left the band and headed off to Italy with his family.
Ringo felt like 'the whole thing was going down' when he walked out on The Beatles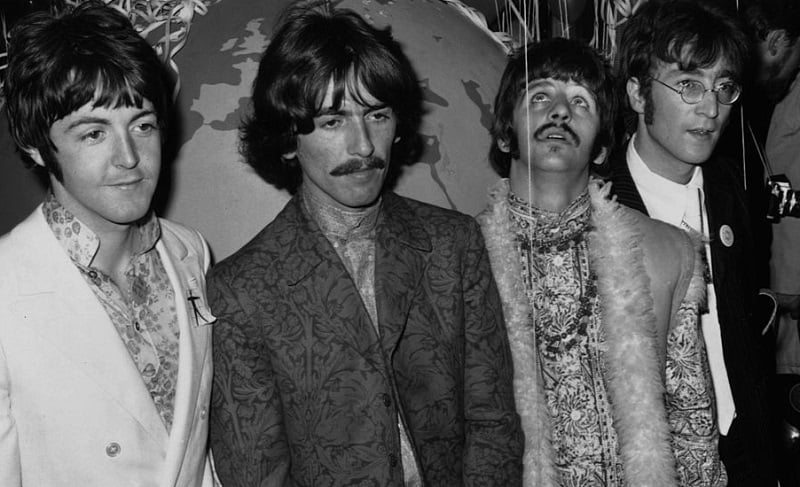 Though Ringo would return to The Beatles the following month, he didn't know exactly what he'd do when he flew out of England in August '68. "I had definitely left — I couldn't take it anymore," he said in Anthology. "It wasn't just me; the whole thing was coming down."
So Ringo brought his family to Sardinia, where they spent time drifting along on the Mediterranean on a yacht owned by Peter Sellers. During those days, Ringo tried squid for the first time and learned about some of the magical creatures of the sea.
"I stayed out on deck with the captain and we talked about octopuses," Ringo recalled in Anthology. "He told me that they hang out in their caves and they go around the seabed finding shiny stones and tin cans and bottles to put in front of their cave like a garden."
For the stressed-out drummer of an impossibly famous band, it sounded like a great way to live. "I thought this was fabulous, because at the time I just wanted to be under the sea too," Ringo quipped. And "Octopus's Garden" was born soon after.
Ringo wrote 'Octopus's Garden' in Italy while away from the Fab 4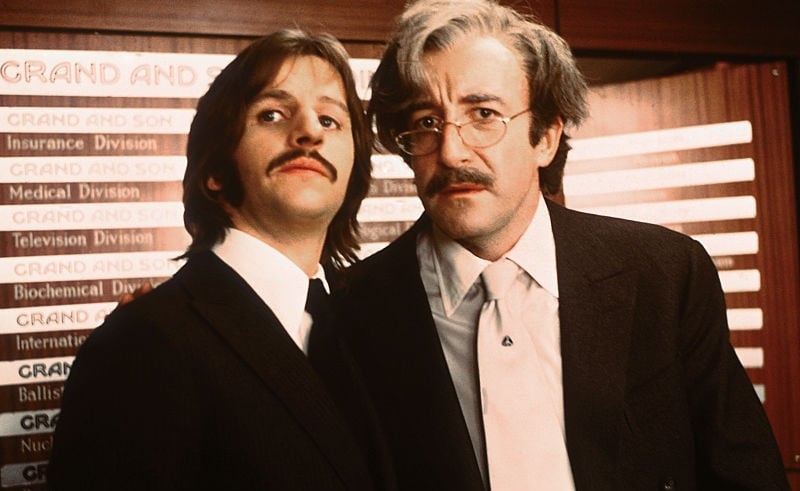 After playing a few chords on a guitar, Ringo had the start to "Octopus's Garden," which he kept simple. "I'd like to be under the sea," he sings. "In an octopus's garden in the shade." And he keeps the placid, escapist images coming. "We would be warm below the storm / In our little hideaway beneath the waves."
The singer is looking for that special place he can go and hide — a place where others aren't interfering with his happiness. "We would be so happy, you and me," Ringo sings. "No one there to tell us what to do." (Naturally, that would include people trying to tell Ringo how to play the drums.)
When recording "Octopus's Garden" the following year for Abbey Road (1969), Ringo got a great guitar part from his friend George Harrison. And George spoke about Ringo's accomplishment with the lyrics not long after the record's release.
"I find very deep meaning in the lyrics," George said in '69 (Via BeatlesEbooks). "Things like 'we'll be warm beneath the storm,' which is really great. Because it's like this level in a storm and if you get sort of deep in your consciousness, it's very peaceful. So Ringo's writing his cosmic songs without noticing it."