'The Courtship': Derek Kesseler on Watching 'Bridgerton' to Prepare and the Hardest Skill to Learn for the Show
The Courtship started with 16 suitors competing to be Nicole Rémy's true love. Derek Kesseler went from Big Brother Canada to the Regency-themed show. Showbiz Cheat Sheet had a phone interview with him on March 15, and he revealed details about the reality TV show fans didn't see.
[Warning: This article contains spoilers for The Courtship Episode 2.]
'The Courtship' cast was surprised by the heroine's reveal
RELATED: 'The Courtship': Does a Suitor Hit on Someone in Nicole Rémy's Court?
The Regency reality show is in its first season. So no one knew what to expect while filming. Kesseler told Showbiz Cheat Sheet that he wasn't given any details on who the heroine would be. 
"I did not," he said. "No, we went in completely blind, which I honestly thought it made it more exciting is showing up to this castle and not knowing at all who it's going to be, but you have a feeling it's gonna be someone pretty special."
He wasn't disappointed when Rémy made her grand entrance. "​​I was super excited and very impressed," Kesseler said. "The doors just swung open. She was beautiful down to earth, very charismatic and funny, outgoing, and especially in that situation when all these eyes were on her, and she was able to hold her ground so well. So I was very impressed when I first met her."
Kesseler said he was a fan of Bridgerton and watched it a second time before filming. What did he take from the romantic show? "I guess just to really be a gentleman," he answered. "And that's what I tried to do."
Derek Kesseler reveals what he wrote in his letter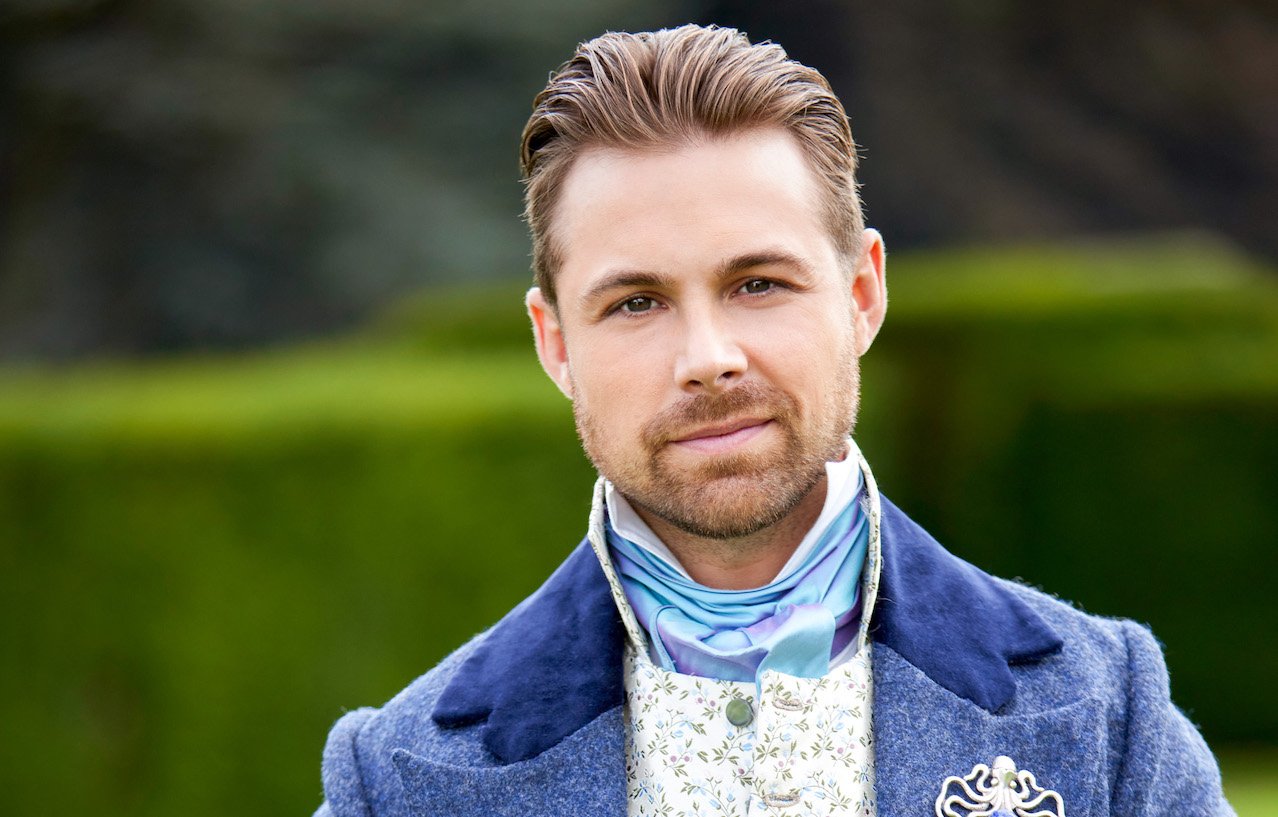 RELATED: 'The Courtship': Mr. Daniel Bochicchio Appeared on Another TV Show 
The season started with each cast member learning calligraphy and writing a letter to Rémy. Sadly, fans didn't get to hear all of the letters, but the Canadian cast member revealed what he wrote.
"I said some funny things about if she moves to Canada she'll get some free health care and making jokes about our food, our poutine, of course, all that kind of stuff," he revealed. "So I opened it up in a pretty romantic way, and then I led into a few jokes and then said I was really looking forward to meeting her." 
Kesseler said it was fun learning calligraphy, but there was one skill that was tougher to learn. "The hardest skill to learn is definitely the waltz, the dancing," he admitted. "I have two left feet, so it was pretty difficult for me. Not only are you doing the waltz, but at the same time, you're trying to share your feelings with someone, and I'm like, OK, in my head, I got music. I got [to] try to remember the dance moves, and I'm trying to tell her how I feel, and it was really difficult to do that all at the same time. It feels like there was a knot in your brain."
Kesseler was surprised when Nicole Rémy's sent him home
RELATED: 'The Courtship': Where Is the Courtship Castle Located?
Kesseler had a promising start. He revealed Rémy's friend Tessa Cleary picked him to spend more time with Rémy.
"She basically told me she thought that Nicole and I would get along super well, and we'd be a pretty good match," he said. The digital marketing manager felt like this was a good sign.
The second episode showed the suitors going out on the pond together. Kesseler said Christian Lee Cones had the idea to sing and jump into the water together like Mr. Darcy to get everyone's attention. But sadly, it didn't pay off for Kesseler in the end.
"I mean, honestly, I thought I was good all the way up until I got called on to the dance part," he admitted. "And then I just kind of had a feeling because when I was standing there, there wasn't as much eye contact. She wasn't so bubbly, and every time I had had conversations with her, we were always laughing and having fun." 
He later said, "And then her reasoning when she said that I'm building deeper connections elsewhere or something just to me, it made no sense at all. So I'm not even today, I'm confused as [to] the reason why I went." Kesseler said he wouldn't be taking any of his new skills into the dating world. But he does plan to be himself like he was on the show.
The Courtship airs on Sundays at 8 pm EST on NBC and is available the next day on Peacock.