'The Courtship': Where Is the Courtship Castle Located?
'The Courtship' castle might looks familiar to lovers of period dramas.
Bridgerton's influence has reached reality TV shows. The Courtship is a dating show styled for the Regency era where the star picks from multiple suitors. It all takes place at a beautiful castle, which was used in other TV shows.
'The Courtship' puts a spin on the modern dating show
The Courtship Season 1 follows Ms. Nicole Rémy trying to find love. The software engineer gets help from her "court," which includes her parents, Dr. Claire Spain-Rémy and Mr. Claude Rémy, her sister, Mrs. Danie Baker, and her friend, Ms. Tessa Cleary. They sometimes have the power to pick which men get more time with the star.
Everyone is dressed in Regency clothes. The men have to learn calligraphy, dance, and more to fit the show's theme. They're also seen doing archery, sword fighting, and more.
The show basically questions if old-fashioned courtship is a better way to find love. It looks like there will be challenges or group dates for the suitors to win time with the star. Rémy will star with 16 men and narrow it down to one. Most of the show takes place at a real castle.  
Where is the Courtship Castle located?
The show used Castle Howard for its location. The castle is in the north of England near York, and it dates back to 1699, according to the castle's website. There are exhibitions to show the castle's interior design, its World War II history, and more.
The building was at risk of being destroyed by fire in 1940. But construction addressed the damage to the dome. Castle Howard can be seen in the 1981 British show, Brideshead Revisited. The Evelyn Waugh novel adaptation starred Jeremy Irons and Anthony Andrews.
It was also used for the filming of the 2008 movie High Saloon. Bridgerton also used the castle to film part of Simon (Regé-Jean Page) and Daphne's (Phoebe Dynevor) fictional Clyvedon Castle.
'Bridgerton' inspired 'The Courtship'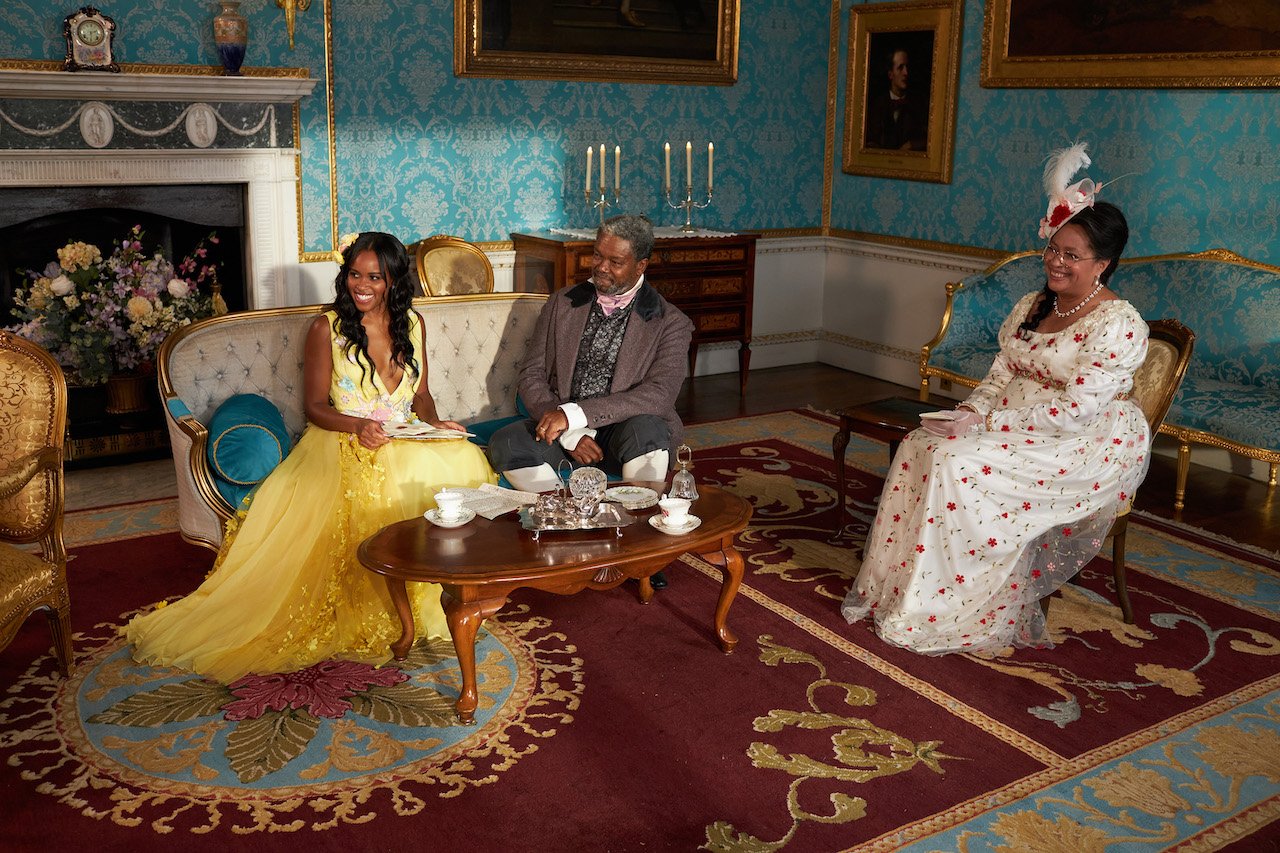 The Netflix show Bridgerton is an adaptation of Julia Quinn's novels. It takes place during the Regency era, and each book follows a member of the Bridgerton family navigating love and society.
The first season was a huge hit, given the show had a unique take on the period. Taylor Swift, Ariana Grande, Billie Eilish, and more modern artists' music was included in the show and was played by a quartet. It was an interesting mix with the colorful costumes that are fitting for the 1800s. The Courtship seems to be including that mix of modern and Regency by having the modern men write letters, learn to ballroom dance, horseback ride, and still talk about what life is like for them in the modern world to find love.