'The Craft: Legacy' Actor Describes Paranormal Experiences While Filming: 'I Felt the Need to Cry'
Audiences tend to suspend disbelief when watching horror movies or supernatural dramas.
When filming such projects, cast and crew members don't necessarily count on seeing an actual apparition or witnessing a spooky occurrence. However, tales exist about weird happenings on set, and The Craft: Legacy actor Cailee Spaeny had her own stories to tell that included an orb, open door, and an eerie feeling.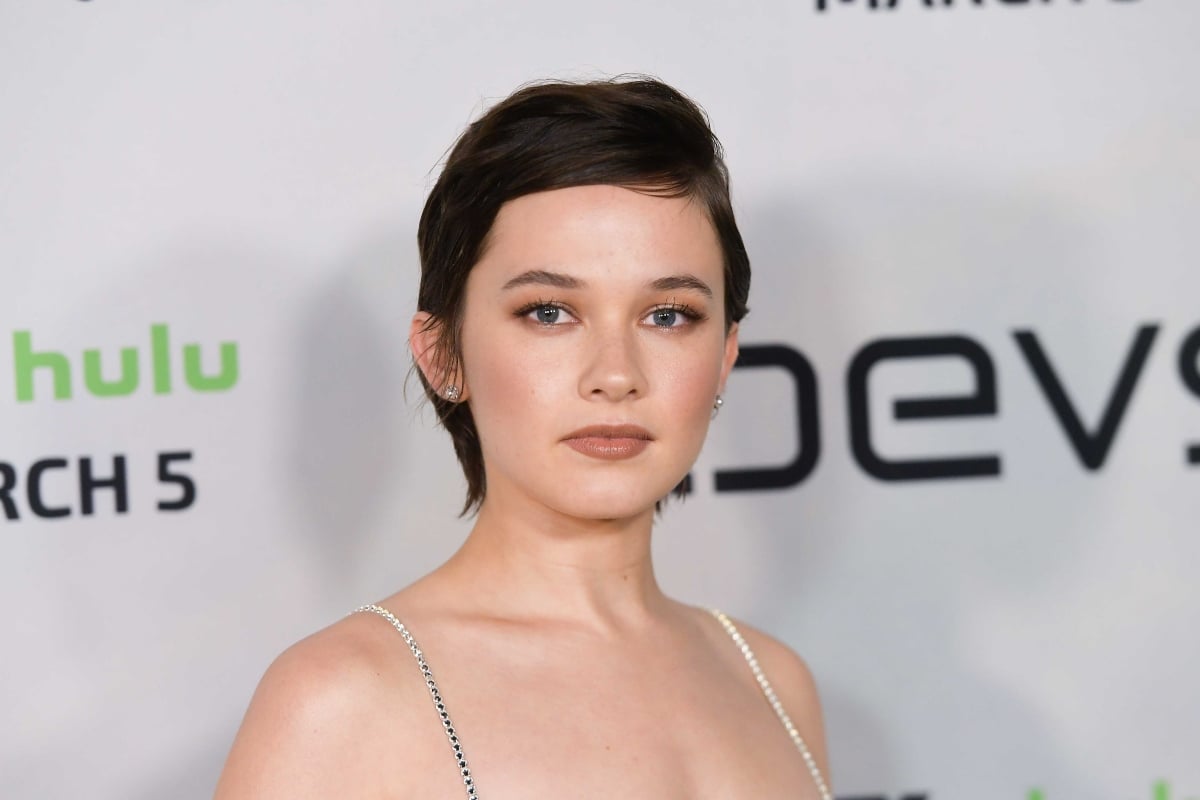 'The Craft: Legacy' revisits original witchy movie
A Blumhouse Productions creation, The Craft: Legacy is a sequel to 1996's The Craft and stars Spaeny as part of a new teenage coven of witches. Lovie Simone, Gideon Adlon, and Zoey Luna join her in casting spells to stop time and stir up trouble.
Sony Pictures dropped the trailer on Sept. 29 which showed Spaeny as Lily, the newcomer to the foursome of friends. It's clear the sequel pays homage to the original with its "light as a feather" ritual, a photo of Fairuz Balk as Nancy, and the line, "We are the weirdos, mister."
According to the film's logline, this group of girls "gets more than they bargained for as they lean into their newfound powers."
Spaeny talks about witch and orb on set of 'The Craft'
Spaeny spoke with The Hollywood Reporter about her role and shared that there was an actual witch on hand to consult with them about spells, witchcraft, and to monitor the place for spiritual activity. She wound up seeking the woman's advice after something strange happened with her phone.
One of the locations where the movie was filmed was an old house from the 1800s. According to Spaeny, it used to be a hospital where more than 700 people died. She said she used the attic for downtime during filming.
"So I left my phone up there to go do a take and when I came back and looked at my camera roll, there was this perfect symmetrical circle orb, like a purple-y blue orb," said Spaeny. "It was black all around, and there was a perfect black circle in the middle of this purple orb. I still have it."
She said their witch explained that orbs commonly show up on devices and because of its color, it was a guiding spirit. Later, Spaeny said she was in her dressing room alone and the door opened by itself.
Spaeny also felt an uncomfortable pressure on her body
The orb wasn't Spaeny's initial encounter with the paranormal on set. From the moment she arrived at the house, she was overtaken by an unusual feeling but wouldn't describe it as fear.
"I remember walking in on my first day and this weight on my chest suddenly hit me," she told THR. "And I'm really not into this kind of stuff, but I felt it right away. It wasn't scary or anything, but I felt the need to cry. I just felt like there was a lot of sadness. It was interesting because I asked all of the women on set if they felt it."
Spaeny added that it was more pronounced in certain rooms and none of the men experienced it. The witch consultant had a conversation with what turned out to be "confused" spirits who didn't understand all the new commotion in the house. She created a salt barrier around it and things calmed down.
Viewers can stream The Craft: Legacy on Amazon Prime Video on Oct. 28.