The Crazy Way a 'Shattered' Meryl Streep Met Her Husband Don Gummer
The couple's enduring love of each other and family began out of a heartbreaking time for Streep. It's a tale almost worthy of a screen adaptation.
Meryl Streep is a Hollywood icon for the ages. The 69-year-old Oscar winner has earned over 20 nominations and has continued to entertain fans on the big screen for 40 years. If that isn't accomplishment enough, Streep has also been married to her husband, Don Gummer, for 40 years too. In Hollywood, the lasting marriage can be considered just as impressive as the golden statue.
The couple's enduring love of each other and family began out of a heartbreaking time for Streep. It's a tale almost worthy of a screen adaptation itself.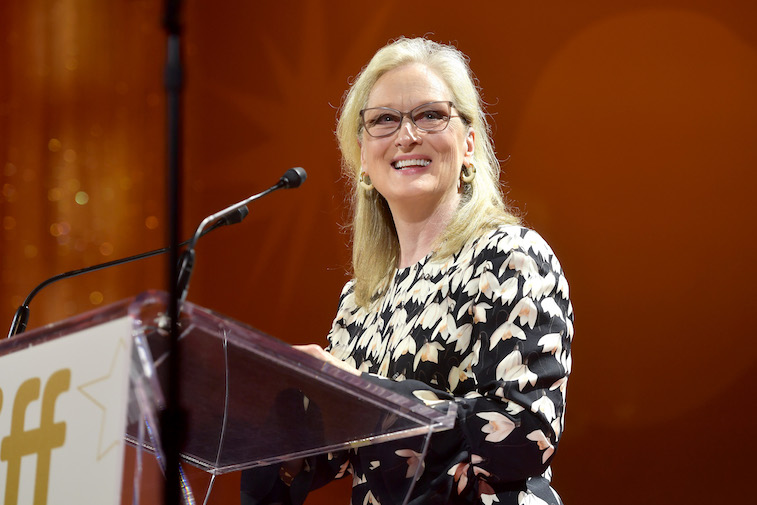 Flashback to 1976 and John Cazale
Early in Meryl Streep's career, as in 1976 early, she met John Cazale. Both earned roles and were appearing in Shakespeare's Measure for Measure. Cazale was more notable at the time, with previous roles in Godfather films as Fredo Corleone.
The sparks flew almost immediately between the two. They soon moved in together, and Cazale told Streep then, that as soon as he got his first big break, they would marry.
The darkest days for Meryl Streep
That big break came when both actors landed roles in The Deer Hunter. But the good news also came with shocking news. John Cazale was diagnosed with terminal bone cancer.
His condition was advanced and immediately serious. Meryl Streep threatened to leave the film unless the producers agreed to film Cazale's scenes first while he was well enough to do so. Streep stayed by his side through to the end, including moving into the hospital with him.
Co-star Robert de Niro commented on Streep's love and devotion as "overwhelming." Unfortunately, Cazale didn't live to see the premiere of the film and died at age 42.
Don Gummer and the whirlwind love affair
Needless to say, Meryl Streep was beyond grief-stricken. She struggled to stay in the couple's shared apartment when a friend of her brother made a kind offer. This friend was Don Gummer.
Seeing how shattered and fragile Streep was at the time of Cazale's death, he was compelled to offer his place as a refuge for her while he was traveling. What began as a gesture of kindness and empathy, soon led him to the realization that he was falling in love.
Don Gummer is a talented sculptor with no connection to the Hollywood celebrity scene. But, since the couple connected all those years ago, they have been an inseparable force of wellbeing and support for each other.
Even today, Meryl Streep affectionately steps on the red carpet with Gummer, and thanks him in her acceptance speeches. Everything she values most in their lives, "you've given me," she said to Gummer in her Academy Awards speech in 2012.
The celebrity couple and family others inspire to be
The couple may be world and red carpet-famous, but they reside far away from the Hollywood spotlight in Connecticut. They enjoy their 47-acre lake and down-to-earth family and home life.
Meryl Streep says the secret to a happy marriage is a willingness to bend and goodwill, and even to 'shut up every once in a while.' Together the loving couple has four children, two of whom are actresses. Mamie and Grace Gummer have taken to acting, while Louisa models and son, Henry, is a musician.
Together, Streep and Don Gummer have created a foundation of family, support, and real-life love.
Meryl Streep and Don Gummer have something so many Hollywood couples can only dream of having. Their love is authentic and, while born out of a heartbreaking time for Streep, has since blossomed into a marriage worth an award statue on its own.