The Crazy Way 'NCIS' Star Mark Harmon Meet His Wife, Pam Dawber
Mark Harmon is all over the news thanks to the hand he has in NCIS. The hit CBS show was Harmon's claim to fame and has been doing him well ever since he was cast as Jethro Gibbs back in 2003.
The Golden Globe-nominated star doesn't just have his professional life on lock though. Harmon also lucked out in love after landing the perfect partner in Pam Dawber back in the 80s. 
Mark Harmon and Pam Dawber were a Hollywood "it" couple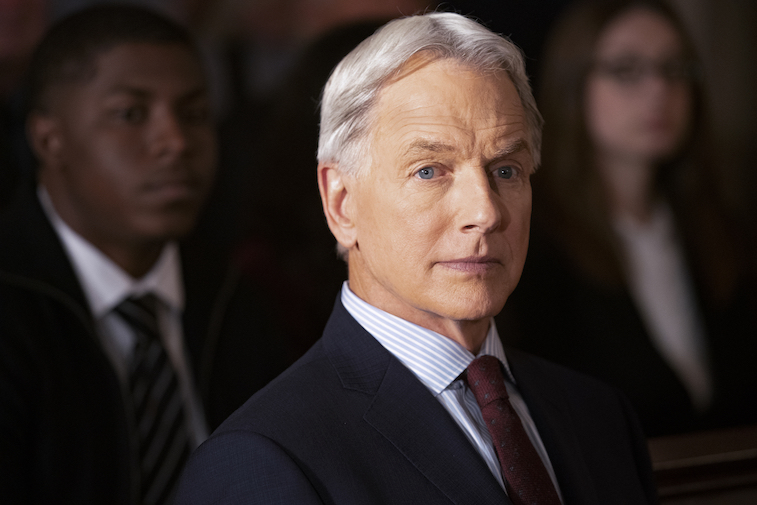 Today's Hollywood "it" couples include pairs like Jay-Z and Beyonce, Kanye West and Kim Kardashian, and Blake Shelton and Gwen Stefani. The musically inclined duos are all over headlines daily. But back in the 80s, it was NCIS's Harmon and television movie princess Dawber who ruled the roost.
When the two got together, Dawber just finished wrapping up her role on the hit television show, Mork & Mindy and Harmon was dubbed People Magazine's Sexiest Man Alive.
Despite being at the top of their game, the pair managed to keep information surrounding their romantic relationship under wraps. Without a doubt, this has had a significant impact on the longevity of their 30+ year marriage.
Harmon and Dawber shared vows in 1978
Just eight years after their first meeting, Harmon and Dawber tied the knot. During their engagement, they made it a point not to talk about their relationship. They stuck to this strict rule even after saying, "I do."
The pair was so hush-hush about their connection that Dawber had to assure the media of their intentions!
"We're not trying to keep something secret," Dawber stated, "but if you don't want it totally exploited by the press, you have to."
That's probably why the cute couple opted for a quiet wedding despite their growing fame and fortune. Harmon and Dawber had a small ceremony with only their closest friends and family in attendance.
While it's a genius plan to stay out of the tabloids, they have admitted it's their innate personalities that led to them evading the spotlight. They don't even have social media accounts and prefer to spend time together at home.
Pam Dawber quit her dreams to focus on family
When Dawber and Harmon got married, they were both active in their careers. After switching gears to the family life, Dawber decided to put her career on the back burner. This move enabled her to focus on their children, Sean and Ty, as well as Harmon.
Perhaps this is why they've lasted so long. After all, being married while having a thriving career in Hollywood is extremely hard on a relationship. Just look at how many high profile actors end up divorced.
Dawber has acting credits going all the way up to 2016 though, she's just very careful about the jobs she selects, opting for TV movies and series since cinematic releases take much more time to shoot.
So how did Mark Harmon and Pam Dawber meet?
Have you heard the name, Jay Thomas? He was an actor, comedian, and radio personality who had the pleasure of interviewing Dawber back in the day. During the interview, Thomas asked Dawber about what led to the two crossing paths. It was all thanks to a friend who thought they would make a good match.
The woman who set them up also happened to be tied to Thomas, and Dawber's ex-boyfriend was the one who set him up with his wife. That moment was pure "it's a small world" vibes for sure.
How did Harmon know with Dawber's friend? The two starred in a play together, an innocent enough occurrence that would result in one of the longest-running relationships in Hollywood.
Dawber was even dating someone when her friend made the suggestion! Luckily three months down the line when Dawber was single, so was Harmon. Despite considering dropping dating actors for good, Dawber gave Harmon a chance and the rest is history!