The Creator of 'Boardwalk Empire' Terence Winter Reveals What Made Him Want to Do the Series
Boardwalk Empire may be over, but that hasn't stopped fans from eagerly rewatching the five incredible seasons. The series follows the corrupt and powerful Nucky Thompson, played by Steve Buscemi, as he navigates the world of politics. He's a gangster that is only interested in looking out for himself, but he gets what's coming to him in the end.
Nucky makes it big in Atlantic City
Nucky makes his money in Atlantic City where people "pay him for the privilege" to live there. When the series begins, viewers meet Nucky as the treasurer of Atlantic City. He's making money off of prohibition and stepping on anyone he needs to in order to get to where he wants to go. He makes powerful allies and enemies, and sometimes it's hard for him to tell the difference between them.
The creator of the series, Terence Winter, reveals what made him want to do the series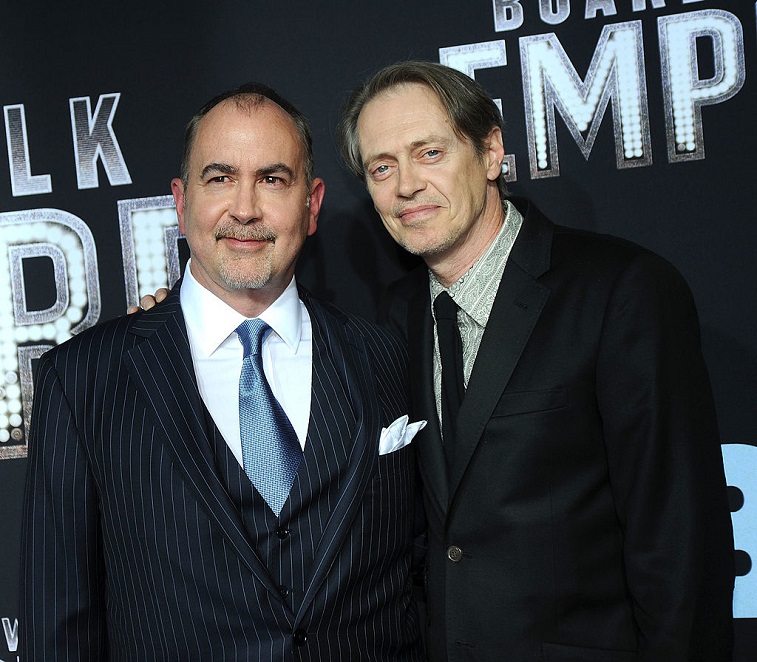 The creator of Boardwalk Empire, Terence Winter, spoke with The Playlist about the series. He revealed what really brought him to the show and it has a lot to do with Martin Scorsese. He was also given a book on the history of Atlantic City.
"One sentence, 'Martin Scorsese is attached to this,'" Winter said. "They handed me the book and said, 'Why don't you read this and see if there's something there,' and I said, 'I don't even have to read the book, I'm interested. I want to do this.' That was pretty much it."
The book was about the history of Atlantic City
RELATED: Steve Buscemi Misses 'Boardwalk Empire' Just Like the Rest of Us
Winter says the book he was given was "essentially a history of Atlantic City." It detailed its rise and how it came to be. Of course, it mentions Nucky Johnson, who was then "fictionalized" as the corrupt Nucky Thompson in the hit series.
"I mean the book was essentially a history of Atlantic City, and they said, 'Why don't you look at it and see if there's a TV series in there somewhere,'" Winter continued. "And I landed on the prohibition years and this guy Nucky Johnson and we fictionalized it as Nucky Thompson, of course. But really, you know the idea that I would get to work with Martin Scorsese was the big carrot for me. I'd been in the gangster genre for a while, this was the way to do it in a fresh way and then to do it with him was just irresistible."
How does 'Boardwalk Empire' end?
Nucky Thompson meets his end at the hands of Tommy Darmody, the son of Nucky's old protégé, Jimmy Darmody (Michael Pitt). He walks up to him and shoots him on the Atlantic City Boardwalk. Winter told Deadline that Nucky is "his own undoing."
"This ending was so much more personal and more satisfying, Nucky is the cause of his own undoing, it's an act of betrayal come full circle," Winter said.
Nucky Thompson's end was dramatic, but also the "better choice" according to Winter. "There's the true to life version of Nucky's end where he went off into the sunset and into obscurity, but our Nucky isn't Nucky Johnson, and this ending felt like the more dramatic choice, the better choice in wrapping up his life."
Fans still can't get enough of Boardwalk Empire years after its conclusion.