'The Crowded Room': Unpacking True Crime Story Behind Tom Holland Billy Milligan Inspired Character
Fans of true crime will have another riveting series to look foward to in 2022. Tom Holland will star in Apple TV+'s The Crowded Room as Danny Sullivan, loosely based on real-life Billy Milligan. The series is also based on Daniel Keyes' biography The Minds of Billy Milligan. Behind the series is a complex case as Milligan robbed, sexually assaulted, and kidnapped victims in 1977. The real kicker? Milligan claimed his alternate personalities committed the crimes.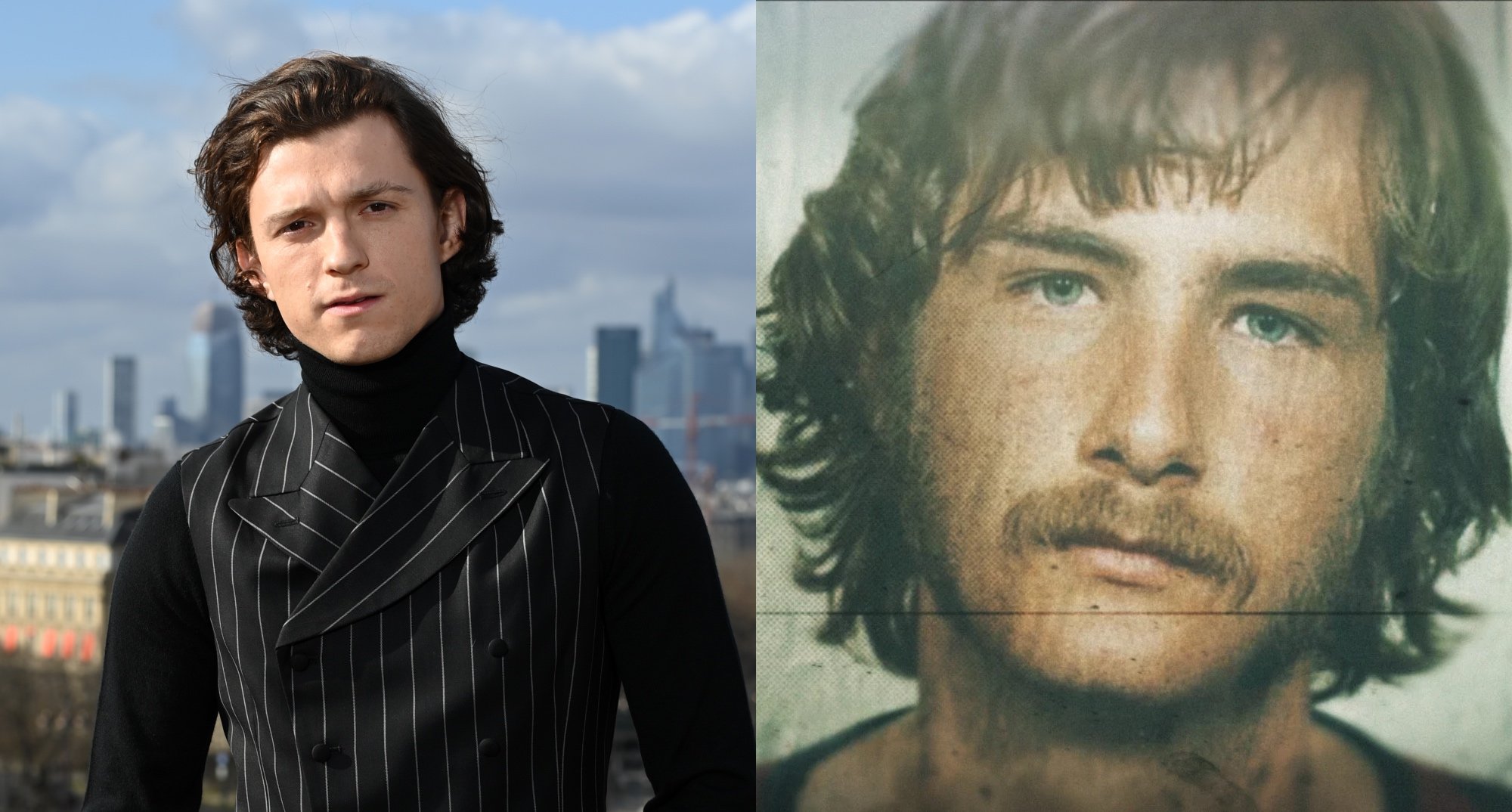 Billy Milligan had a dark childhood leading to his mental health problems
The story of Billy will be familiar to fans as Netflix developed and premiered a four-part documentary series titled Monsters Inside: The 24 Faces of Billy Milligan. Apple TV+'s The Crowded Room will give Milligan's story a fresh interpretation of the true-crime story. To understand Milligan, fans must learn about his childhood.
On February 14, 1955, Milligan was born to Dorothy Pauline Sands and Johnny Morrison. Morrison was an alcoholic and diagnosed with depression. The novel states he killed himself on January 17, 1959, with carbon monoxide. Milligan's mother then remarried, divorced again, and married Chalmer Milligan.
The docuseries and Esquire explain Milligan was abused as a child by his step-father, Chalmer Milligan. The traumatic events pushed Milligan's psyche to develop 10 different personalities, later up to 24.
Certain reports claim Milligan might have developed his dissociative identity disorder much earlier, maybe at the age of five. In the 70s, Milligan would commit many crimes. His trial led him to be the first to be found not guilty because of his dissociative identity disorder.
Billy Milligan committed robbery and sexual assault
RELATED: 'The Raincoat Killer: Chasing a Predator in Korea': Who Were Yoo Young-Chul's Victims?
Fans can only assume The Crowded Room will chronicle Milligan's crimes. Milligan was institutionalized in 1975 for sexual assault and armed robbery but was set free on parole two years later. In 1977 is when Milligan's true crime story takes a drastic turn. He was arrested for sexually assaulting three women near an Ohio campus in October of that year.
Milligan's story becomes complex leading up to his trial and after. Undergoing psychological exams, Milligan was first diagnosed with schizophrenia. Another psychologist later diagnosed him with dissociative identity disorder.
The examinations led Milligan's public defenders to plead the insanity defense. The judge agreed and sent him to a mental institution. While jumping from hospital to hospital, medical professions rooted out Milligan's separate personalities.
Milligan originally spoke of 10 personalities but later revealed many more called "The Undesirables." The first 10 included Englishmen Arthur, Allen, an escape artist named Tommy, a Yugoslav communist named Ragen, and Adalana. Milligan claims Ragen was responsible for the robberies, while Adalana was the one who committed the sexual assaults.
'The Crowded Room' will likely explore Billy Milligan's trial
RELATED: 'The Raincoat Killer: Chasing a Predator in Korea': Who Is Yoo Young-Chul?
The Netflix docuseries and novel fleshed out the outcome of his trial. Esquire explains, "Milligan's trial was the first in which a defendant was found not guilty by reason of insanity on the basis of multiple personality disorder, which today is called dissociative identity disorder."
Due to his dissociative identity disorder, Milligan never saw a rough verdict. After eight years of exams and mental hospitals, he escaped the Central Ohio Psychiatric Hospital on July 4, 1986. During that time, he acquired a fake ID and went by Christopher Carr.
Milligan became an interest to local authorities when his roommate went missing. It is only speculation that Milligan murdered his roommate. Authorities never proved it and took Milligan back to Ohio. A psychologist said he was not a threat. After spending time in Los Angeles and Las Vegas, he returned to Ohio and died of cancer in 2014.
RELATED: 'The Raincoat Killer: Chasing a Predator in Korea': Plus 4 Other Netflix Crime Series