'The Crown': Emma Corrin Had a 'Panic Attack' While Filming an Elaborate Princess Diana Scene
The Crown Season 4 has been streaming for a month and details are still emerging about the latest episodes of the Netflix original series. The much-anticipated season marks Princess Diana's introduction with Emma Corrin portraying the royal in her younger years. The 25-year-old actor admits she had a particularly stressful 48 hours filming the show that resulted in a "panic attack."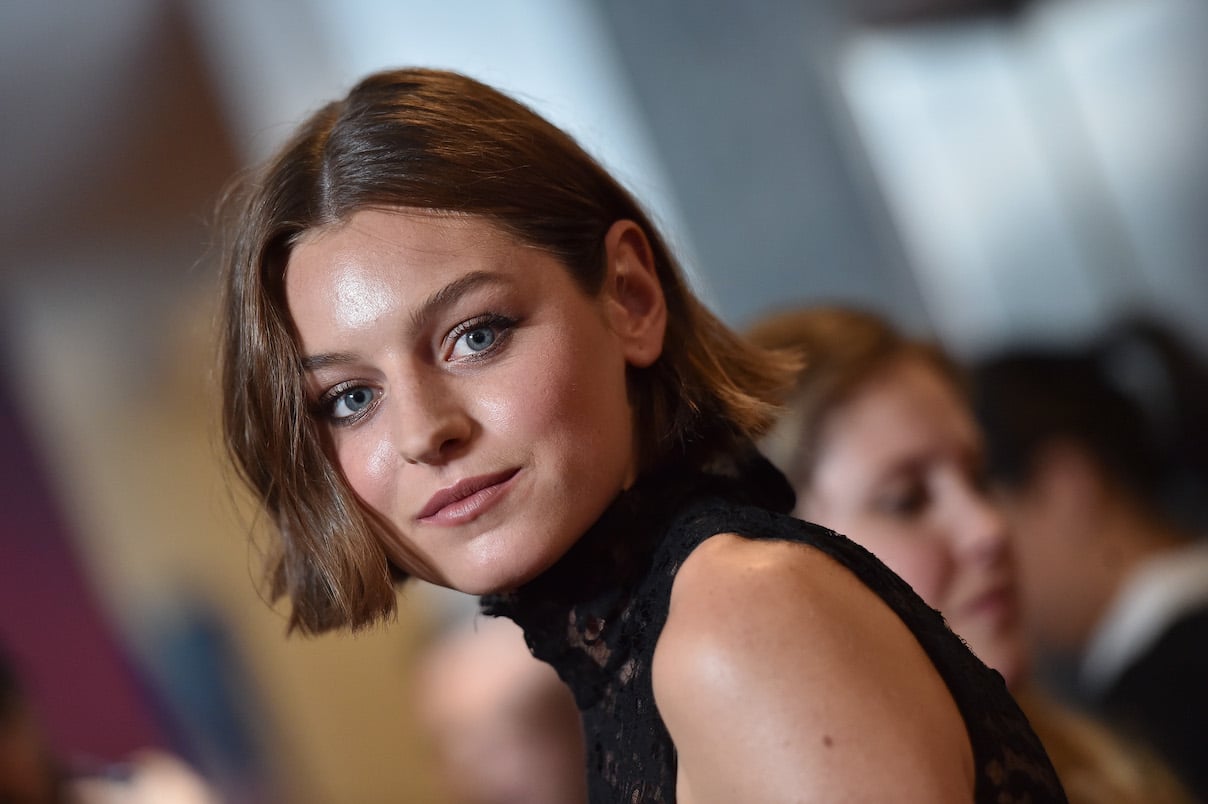 Emma Corrin felt pressure playing Princess Diana on 'The Crown'
Getting cast as Diana marked an exciting and also terrifying moment for Corrin. An actor with a few credits to her name, playing the People's Princess on The Crown is her breakout role.
Initially, Corrin felt immense pressure. She told Glass Magazine she had to block out her own doubts and other people's expectations and simply focus on the role. 
"I needed to shut off all the noise that was saying, 'This is huge. It's her, how are you going to do this? What will people think?'" she said.
Corrin continued, saying from an actor's point of view, it wasn't the best situation to be in. "It was terrifying and it's not conducive to good work," she admitted. 
RELATED: 'The Crown' Star Erin Doherty Admits She Struggled To 'Let Go' of Princess Anne Role: 'as an Actor, I Had No Purpose'
In preparation for the role, the actor read biographies on Diana and worked with a voice coach as well as a movement coach. All of the training paid off because Corrin's received positive reviews for her performance.  
The actor had a 'panic attack' filming 'Phantom of the Opera' scene
At one point during The Crown Season 4, Diana gives Prince Charles (Josh O'Connor) a rather unusual anniversary gift. She gives him a VHS tape of her performing the Phantom of the Opera's "All I Ask of You" on the actual set.
Corrin filmed the scene and the "Uptown Girl" ballet number in 48 hours on a Thursday and Friday.
"It was very overwhelming," Corrin told Vanity Fair HWD. "I had a huge panic attack in the middle of the filming 'All I Ask of You' because I was knackered. Filming any kind of performance sequence means you have to do it a thousand times. And there were also a lot of people around."
She did take after take with the added pressure of having a theater full of people, the Phantom of the Opera cast, and an orchestra.
"The real conductor is obviously very used to doing it his way. He'd been conducting it for years. And I had learned it a different way," Corrin explained. "So I started singing, and it was awful, because we basically were doing two different things."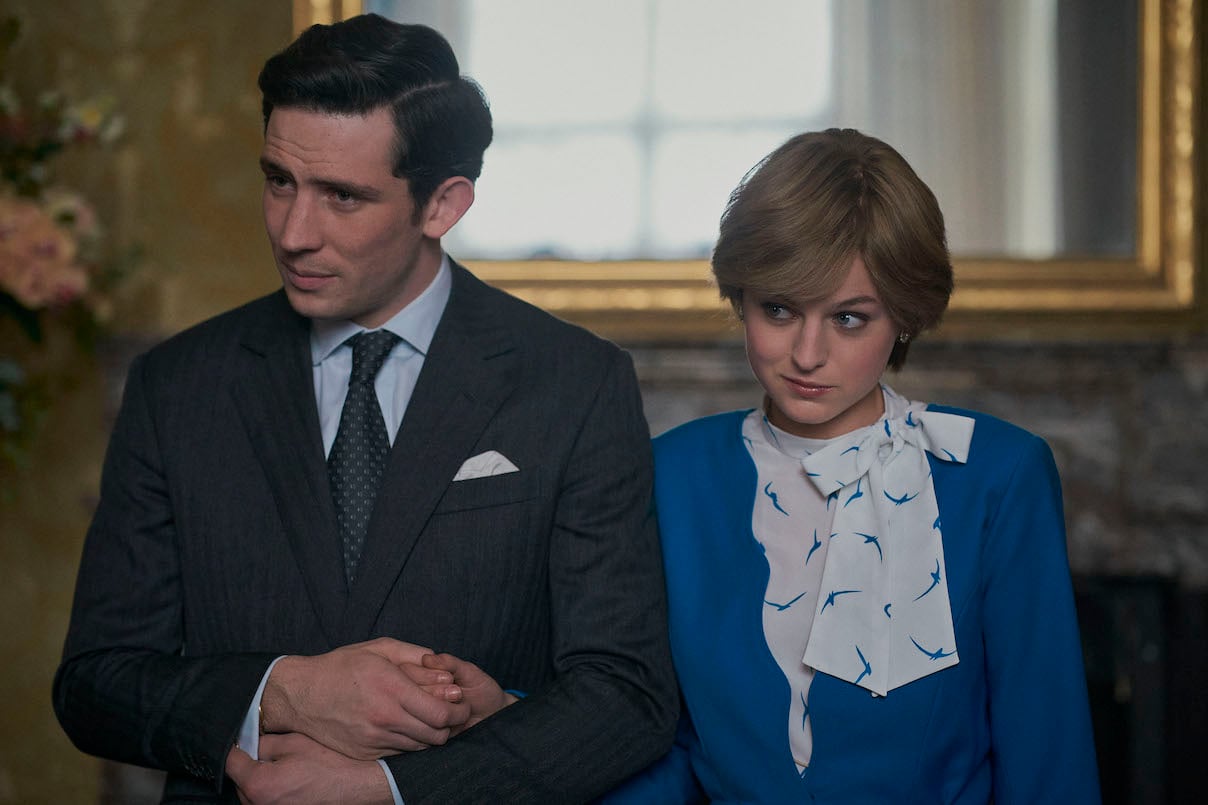 RELATED: 'The Crown': Claire Foy Reveals Her Favorite Episode
She continued, saying, "I remember everyone thinking, Oh no, because either I was going to have to try and learn a whole different version of timing and of everything, or he was going to have to bend his way. And it was fine. It was just terrifying. I was so worried about doing it badly."
Elizabeth Debicki will play Princess Diana next
Corrin's time as Diana is over. After portraying her in the '80s and early '90s a new actor will take over as an older version of Diana per the show's tradition. Elizabeth Debicki is set to portray Diana in the final years of her life which will play out in The Crown's fifth and sixth seasons.
Watch The Crown Seasons 1 – 4 on Netflix.
RELATED: 'The Crown': Why Olivia Colman's Eyes Aren't Blue Like Queen Elizabeth II's