'The Crown': Emma Corrin Says Princess Diana Had a Horrible Sense of Style When She Was Young
Actor Emma Corrin has a lot to live up to. When she was cast as Princess Diana on Season 4 of Netflix's The Crown, she knew the whole world would be watching her bring one of the most iconic women to ever live to life. However. The Crown's creator Peter Morgan knew he had found his Princess of Wales after an extensive search.
"Emma is a brilliant talent who immediately captivated us when she came in for the part of Diana Spencer," he told Variety. "As well as having the innocence and beauty of a young Diana, she also has, in abundance, the range and complexity to portray an extraordinary woman who went from an anonymous teenager to becoming the most iconic woman of her generation."
As Corrin has stepped into the late princess's shoes, she has uncovered a lot about the royal, including her questionable sense of style in her early years.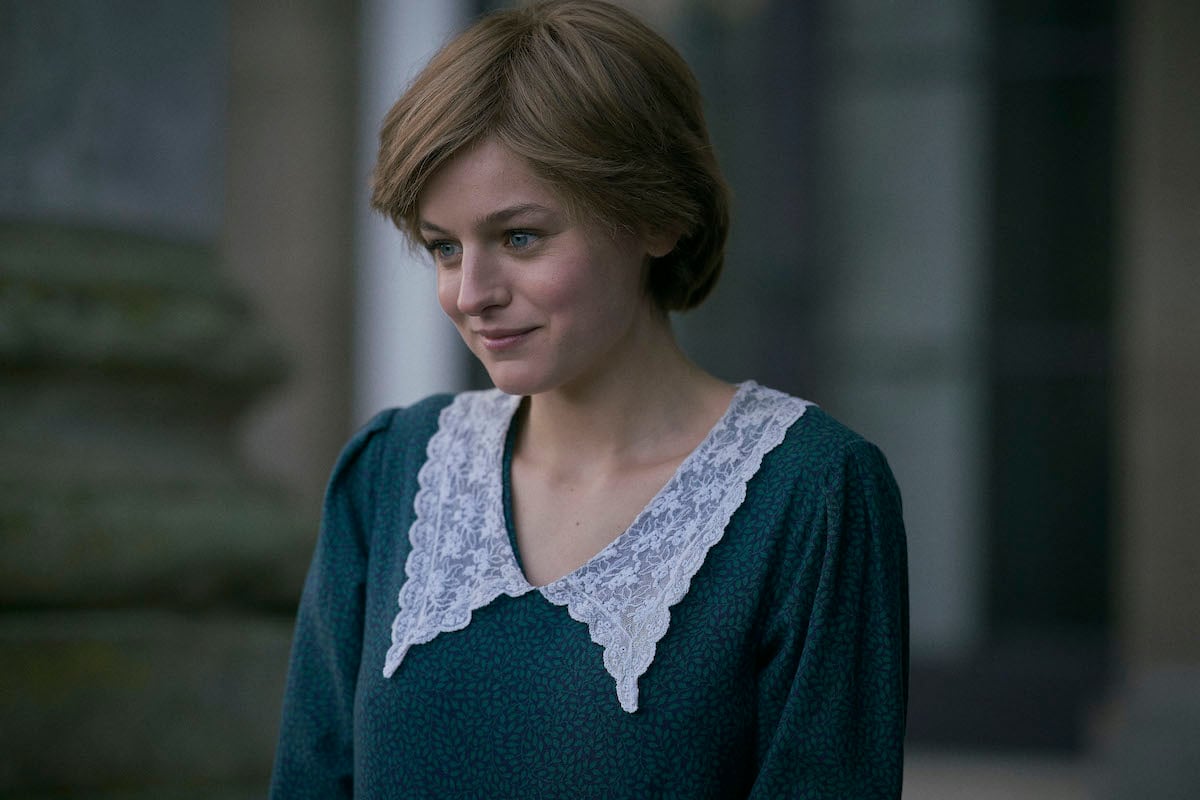 'The Crown' Season 4 will introduce Princess Diana
Season 4 of the critically acclaimed drama series is slated to begin on Netflix on Nov. 15. This season will branch out from Queen Elizabeth III and into other members of the royal family.
The series will chronicle the late '70s and into the '80s. Fans will see Prince Charles (Josh O'Connor) entering the third decade of his life with Queen Elizabeth (Olivia Colman) and the rest of the royal family preoccupied with finding him a suitable bride in order to secure the line of succession. Netflix wrote in a press release,
While Charles' romance with a young Lady Diana Spencer (Emma Corrin) provides a much-needed fairytale to unite the British people, behind closed doors, the Royal family is becoming increasingly divided.
Emma Corrin wore a replica of Princess Diana's wedding dress
Corrin was incredibly honored to take on the role of the vivacious princess. When she earned the part she wrote on Instagram,
I have been glued to the show and to think I'm now joining this incredibly talented acting family is surreal. Princess Diana was an icon and her effect on the world remains profound and inspiring. To explore her through Peter Morgan's writing is the most exceptional opportunity and I will strive to do her justice.
However, there have been some tough shooting days. Corrin revealed that it took 10 people to help her get into a replica of the princess's massive wedding gown. "The Emanuels, who designed the original, gave us the patterns, and then it was made for me," she told British Vogue. "We were filming the scene when you first see her in the wedding dress – I think it was Lancaster House in London – and I had a team of about 10 people helping me put it on, because it's massive. I walked out and everyone went completely silent. More than anything else I wear in the series, it's so… it's her."
Emma Corrin says Princess Diana had a horrible sense of style when she was younger
Though wearing the princess's wedding dress was an experience, Corrin says some of Princess Diana's other style choices were questionable. "I loved young Diana," she told Entertainment Weekly "You can't understand old Diana — older Diana — properly without understanding a 19-year-old living with her flatmates, going on her first date with Charles. You need to understand the trajectory that she underwent. But her style was awful." She continued,
That second time she meets Charles when she's in those yellow dungarees, I just wanted to cry. I was like, are you joking? Awful. And those sweater vests. It really shows that fashion is something that grows with you.