'The Crown': Emma Corrin Recalls Her 'Very Strange' Audition Process for the Role of Princess Diana
Season 4 of The Crown is finally here, and fans are getting their first dose of Emma Corrin as Princess Diana. The role is undoubtedly one of the most compelling of the series. And it seems like Corrin had to go through a pretty complicated and strange audition process to get the larger-than-life role.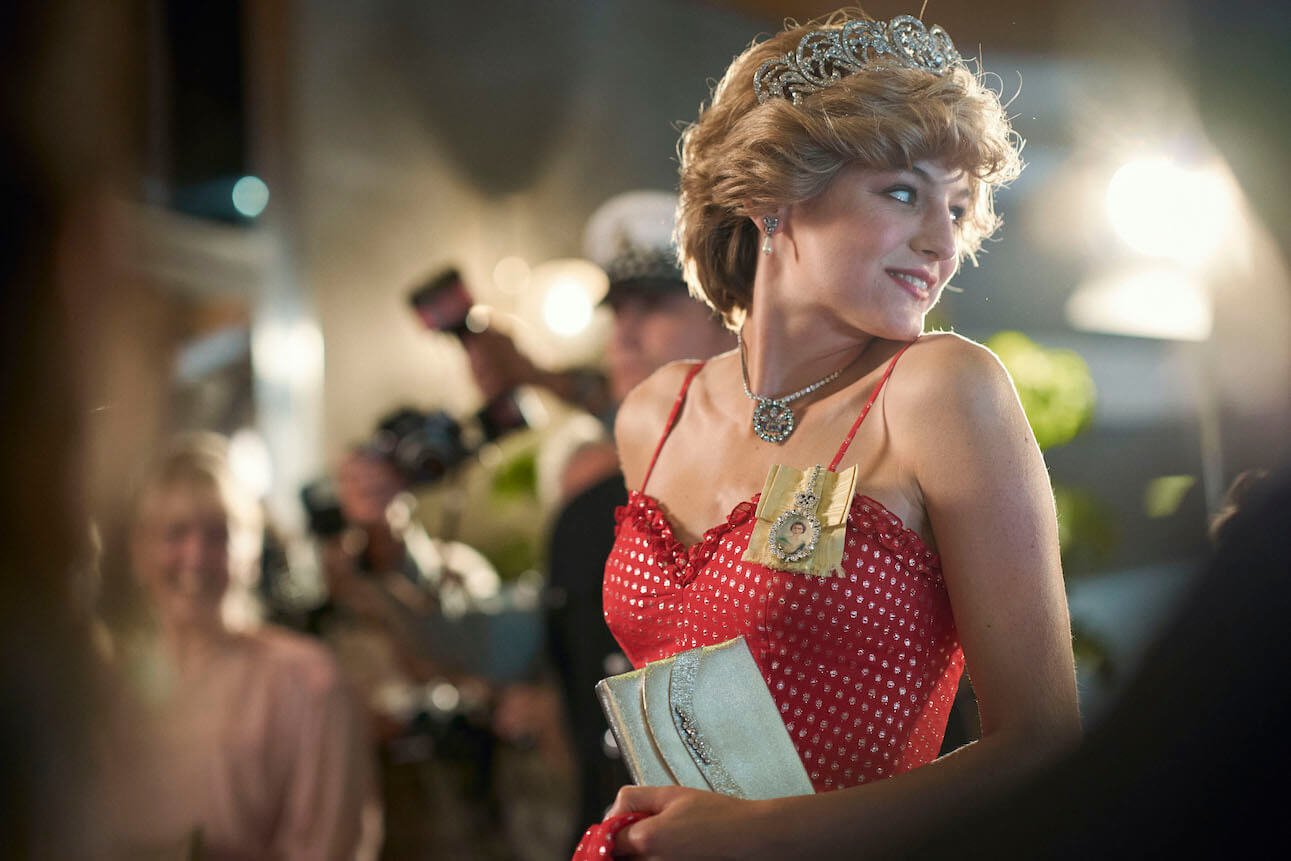 Emma Corrin's role in 'The Crown' was announced in 2019
As Queen Elizabeth's timeline continues on The Crown, the cast has seen a significant reshuffle. In 2019, showrunners announced that Olivia Colman would take over Claire Foy's role as the Queen, and Helena Bonham Carter would replace Vanessa Kirby as Princess Margaret. They also announced that Tobias Menzies and Gillian Anderson would join the cast as Prince Philip and Margaret Thatcher.
But the Princess of Wales remained one of the most anticipated characters for the new season. And in April 2019, showrunner Peter Morgan revealed he had found his Diana.
"Emma is a brilliant talent who immediately captivated us when she came in for the part of Diana Spencer," he said in a statement, as reported by The Hollywood Reporter.  "As well as having the innocence and beauty of a young Diana, she also has, in abundance, the range and complexity to portray an extraordinary woman who went from anonymous teenager to becoming the most iconic woman of her generation."
She was thrilled to land the part
When Corrin's role was announced, she took to social media to share her excitement. As a relative newcomer in the industry, she noted landing the iconic role was an honor.
"I have been glued to the show and to think I'm now joining this incredibly talented acting family is surreal," she wrote in an Instagram post. "Princess Diana was an icon and her effect on the world remains profound and inspiring. To explore her through Peter Morgan's writing is the most exceptional opportunity, and I will strive to do her justice!"
But Emma Corrin's audition process for 'The Crown' wasn't typical
In a recent interview with Collider, Corrin revealed how complicated her audition process was. She said that in August 2018, she was hired to read for Diana during other actor's chemistry auditions. 
"And so I went in and I was paid and obviously, it wasn't an audition for me," Corrin explained. "I was just helping out, but it weirdly turned into an audition, because they started putting me on camera and they were obviously enjoying what I was doing. And it was quite strange."
After feeling some enthusiasm from the show's directors, Corrin wondered if they were considering her for the role. But when she asked her agent, she was told that was "ridiculous."
Then after a few months went by, Corrin started hearing murmurings. The show wanted to know when she would be available. And then at a cast welcome dinner, a director accidentally spilled the beans and congratulated her on the new job. 
"And I was like, 'What?'" Corrin recalled. "And he was like, 'Sh*t. No, don't worry about it.' It was very strange and it was a lot of that thing where I was like, 'Am I being not told something?' But obviously, there's nothing I could do."
The actor noted that she went in for a few auditions and chemistry reads after that. And during one of the final auditions, she was officially offered the role. 
"And then they offered me the part in the room, which was very special," Corrin added. "I have no memory of it, because I think I blacked out from shock — So very strange process. In retrospect, obviously worked out very well. At the time, it was very, very stressful."
Season 3 of The Crown is currently streaming on Netflix.