'The Crown': The Real Queen Gave This Season 5 Actor Knighthood
Season 5 of The Crown is getting a new cast. One of the new actors was honored with knighthood. This is who Queen Elizabeth II honored and other actors who were also recognized by her.
Who is in 'The Crown' Season 5?
The cast of The Crown is changing once again to reflect time has passed. Season 5 will take place after 1990. 
Season 5 will show Imelda Staunton as Queen Elizabeth II, Jonathan Pryce as Prince Philip, Elizabeth Debicki as Princess Diana, Dominic West as Prince Charles, Khalid Abdalla as Dodi Fayed, and Lesley Manville as Princess Margaret.
The season will follow Diana and Charles' divorce after their tumultuous marriage last season. Multiple actors already have impressive resumes. The real queen honored one of them for it.
The real queen gave this season 5 actor knighthood
Pryce will be playing Prince Philip in seasons 5 and 6. Last season, Prince Philip made it clear that he wanted Princess Diana and Prince Charles to stay married. Fans will be seeing how he deals with their divorce next season.
The actor previously played High Sparrow in Game of Thrones. He was also in Slow Horses, Tales from the Loop, Taboo, Wolf Hall, and more. Pryce has also been in many movies including The Wife.
He was honored with knighthood for services to drama and charity in 2021. "That the UK continues to honour those that work in the arts acknowledges the great contribution artists make to the way we live our lives," Pryce said according to Independent. "After almost 50 years as an actor I am proud to think that the work and ideals that I have shared with my friends and colleagues is being honoured in this way."
The royal family honored him after Netflix already announced he'll be playing the duke. So the Netflix show must not be that offensive to the royal family.
Jonathan Pryce isn't the only actor from the show who has been honored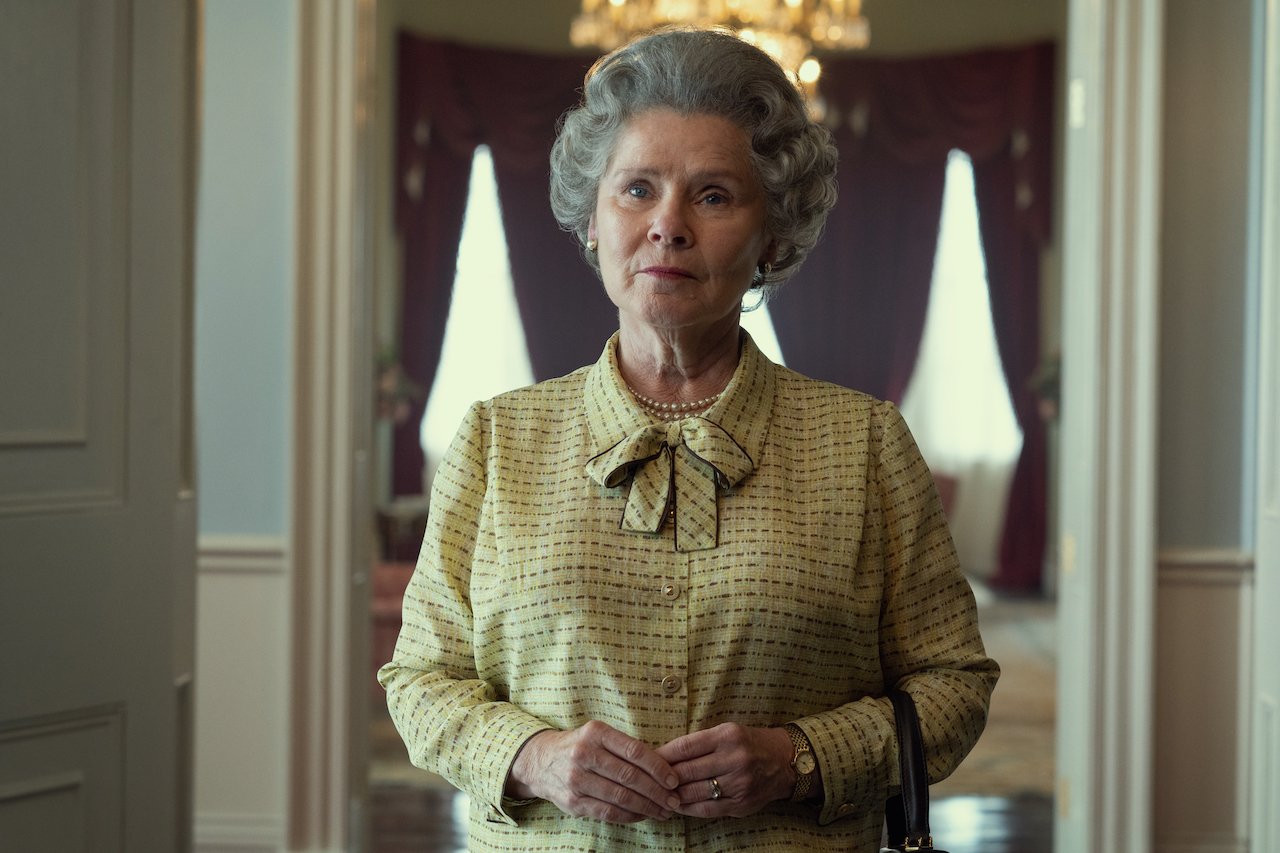 This isn't the first actor in the cast, who has interacted with royalty. Helena Bonham Carter played the queen's sister, Princess Margaret in seasons 3 and 4. 
In 2012, Queen Elizabeth II made her Commander of the British Empire (CBE). The actor dedicated the CBE to her late father, according to CBS. Bonham Carter already played King George VI's wife in The King's Speech by this time.
The royal family gave the same honor to Olivia Colman, who played the queen in The Crown for two seasons. This happened in 2019 before her first season as the royal was released. It's not that surprising that The Crown includes multiple actors who have been recognized by the royal family. The show tends to cast British actors and many who already have taken on iconic roles.