'The Crown' Season 6: How Old Will Prince William and Prince Harry Be in the Last Season?
It'll be a sad day for many fans of The Crown when it ends. The last season will be season 6, and there is a good chance Prince William and Prince Harry will play a part in it. But how old will they be in the Netflix show in the sixth season?
'The Crown' Season 4 showed Prince Charles and Princess Diana
Season 4 was released in 2020. It showed Queen Elizabeth II (Olivia Colman) working with the new prime minister, Margaret Thatcher (Gillian Anderson). We also see Prince Charles's (Josh O'Connor) and Princess Diana's (Emma Corrin) marriage. 
The whole season shows the expectations placed on the newly married woman and how she struggled with them. The season ended before they officially divorce, leaving a big chunk of their lives for the next season.
Prince William and Prince Harry are seen in very few seasons. This is because they were very young, and the story mostly focused on their parents.
Peter Morgan said 'The Crown' might end after season 5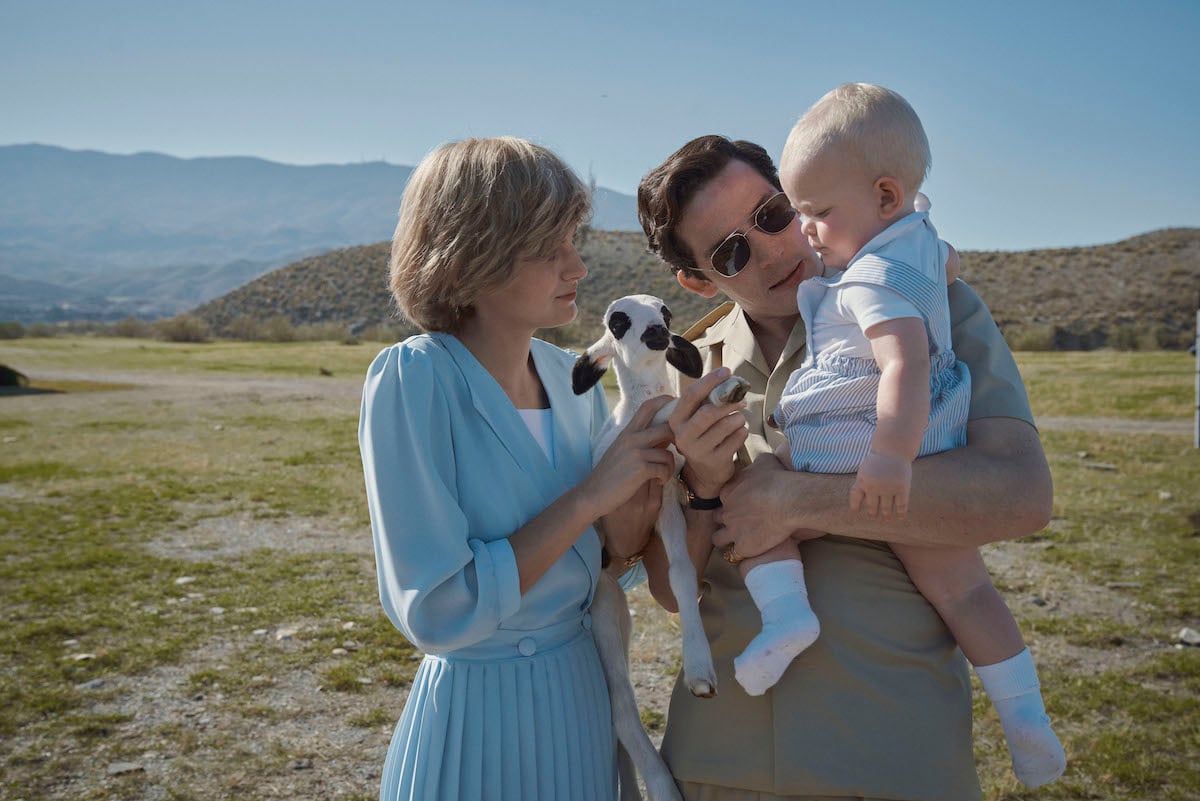 The plan was to go to six seasons. But showrunner Peter Morgan revealed to The Hollywood Reporter that the plan might change.
"At the outset I had imagined The Crown running for six seasons but now that we have begun work on the stories for season five it has become clear to me that this is the perfect time and place to stop," he said. "I'm grateful to Netflix and Sony for supporting me in this decision."
Netflix VP, original content Cindy Holland also gave a statement. "It's a stunning example of award-winning entertainment, created in the U.K. and loved by millions of fans around the world," she said. "I fully support Peter Morgan's creative decision and am excited to see how he, Imelda Staunton, and the cast and crew of season five bring this landmark series to a fitting and spectacular end."
How old will Prince William and Prince Harry be in season 6?
Some fans were worried Morgan's comments meant they'll get one less season of the show. But Morgan later changed his mind again.
"As we started to discuss the storylines for Series 5, it soon became clear that in order to do justice to the richness and complexity of the story, we should go back to the original plan and do six seasons," he said, according to Deadline. 
He then said, "To be clear, Series 6 will not bring us any closer to present-day — it will simply enable us to cover the same period in greater detail."
Season 6 will reportedly end in the early 2000s. Prince William was 18 by the time of 2000, and Prince Harry was 16. This means audiences will probably see or hear about William going through university and more. There has yet to be an announcement on who will be cast in those roles.