'The Crown' Star Gillian Anderson Says This Margaret Thatcher Gesture Reveals How She Really Felt About Queen Elizabeth
The Crown has caught up to Queen Elizabeth II (Olivia Colman) in the '80s. Season 4 of Netflix's royal drama features Gillian Anderson as Prime Minister Margaret Thatcher, who history suggests had a fraught relationship with the queen. Anderson says she recreated some of Thatcher's revealing behaviors.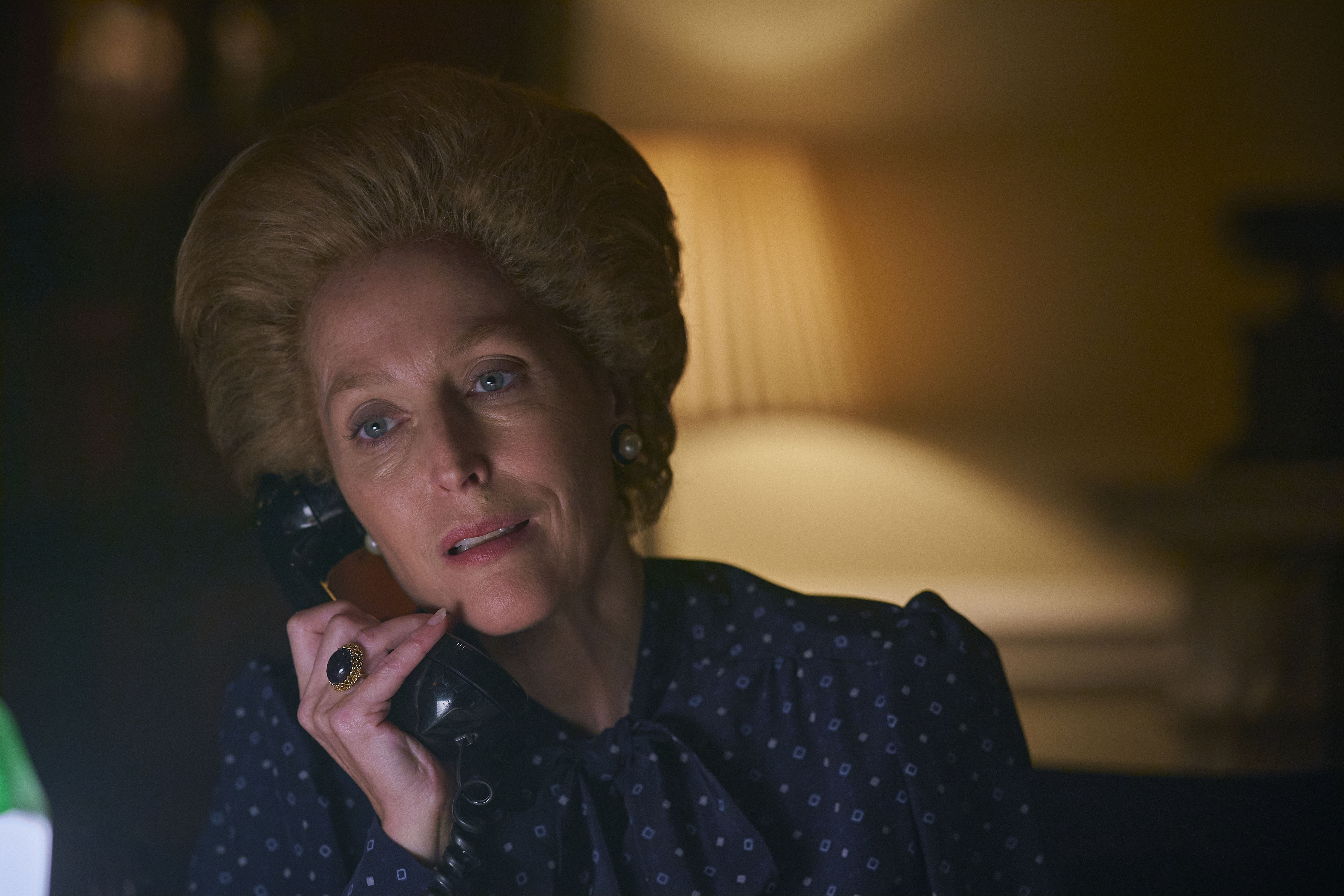 Anderson was a guest on Fresh Air on Nov. 16 discussing her role on The Crown. The actor told host Terry Gross about her research on Thatcher and decisions she made about her performance. 
'The Crown' has a history of awkward prime ministers before Margaret Thatcher
Season 1 of The Crown began early in Elizabeth's life. As she has grown in her role as queen of the United Kingdom, previous prime ministers struggled in their interactions.
"We see during different seasons of The Crown the prime ministers being educated about how to behave, how to enter, how you don't turn your back on the queen, you don't speak first, you wait to be spoken to, you don't ask questions," Anderson told Gross. "All of that is very different from how the rest of us live."
Gillian Anderson said Queen Elizabeth and Margaret Thatcher had some things in common
Anderson portrayed the awkwardness with which Thatcher approached royal customs.
"So what we mostly see is her initial awkwardness and trying to figure out how the best way to sit is and how to read each other and get a sense of what their similarities are," Anderson said.
Those similarities were key to Anderson understanding the dynamic on The Crown.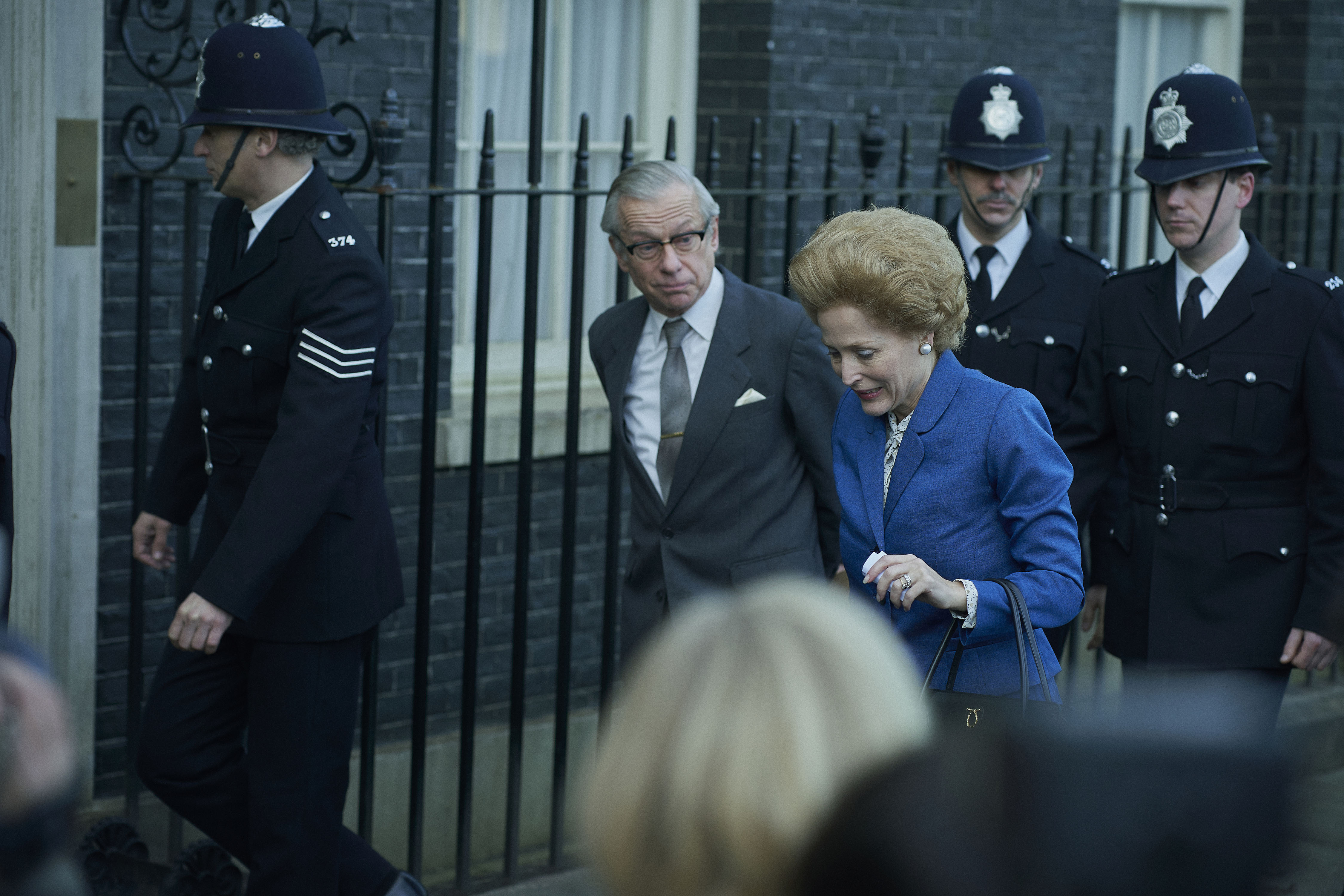 "There are a huge amount of differences but there are also some very stark similarities," Anderson continued. "Their Christianity and their age and the fact that they're mothers and their work ethic. So it's a very interesting, sometimes, copacetic, sometimes combative power play that happens between these two women during the course of the series."
Gillian Anderson says Margaret Thatcher's curtsy tells you everything you need to know
Anderson explained more about how Thatcher's awkwardness manifested itself when she came face to face with the royals.
"Thatcher grew up as a monarchist and she had almost a mystical reverence for the monarchy," Anderson explained. "But at the same time, she was anxious. She was nervous and obsequious. There was a rigidity to the way that she behaved."
There is actual historical record of Margaret Thatcher's curtsy to the queen. Anderson performs that curtsy on The Crown.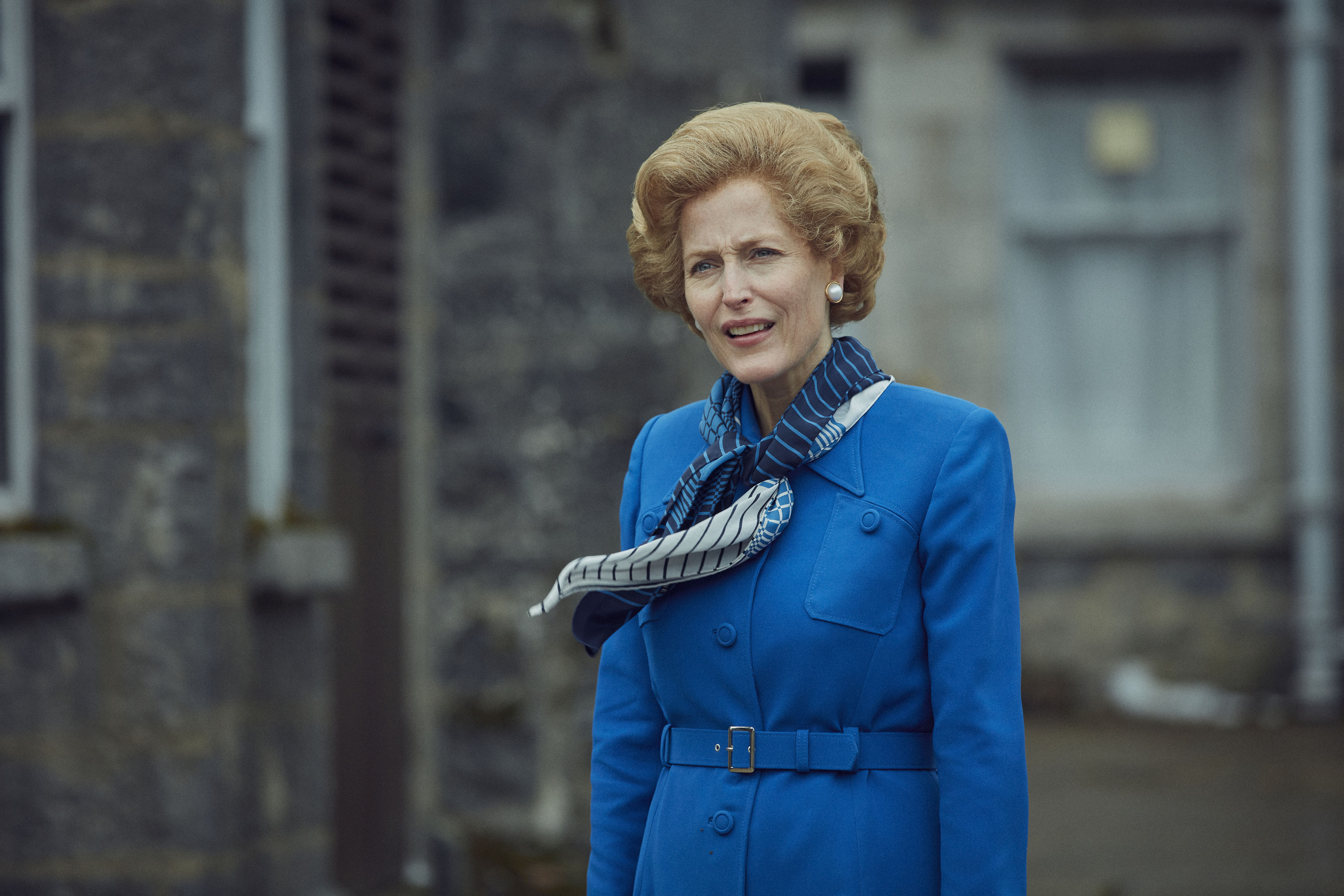 "You kind of see all of that in the depth of her curtsy which was infamously very, very, very deep," Anderson said. "So on the one hand, it points to the degree of her reverence and on the other hand, there's an element of kind of awkward silliness and not quite understanding what the right way to curtsy is, almost as if she's trying too hard. So that's interesting."