'The Crown': Who Played Prince Philip in Seasons 3 and 4?
The Crown switches actors every two seasons to follow the timeline of the British royal family. So the actor who first played Prince Philip was replaced for seasons 3 and 4. This is who was the second person to play the role and what he had to say about Prince Philip's real relationship with Princess Diana.
Prince Philip at the beginning of 'The Crown'
The first two seasons of The Crown show a younger Prince Philip played by Matt Smith. He struggled with finding his place in the royal family after he got married to Queen Elizabeth II (Claire Foy).
The second season shows the marriage struggling due to him having affairs. The groundwork laid in that season led to a very different kind of marriage for the next two seasons.
Who played Prince Philip in seasons 3 and 4 of 'The Crown'?
Tobias Menzies plays the more mature Prince Philip for seasons 3 and 4. Those seasons showed the queen and prince being loving and joking with each other.
Menzies is from London, and his first recurring television role was Frank Gallagher on Casualty from 1998 to 2000. He later played Marcus Junius Brutus in Rome from 2005 to 2007. The British actor has mostly acted in British shows. However, he was Geoffrey Dromgoole in the mini-series, The Night Manager.
His most famous role besides Prince Philip is in Outlander. Menzies played Frank Randall and Jack Randall until 2018. He also played Edmure Tully in Game of Thrones.
Tobias Menzies says he felt bad for Prince Philip and the Queen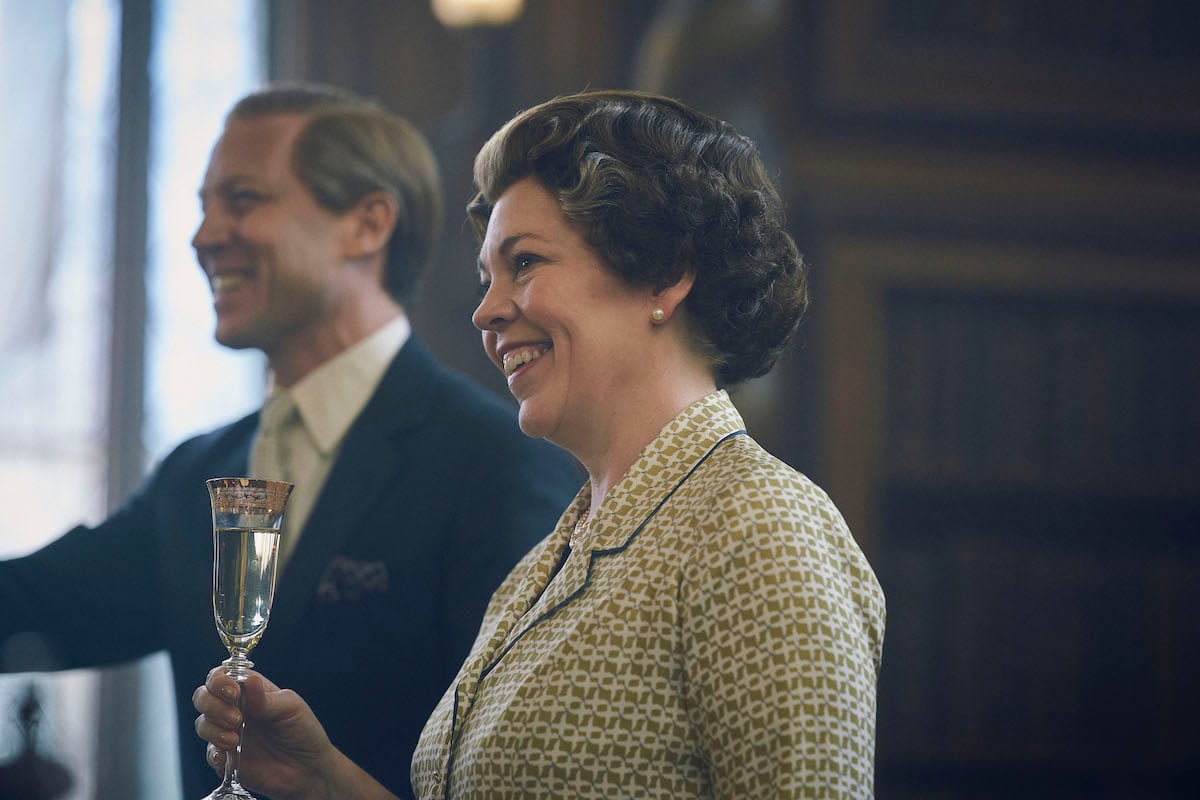 The actor talked about his role with Vanity Fair. He said he felt bad for the prince and queen when it came to the story of season 4.
"This season feels like the younger generation starts to take over the family business—or at least their lives become a bit more dominant [to the story]," he said. "So I feel for both Philip and the Queen—there's an element of it becoming more complicated to manage the personal and domestic inside of the public role of the Crown—especially as Charles's life gets more complicated."
Menzies said the scenes between Philip and Princess Diana (Emma Corrin) were based on their personal letters. He believes Philip tried to keep Prince Charles and Princess Diana together in real life too.
"He clearly, behind the scenes, worked quite hard to mend that relationship," the actor said. "And if those letters are anything to go by, he does seem to have been a keen supporter of hers."
Menzies is now done with the role. Jonathan Pryce will be playing the prince for season 5, and Imelda Staunton will play Queen Elizabeth II. It's unknown when season 5 will be released on Netflix.