The Curse of Ramsey and the Celebrity Deaths That Occured Within Days of Him Scoring
Juventas star Aaron Ramsey has had a memorable career across professional soccer in Europe. The current Juventus star has a slight reputation as a curse, however, too. When people talk about curses in professional sports, however, they are typically talking about the way an outside force affects a professional athlete on the field. In Ramsey's case, however, it has to do with his perceived ability to predict a major death every time he scores a goal on the soccer field.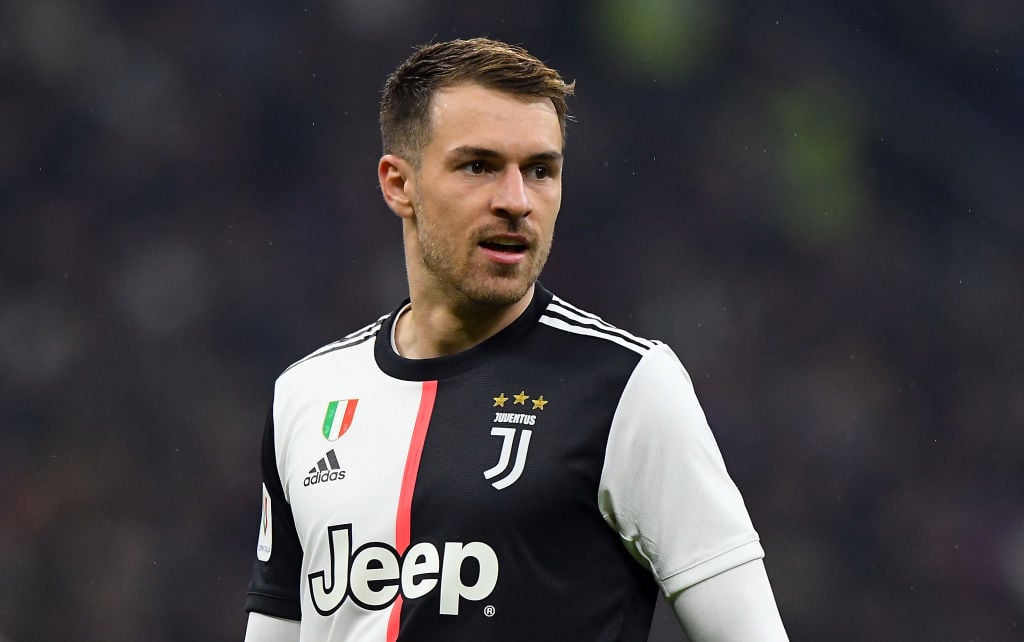 Who is Aaron Ramsey?
Ramsey began his career as a professional footballer when he was just 16 years old. In 2008, he became a hot commodity around soccer and was courted by such heavy-hitters as Arsenal, Everton, and Manchester United. After agreeing to join Arsenal, Ramsey was on the path to professional greatness when a broken leg briefly derailed his career, but he came back strong and played some of his best soccer yet
Ramsey was a star at Arsenal. He won three FA Cups and two FA Community Shields with the team. Not only that, but he was also named their player of the season two separate times in 2013-14 and 2017-18. Ramsey might not have been breaking any records with regards to his goal-scoring ability, but he provided the team with a little bit of everything.
Whether playing as a perennial starter or coming off the bench, as he has done often, Ramsey's relentless ability to provide energy for the team on the big stage at the Premier League could not be understated. After the 2018-19 season, however, Ramsey surprised Arsenal by moving over to Juventus, where he was providing the Italian team with his signature intangibles.
Going into the suspension of nearly every sport, Juventus was number one in the league with Ramsey splitting duties between bench and starters. As good as he has been throughout his career, however, Ramsey has another reputation that he has almost no control over past circumstantial evidence.
The Ramsey Curse?
The Ramsey Curse has been recognized for several years, with some going back and revising its impact as more and more fall victim to it. This is not like the Babe Ruth Curse with the Boston Red Sox or the Kardashian and Drake Curses for several teams and athletes. Instead, this curse posits that every time Ramsey scores, somebody notable dies.
Beloved broadcaster Andres Montes was among its first perceived victims, as he died right after Ramsey's first goal with the Welsh national team. Steve Jobs, Muammar Gaddafi, Whitney Houston, Paul Walker, and Robin Williams have all allegedly been touched by the curse. Sometimes, the power has been used to get rid of history's villains too, however. In January of 2011, Osama Bin Laden was killed within weeks of Ramsey scoring a goal.
As with most curses, however, there's more than meets the eye. Sometimes Ramsey's goals happen on the same day as a death, while other times people posit its responsibility for deaths that happened weeks or months after he scored them. It is a morbid trend that has more to do with the petty lengths that fans will go to establish a curse than it does an actual one.
Can we end it?
If anyone is being honest with themselves, they will know that notable people are constantly dying. One cannot go more than a few hours without hearing about somebody of note dying in some way. As such, it is easy to prescribe a curse such as this even though its logic could be applied to literally anyone who has scored goals during their careers.
The internet has fun with curses and petty sports insights, and the Ramsey curse is little more than that. Until somebody can link the deaths to something he has done, it will continue to be applied as loosely or as tightly as it can to fit a narrative created by fans and bored soccer personalities.