The CW Drops Premiere Dates for 'Riverdale,' 'The Flash,' and More
Here's when 'Riverdale,' 'Batwoman,' and other CW shows will premiere in 2021.
After revising its schedule several times this year due to the pandemic, The CW has nailed down its roster for winter 2021. During the past few months, production resumed on several of the network's hit shows, and by August, some series received fall premiere dates.
Supernatural is currently airing its final episodes, but many of The CW's other favorites are due back next year, including The Flash, Riverdale, and Batwoman. Additionally, there are some new shows hitting the weekly lineup and changes in time slots.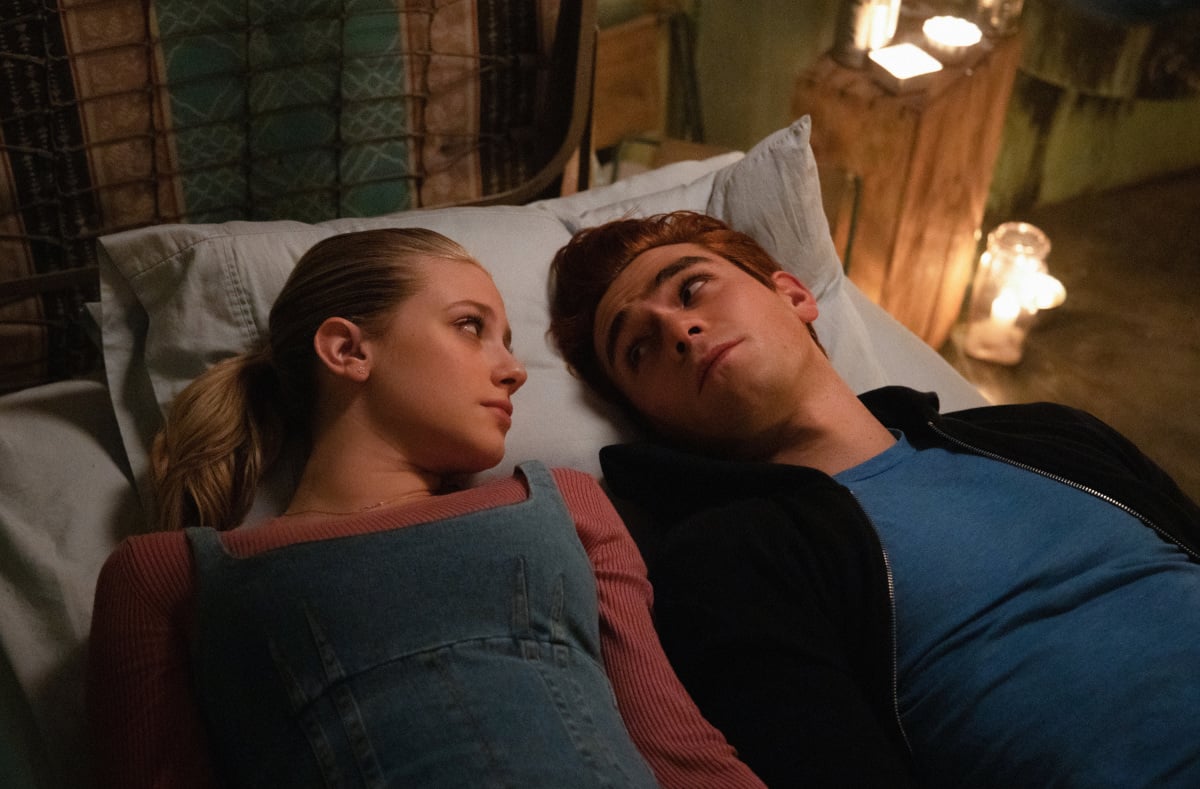 January 12
Two Sentence Horror Stories returns with season 2 on Tuesday, Jan. 12 at 8 p.m. EST with two episodes.
The CW's new supernatural series Trickster premieres at 9 p.m. EST after Two Sentence Horror Stories. According to a press release, the show follows Jared, an Indigenous teen struggling to keep his dysfunctional family above water. He starts seeing strange things — talking ravens, doppelgängers, skin monsters — his already chaotic life is turned upside down.
January 17
Batwoman returns with a new hero wearing the bat suit. Javicia Leslie comes to Gotham on Sunday, Jan. 17 at 8 p.m. in the season premiere.
January 18
The season 3 premiere of All American arrives on Monday, Jan. 18 at 8 p.m. EST.
January 20
'Riverdale'
Fans are eager to see how the story shifts with a five-year time jump in Riverdale Season 5. There will be a season 4 wrap-up in the first few episodes with prom night and other high school milestones, so be sure to tune in. Things kick off on Jan. 20 at 8 p.m. EST.
'Nancy Drew'
The savvy sleuth returns in season 2 after Riverdale at 9 p.m. EST.
January 21
'Walker'
Jared Padalecki will fill Supernatural's old time slot as Walker in this season premiere. Catch him at 8 p.m. as the widowed lawman trying to balance fatherhood, catching criminals, and grief.
'Legacies'
Back with another season of chaos, heartbreak, and drama at the Salvatore School, Legacies picks up with season 3, which is currently filming. Watch on Thursdays at 9 p.m.
January 24
'Charmed'
Season 3 of Charmed will include previously unfinished episodes from season 2. That means the stakes for Macy, Mel, and Maggie will stack up as they contend with Julien, the Conqueror, and sisterly issues. Watch the premiere on Sunday, Jan. 24 at 9 p.m. after a new episode of Batwoman.
Feb. 8
'Black Lightning'
Black Lightning returns with season 4 after a new episode of All American. Catch the premiere at 9 p.m.
February 23
'The Flash'
The date will be here in the blink of a Barry Allen with all new episodes. Season 6 of The Flash left viewers on a cliffhanger and wondering what will happen with Iris—who's stuck in the mirror world—and Eva.
How long will Sue be on the run and is Caitlyn going to have any more moments with Barry? Tune in for the new season on Tuesday, Feb. 23 at 8 p.m. EST.
'Superman & Lois'
Another member of the Justice League is joining The CW. Catch the series premiere of Superman & Lois after The Flash on Feb. 23 at 9 p.m. EST.