'The D'Amelio Show': What is the Family's Net Worth?
At this point, watching someone rise to fame on social media and use it as a launching pad to entertainment success isn't exactly new. Still, Charli D'Amelio and Dixie D'Amelio's meteoric rise is pretty remarkable.
Now the whole family has gotten involved with a Hulu reality series called simply The D'Amelio Family. Getting an inside look at the family's life is more like watching the polished personas on Keeping Up with the Kardashians than it is the voyeuristic grit of, say, a TLC show.
But the D'Amelios admit the scrutiny that newfound fame has caused is a lot of pressure. Has it been worth it? The family's current net worth might offer some clues. 
Charli and Dixie D'Amelio became TikTok stars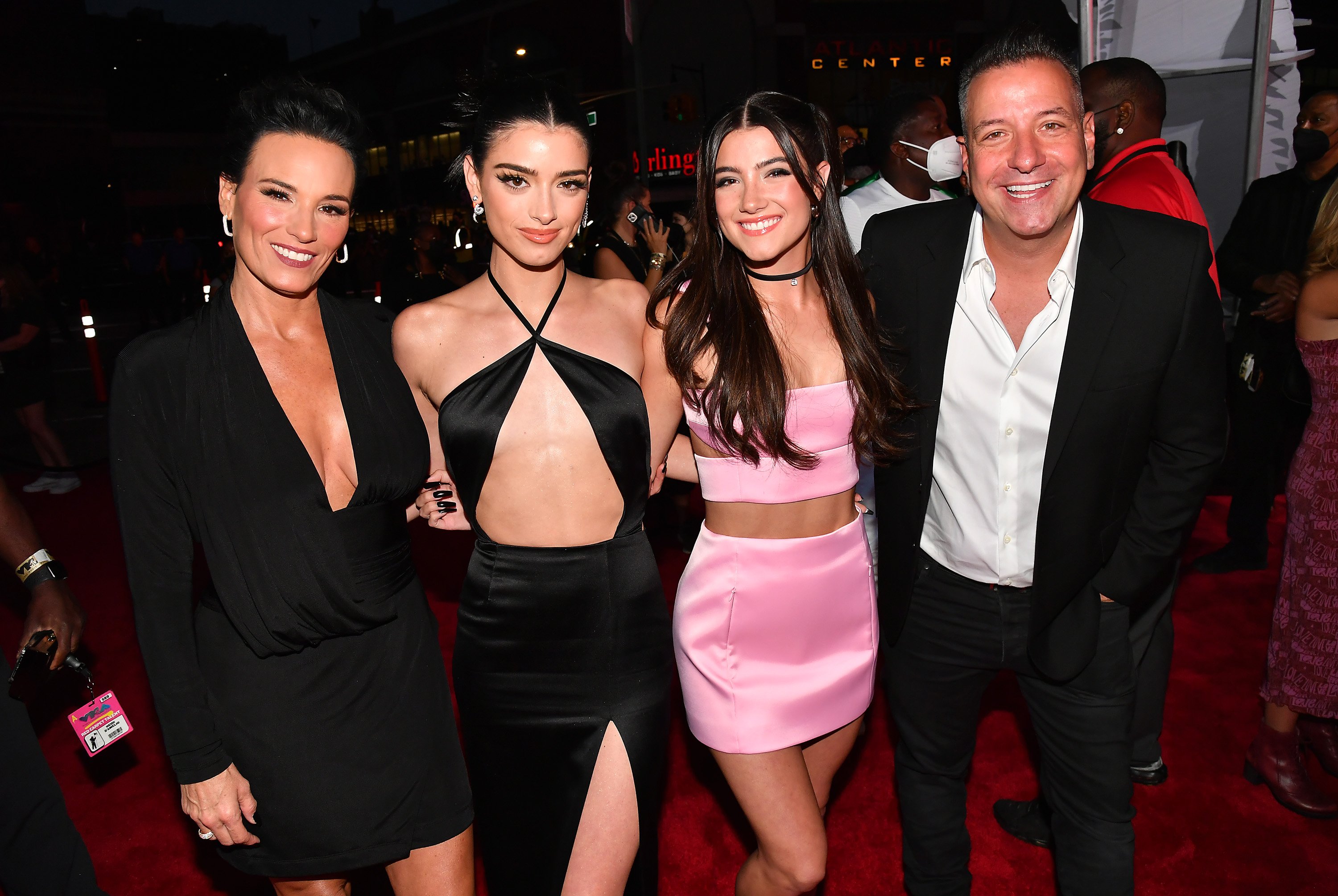 In late 2019 and early 2020, Charli became the center of a rise to fame that even she didn't fully understand. At the start, she was a sophomore in high school. Her dance videos on TikTok grew in popularity with seemingly no end in sight. Soon, the teen became the most followed person on the growing platform.
D'Amelio didn't set out to have that kind of influence. But once it fell into her lap, she seized the opportunity. D'Amelio expanded to YouTube channels and started sharing more about her life. Soon, her sister Dixie was involved in the content.
While the sisters were not always close, working together to become entertainment stars helped add a layer to their relationship. Their parents also saw the potential of this unexpected fame, helping the young stars capitalize on the moment. That's how the family ended up being the center of a reality show.
How much is the D'Amelio family worth?
First, it's worth noting that the D'Amelios weren't exactly starting from the bottom when they began accumulating this new wealth. The family is from Norfolk, Connecticut, a relatively well-to-do neighborhood. They lived in a house that cost about $800,000, suggesting there was some wealth before the social media explosion.
The sisters have each grown the family net worth substantially through their millions of TikTok followers and influence power. By March of 2020, Charli was worth an estimated $400,000 while Dixie was worth approximately $250,000.
Those numbers have continued to grow. Now, some estimates put the girls at substantially higher net worths. Distractify reports that Dixie is now worth around $3 million while sister Charli has amassed a fortune of around $8 million.
Meanwhile, their father Marc D'Amelio has gained his own fortune through the newfound family fame. He's also maintained his business as a former hip-hop fashion designer with a clothing sales agency. Estimates put his net worth at around $2 million, as Celebs Fortune reports.
All told, the family has an estimated combined net worth of around $13 million.
What's next for the D'Amelio family?
Charli is quickly approaching adulthood. As the most famous member of the family, fans wonder how she might separate herself from her family as she matures. Charli, however, has made it clear she has no plans to move out when she hits 18.
Her family sold the Connecticut house and live in an LA mansion where they are closer to the entertainment world. With The D'Amelio Show, it looks like the family has a narrative that focuses on all members rising to fame together.
As KUWTK has gone off the air, the D'Amelios could be poised to take the place of the most famous reality TV series family to date. Time will tell if they can live up to the expectations.
RELATED: Charli D'Amelio Shares How Her Family Helps Her Deal With the Pressure of Internet Fame