The 'Dancing With the Stars' Moment That Caused Cheryl Burke To Drink
Cheryl Burke has been sober for two years. The Dancing With the Stars professional recently opened up about the moment her drinking went from bad to worse. Burke loves being a professional dancer, but something happened on Dancing With the Stars that made Burke want to drink.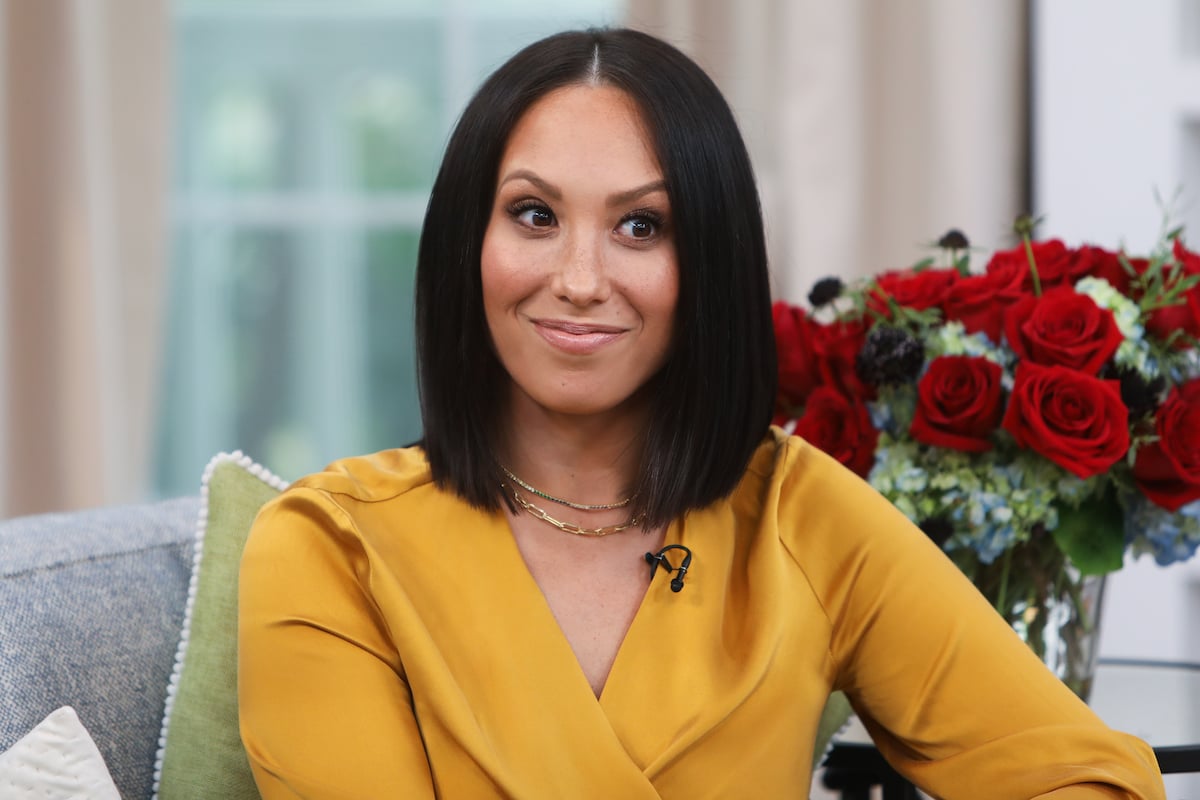 Cheryl Burke and AJ McLean have their own podcast
Burke and her season 29 partner AJ McLean started the Pretty Messed Up podcast. Together, they talk about the Dancing With the Stars competition and their sobriety.
Along the way, Burke and McLean have also interviewed celebrities like Burke's husband, Matthew Lawrence. The duo has also talked with other contestants this season, including Jeannie Mai and Chrishell Stause. 
Cheryl Burke started drinking heavily after messing up on 'Dancing With the Stars'
During the "What MATTers Most" episode of the podcast, Burke revealed the DWTS moment that drove her to drink.
"One season I danced with Chad OchoCinco [Johnson]," Burke began. The football player was her partner during season 10 of DWTS. "There was something in my head and I had never experienced it before. I wasn't drunk, I wasn't hungover, but it was still when I was drinking. I remember messing up on my own choreography. It was this crazy voice in my head saying, 'Go the other way, go the other way.'"
Burke began psyching herself out from that moment on, convincing herself she wasn't good enough to be on the show. "I butchered my own routine when I'm supposed to be there for the celebrity," Burke said.
RELATED: Backstreet Boy AJ McLean's Two Daughters Have Never Seen Him Do This
That was a traumatic moment for Burke, who turned to alcohol to quiet the nagging voice in her head.
"Ever since that traumatic time, I drank way more because I was so scared of that voice," she explained. "I was self-sabotaging and from then on, I felt like my career plummeted down. I felt like I wasn't as good because my mental state wasn't as good." 
McLean said he has experienced that form of self-doubt this season. Fortunately, he can rely on Burke for guidance.
Cheryl Burke can't decompress during 'Dancing With the Stars'
Now Burke can ignore the nagging voice, but there's something else she struggles with. Burke says she can't decompress until Dancing With the Stars ends a season.
To date, Burke has two back-to-back victories — one from season 2 with her partner Drew Lachey and another from season 3 with her partner Emmitt Smith. Burke hopes to come in first once again with her Backstreet Boy partner this season. 
But behind the scenes, Burke has a hard time relaxing. During the podcast, she admitted she struggles to decompress. 
"It's because of my personality," Burke explained. "There's no such thing as a gray area for me. I'm starting to see a pattern. When I commit to something, I am never stopping until it happens. I get very tunnel vision."
Fortunately, Burke doesn't turn to alcohol anymore to cope with her stress. Instead, she channels her energy in more positive ways, relying on her partner for help when she needs it. 
How to get help: In the U.S., contact the Substance Abuse and Mental Health Services Administration helpline at 1-800-662-4357.