'The Dark Knight' Fans Were Pissed When Heath Ledger Was Cast; 'Worst Casting Decision Ever Made'
It's impossible to think about The Dark Knight without thinking about Heath Ledger and his extraordinary performance. The late actor portrayed The Joker with flawless precision. In fact, the performance was so good that Ledger posthumously won the Academy Award for Best Supporting Actor. But critics weren't the only ones who adored his performance. Fans were blown away by Ledger's portrayal of the infamous villain.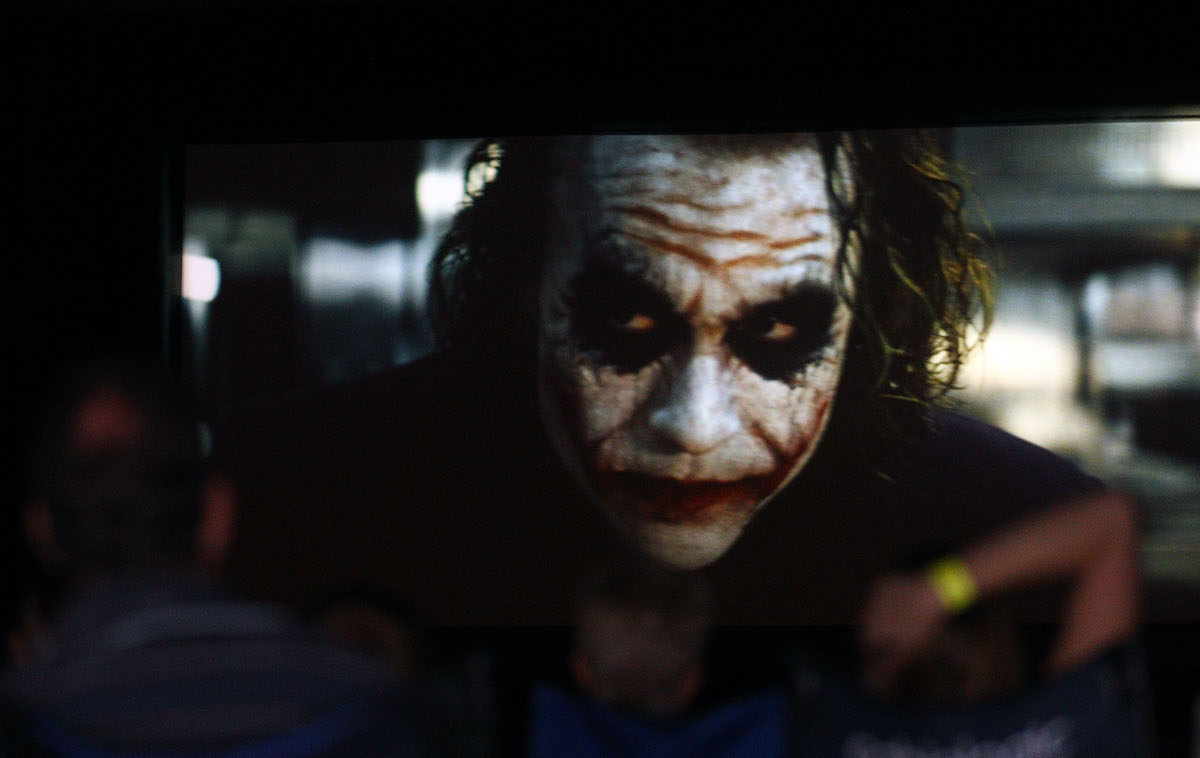 Because Ledger did such a sensational job portraying The Joker, it's hard to believe that people weren't excited about him from the very beginning. However, when it was first announced that the Brokeback Mountain actor had been cast in the role, fans were far from enthusiastic. They felt that Ledger was completely wrong for the role and they weren't shy about making their opinions known.
'The Dark Knight' screenwriter recalls not understanding why his brother cast Heath Ledger as The Joker
Of course, fans weren't the only ones who were baffled by the casting decision. In an interview with The Hollywood Reporter, Jonathan Nolan (one of The Dark Knight's screenwriters) revealed that he too was taken aback by Ledger being cast in the iconic role. However, his brother, director Christopher Nolan, had a great meeting with Ledger and would not be swayed. Even when the studio and Jonathan questioned Christopher's choice because they didn't "get it" the director refused to budge. And when the news broke to the public, and the fan community went berserk, Christopher trusted his instincts.
Fans of the movie were pissed when Ledger was cast
"And the fan community was — we were f—— pilloried for it," Jonathan shared about Ledger being cast in The Dark Knight. "'This is a disaster. The worst casting decision ever made.' And Chris just hunkered down and stuck to his guns and just kept moving along. Respectfully, it was a question of not giving the fans what they're asking for but what they want, right. What they really want. Which is let's find a really f—— serious actor. Somebody who's going to come in here and just tear this role to pieces."
'The Dark Knight' director Christopher Nolan trusted his insticts despite the backlash
In a separate interview with The Hollywood Reporter, Charles Roven (one of the producers for The Dark Knight) corroborated Jonathan's story. He recalled people being very upset that Ledger was chosen to play The Joker. "When we cast Heath Ledger, it was like, 'What? Heath Ledger? What, as The Joker? Are you kidding me?'" Of course, once fans saw Ledger's performance, there wasn't any doubt that he was the right person for the role.
Ultimately, Jonathan shared that Christopher taught him a valuable lesson about sticking to your instincts when it comes to casting. The Dark Knight director knew Ledger was the actor that would take The Joker to new heights. "Casting is the most dangerous moment in every project and the fans have extremely strong feelings," Jonathan shared. "They know these characters. They think they know as well as you and that's totally justified. But you've gotten come and stick to your guns."