The Devastating Reason Miley Cyrus Is 'Relieved' By Her Liam Hemsworth Divorce
Miley Cyrus and Liam Hemsworth had a crazy on-again, off-again relationship for about a decade. Fans experienced a mixture of shock and happiness when they heard that after going on a two-year break, the couple had finally decided to get back together and get engaged.
Their long engagement turned into a short marriage and after less than a year, Cyrus and Hemsworth announced that they would be filing for divorce. The couple's divorce affected both of them differently and they each had their own way of dealing with the separation.
Now that they have both had some time to heal, Cyrus says that she has finally been able to find some relief. 
Miley Cyrus and Liam Hemsworth's rocky relationship
Cyrus and Hemsworth met on the set of The Last Song in 2009. In the movie, they had played each other's romantic interests. It didn't take long for the two to start developing romantic feelings for each other in real life.
The first year of their relationship, Cyrus and Hemsworth broke up and got back together twice. Then, in 2012, the couple excited fans from all over the world when they announced that by were engaged.
In 2013, the couple called off their engagement. They stayed separated for the next two years and they had both been rumored to be dating other people during that time.
Then, around 2016, the two had secretly gotten back together and then engaged for the second time. This time, their engagement lasted much longer than it did the first time and in December 2018, the two had finally tied the knot.
Cyrus and Hemsworth are known for their on-again, off-again relationship. However, most of their fans were surprised by how long the couple's marriage lasted. On August 10, 2019, a rep for Cyrus had confirmed that she and Hemsworth had decided to split after being married for only seven months.
Miley Cyrus and Liam Hemsworth's post-breakup drama
The day after Cyrus announced that she and Hemsworth were over, she posted pictures of herself having a fun vacation in Italy with her friend, Kaitlynn Carter. At first, many fans thought that Cyrus was just having a fun vacation with her friend, but after pictures surfaced of Cyrus and Carter kissing, fans were shocked that she was able to move on from her relationship so fast.
Before Cyrus returned from her vacation, a source had told People that Cyrus was the one who had decided to end the relationship. The source had said that while most people assumed that Cyrus was the wild one in the relationship, it was actually Hemsworth who had partied too much and Cyrus was not able to handle Hemsworth's constant drinking and drug use.
Many fans didn't believe the rumors about Hemsworth's partying ways at first. But a few weeks later, Cyrus recorded a song entitled Slide Away that made many people believe that there might be some truth to the rumors after all.
One of the lyrics in the song says: "I want my house in the hills / Don't want the whiskey and pills / I don't give up easily / But I don't think I'm down." 
Many fans had assumed that Cyrus' lyrics were her way of confirming that the rumors were true.
Why is Miley Cyrus relieved by her divorce from Liam Hemsworth?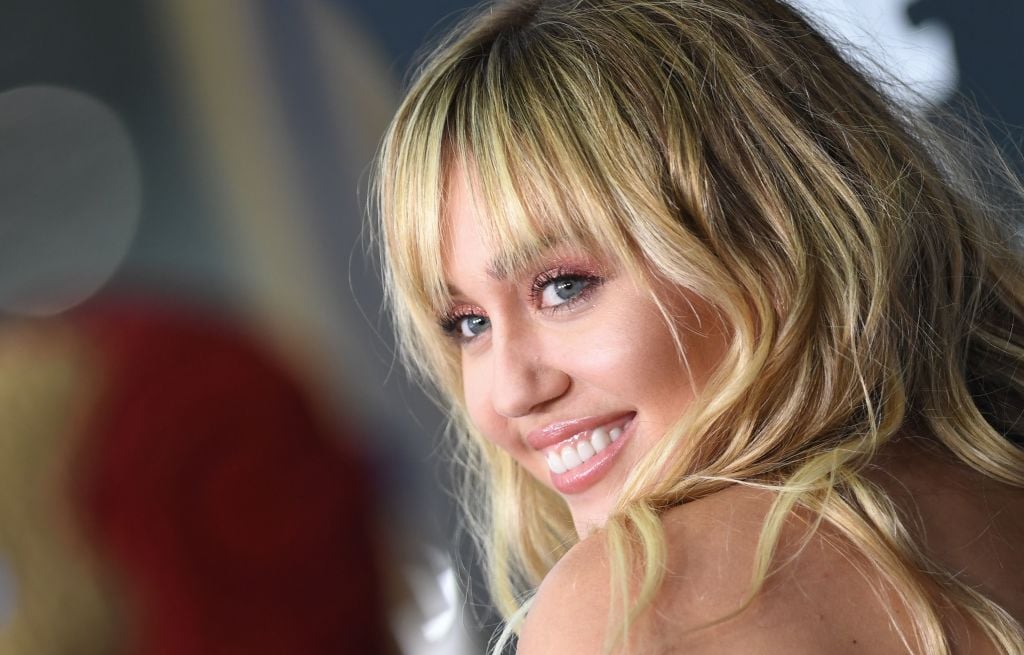 It's been several months since the couple announced their split and it looks like they are finally ironing out the details of their divorce. According to People, both Hemsworth and Cyrus were able to reach an agreement and Cyrus' lawyer was able to file the paperwork in December and their divorce should be finalized sometime in March of this year.
A source told People that "Miley is relieved that she and Liam reached an agreement when it comes to their divorce. She just wants to move on."
It looks like both Cyrus and Hemsworth have already moved on from their rocky relationship. Cyrus has been dating fellow singer, Cody Simpson, for the last few months and Hemsworth is reportedly dating model Gabriella Brooks.