'The Devil Wears Prada': Anne Hathaway Said 'It Was a Nightmare' When She Had to Gain and Then Lose 10 Pounds
'The Devil Wears Prada' star Anne Hathaway revealed that she had to gain and then lose 10 pounds for the film.
Anne Hathaway's leading role in The Devil Wears Prada was a bit demanding. Back when the romantic comedy hit theaters in 2006, the actor revealed that the director wanted her to gain 10 pounds in order to play Andy Sachs, but then they told her to lose those pounds when filming kicked off. According to Hathaway, that wasn't an easy task. Here's more on her role in The Devil Wears Prada.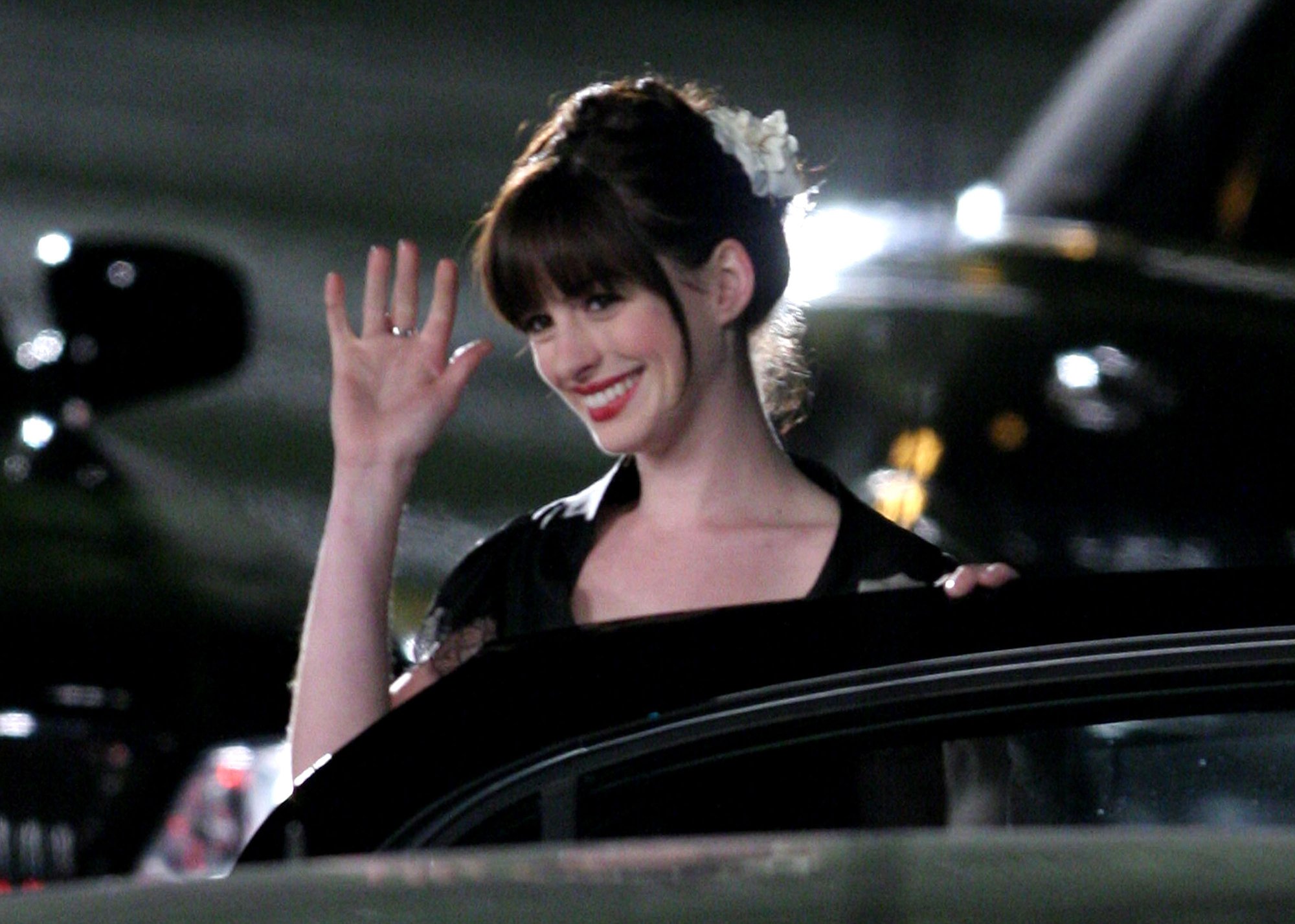 Who did Anne Hathaway play in 'The Devil Wears Prada'?
The Devil Wears Prada followed a recent college graduate named Andrea "Andy" Sachs, who landed the job that "a million girls would kill for" — Runway magazine editor Miranda Priestly's assistant. Unlike those million other girls, however, Andy knew next to nothing about the fashion world.
After convincing Miranda to hire her, Andy soon realized that her boss had a reputation for being a bit of a nightmare. Miranda often talked down to Andy, made her perform near-impossible tasks, and took any opportunity to insult the assistant. Oftentimes, Miranda and the other employees at Runway made fun of Andy's size. After all, she was a size 4 in a sea of size 0s.
Although Andy considered quitting on more than one occasion, she felt determined to prove Miranda wrong. She worked hard to impress Miranda with her work and even changed her appearance to match Runway's typical employee. Andy finally earned Miranda's respect, but then decided to return to her old life because she disliked the person she became at Runway.
Hathaway opened up about the weight gain and loss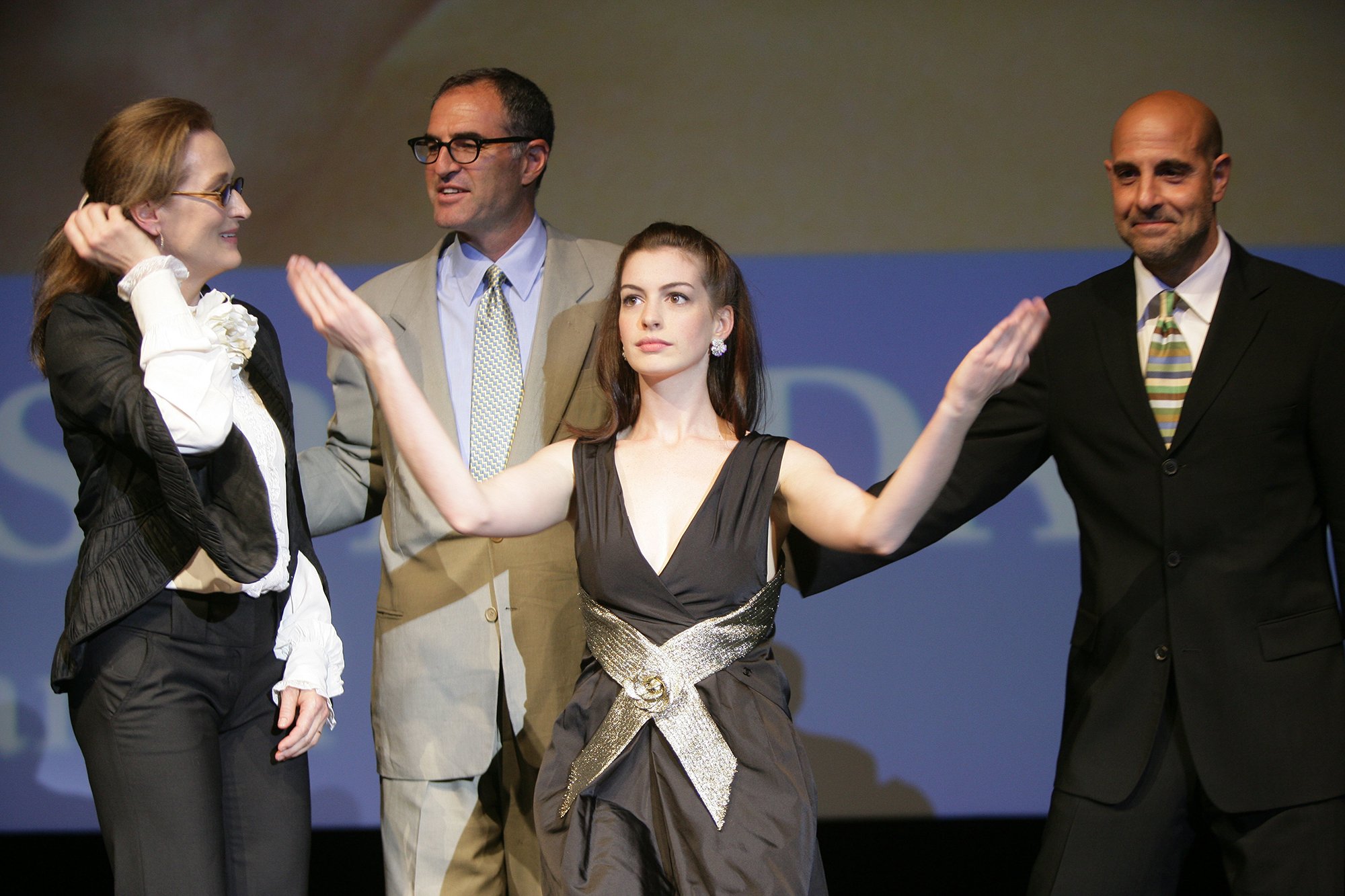 Hathaway revealed to People in 2006 that she was a size 4 when she joined The Devil Wears Prada cast, but the "director and producers asked me to gain 10 pounds." She gained weight by eating pizza and ice cream and drinking beer. However, costume designer Patricia Field later told her to "lose 10 pounds" because she needed to "fit into couture" when Andy transformed into a Runway girl. The whole process took about three months, according to Hathaway.
"It was a nightmare. It took me about a month to gain it and two months to lose it!" Hathaway said, adding that Field sometimes added padding to Hathaway's clothes to make her appear as though she didn't lose anything.
Hathaway felt passionate about landing the role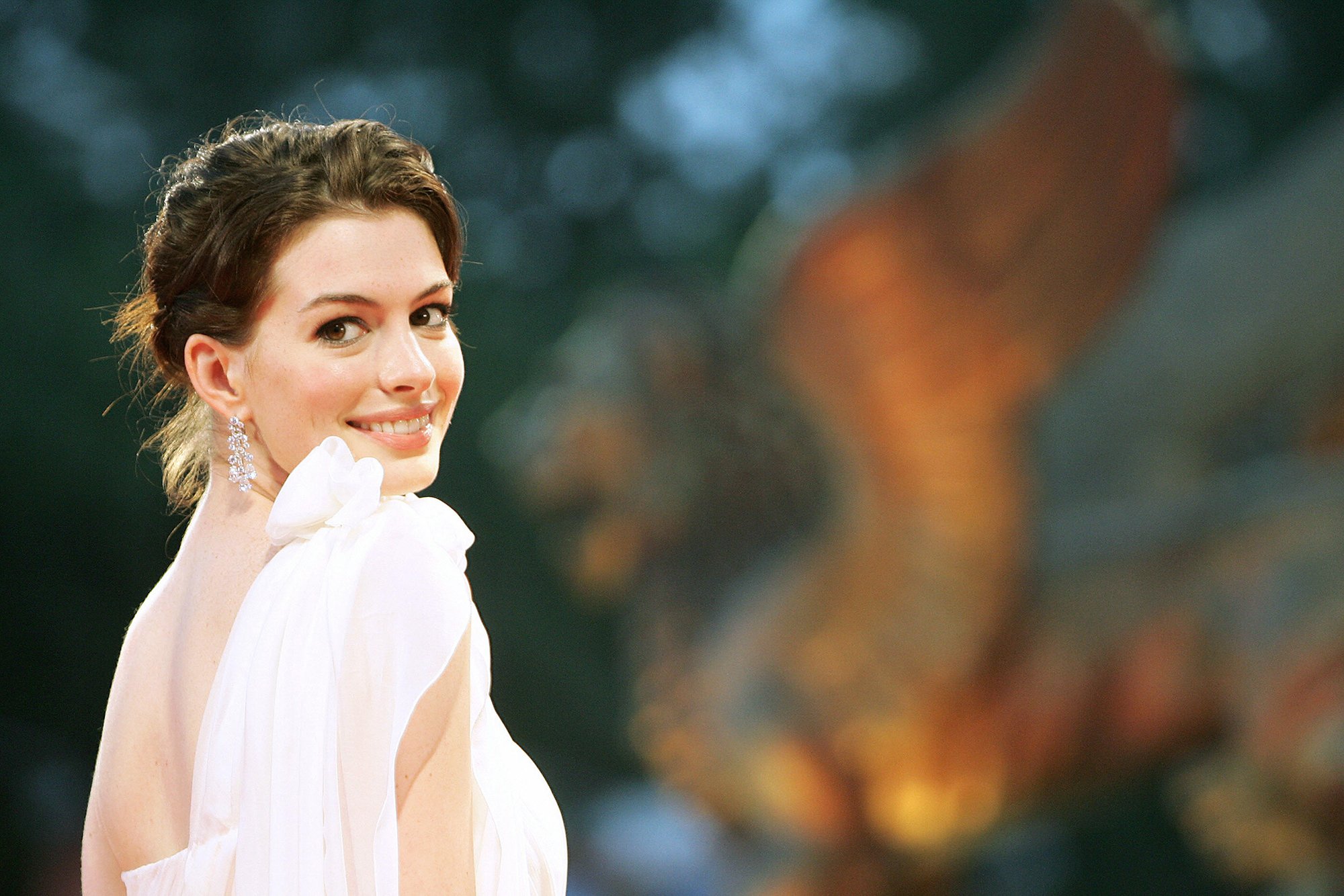 Hathaway revealed in Entertainment Weekly's 2021 oral history of The Devil Wears Prada that she wanted the role of Andy from the moment she heard about the film. However, the actor was not the studio's first choice to play Andy, so she had to do a little convincing. Former Fox 2000 President Elizabeth Gabler explained to the publication that Hathaway "never gave up" on landing the role.
"It spoke to me. It made me feel," Hathaway said, adding that The Devil Wears Prada covered a topic she took "very seriously."