'The Devil Wears Prada' Cast Reveals Which Iconic Lines Were Improvised
The popularity of The Devil Wears Prada has continued since its 2006 release because it's so quotable. Multiple characters have their moment to shine and make the audience laugh, and some of those moments were improvised. Meryl Streep and more cast members recently reunited and revealed some of those lines that weren't scripted. 
'The Devil Wears Prada' cast reveals which iconic lines were improvised
The cast reunited for an interview with Entertainment Weekly. They revealed many iconic lines that were improvised, including Miranda Priestley's line, a wake-up call for Andy (Anne Hathaway).
"In the table read, I'd written a line in the last scene in the limousine, 'everybody wants to be me' and [Meryl Streep] changed it to, 'everybody wants to be us,' because there was the sense that it's about the mores of an entire world; It's not about one woman and her values," writer Aline Brosh McKenna said.
Streep wasn't the only one improvising. Stanley Tucci, who played Nigel, also tried multiple lines for Miranda's big entrance. "We attempted [saying] 'Tits in!' That was one I made up, but every time we laughed. 'Gird your loins!' is better," Tucci said.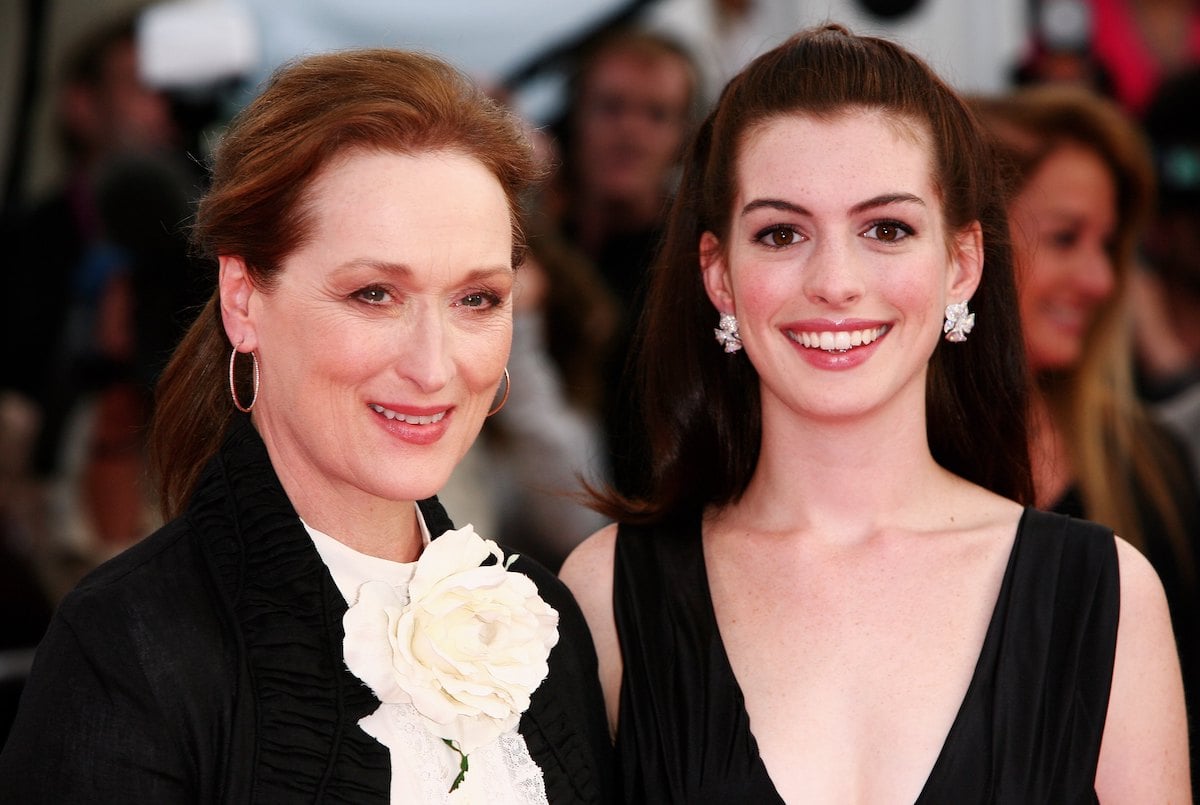 There is also a scene where Nigel pulls clothes for Andy to wear. She asks him if an outfit will fit him and his response was improvised.
"He must've done 10 versions. It was like 'a little duct tape, fishing wire, Crisco,' and on: 'Yards of fabric and a staple gun!'… I didn't know what he was going to come out with next," Emily Blunt, who played Emily, said.
Gisele Bündchen, who played Serena, also revealed one of her improvised lines. "We did it a few times, and I literally had one sentence or two sentences, but I think I added one because [Emily] was being mean [to Andy], and I thought, 'She looks good!' They were like, 'That's perfect!'" the actor said. 
Emily Blunt admitted she stole a line from a real mother
Sometimes when actors are improvising, they pull inspiration from things they've seen before. Blunt revealed on The Howard Stern Show she takes things from real people.
"I guess I steal from people I meet," she said. "Like I saw a mother speaking to her child in a supermarket when we were shooting that film. And it's a line that gets quoted back to me now where she yelled at her kid in the supermarket and she kind of went like this with her hand and she goes 'I'm hearing this and I want to hear this.'"
The actor moved her hand as if it's making a puppet talk then closed the mouth. She also made this gesture in the movie to Andy when she wasn't feeling well.
Sadly, there are no plans for a sequel. But it sounds like the cast is still proud of all the hard work that went into making the movie.