'The Devil Wears Prada': Did Meryl Streep Win an Academy Award for Her Role?
Meryl Streep is one of the most celebrated actors of all time. She nearly has 100 acting credits including all of her movies and TV shows and many Hollywood creatives admire her. In the 2006 movie, The Devil Wears Prada, Streep plays no-nonsense Editor-in-Chief Miranda Priestly, who was based on Vogue's Anna Wintour. Many applauded Meryl Streep for her acting in The Devil Wears Prada — but did the actor win an Academy Award for the role?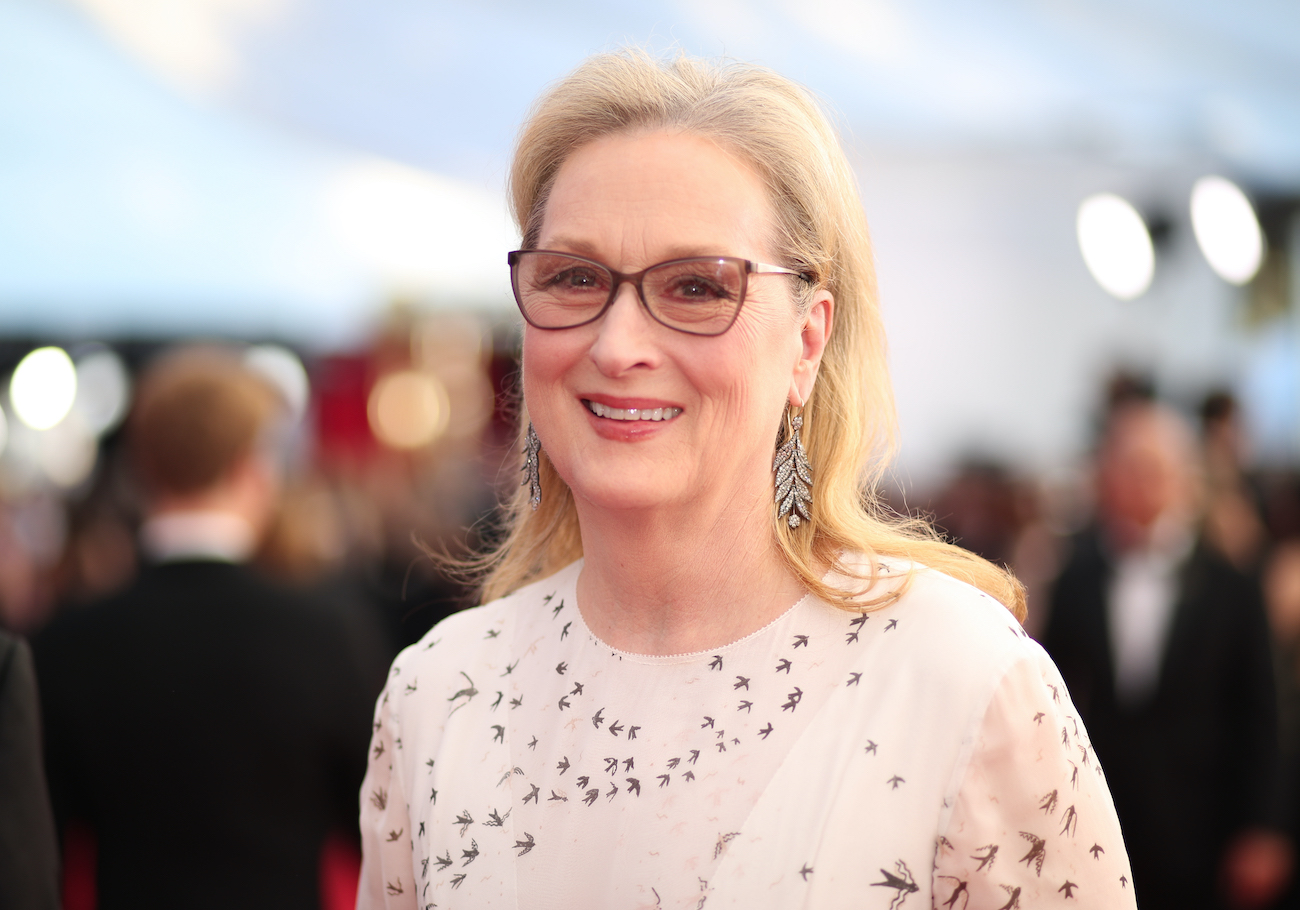 What 'The Devil Wears Prada' is about
The Devil Wears Prada is a 2006 film based on the 2003 novel by Lauren Weisberger. The book's author was an assistant to Wintour herself where she "became proficient in the language of stilettos and Starbucks," per Weisberger's website.
The film follows Andy Sacks (Anne Hathaway), who applies to be Miranda's assistant at Runway magazine. Andy isn't a huge fan of fashion, but she's trying to get her foot in the door to the editorial world. She gets the job and is constantly tested with seemingly impossible errands. Furthermore, the more Andy excels at the job, the more her personal life suffers.
Emily Blunt, Stanley Tucci, Simon Baker, Adrian Grenier, and Tracie Thoms also star in the film.
Aline Brosh McKenna, co-creator of Crazy Ex-Girlfriend, adapted the book to screen. David Frankel directed.
While many found the character of Miranda to be relentlessly strict, Streep viewed her through a sympathetic lens.
Meryl Streep has spoken about the role before
Streep discussed with IndieWire in 2016 how she empathized with the character of Miranda.
"The most interesting piece to me was the responsibility lying on the shoulders of a woman who was the head of a global brand and fashion empire," Streep said. "In business terms, I wanted to know what that was like. We punched out the beginnings of that cerulean blue sweater scene. That would be interesting to people, not just, 'your boss is a b*tch,' but, 'What are the pressures and the responsibility of what it is to be a boss?'"
She thought about the hardships that Miranda must face being in such a high-power editorial position.
"The book was written about Anna Wintour from the point of view of someone who worked for her," Streep continued to IndieWire. "It's a version of her, not necessarily accurate or whatever, a piece of fun fiction, 'chick lit.' Embedded in it… is what the perceived deficits are of women in a leadership position."
Streep concluded, noting industry sexism: "Chief among them is to expect women to be endlessly empathetic, a sense of employees' discomfiture that she doesn't give a sh*t, all the things that they would not ask of a male boss."
Did Meryl Streep win an Academy Award for 'The Devil Wears Prada'?
Streep has been nominated for more than 20 Academy Awards, including Best Actress for The Devil Wears Prada in 2007. Streep was up against Kate Winslet, Judi Dench, Penélope Cruz, and Helen Mirren for the award.
Mirren ended up taking the Oscar home for her role of Queen Elizabeth II in The Queen.
However, Streep still has three Academy Awards. She won Best Actress for The Iron Lady (2012) and Sophie's Choice (1983), and Best Supporting Actress for Kramer vs. Kramer (1980).