'The Devil Wears Prada': Meryl Streep Fought for 1 Miranda Priestly Style Choice
When an actor reaches a certain status, they can often make particular demands during filming. But even the great Meryl Streep sometimes faces pushback. She pushed for one specific choice for her The Devil Wears Prada character and met some resistance from the powers-that-be.
Meryl Streep starred in 'The Devil Wears Prada'
The Devil Wears Prada, based on the 2003 novel of the same name, premiered in 2006. The film followed Andy (Anne Hathaway), an aspiring journalist who became the assistant to a prestigious fashion magazine editor. The two women clash as Andy navigates the high-stakes fashion world and her no-nonsense boss.
Streep portrayed said boss, Miranda Priestly, editor-in-chief of the fictional Runway magazine. In part modeled after Vogue titan Anna Wintour, the character marked something of a departure from some of the actor's most famous roles, like Joanna Kramer in Kramer vs. Kramer.
She said it was 'sexism' that producers didn't want 1 aspect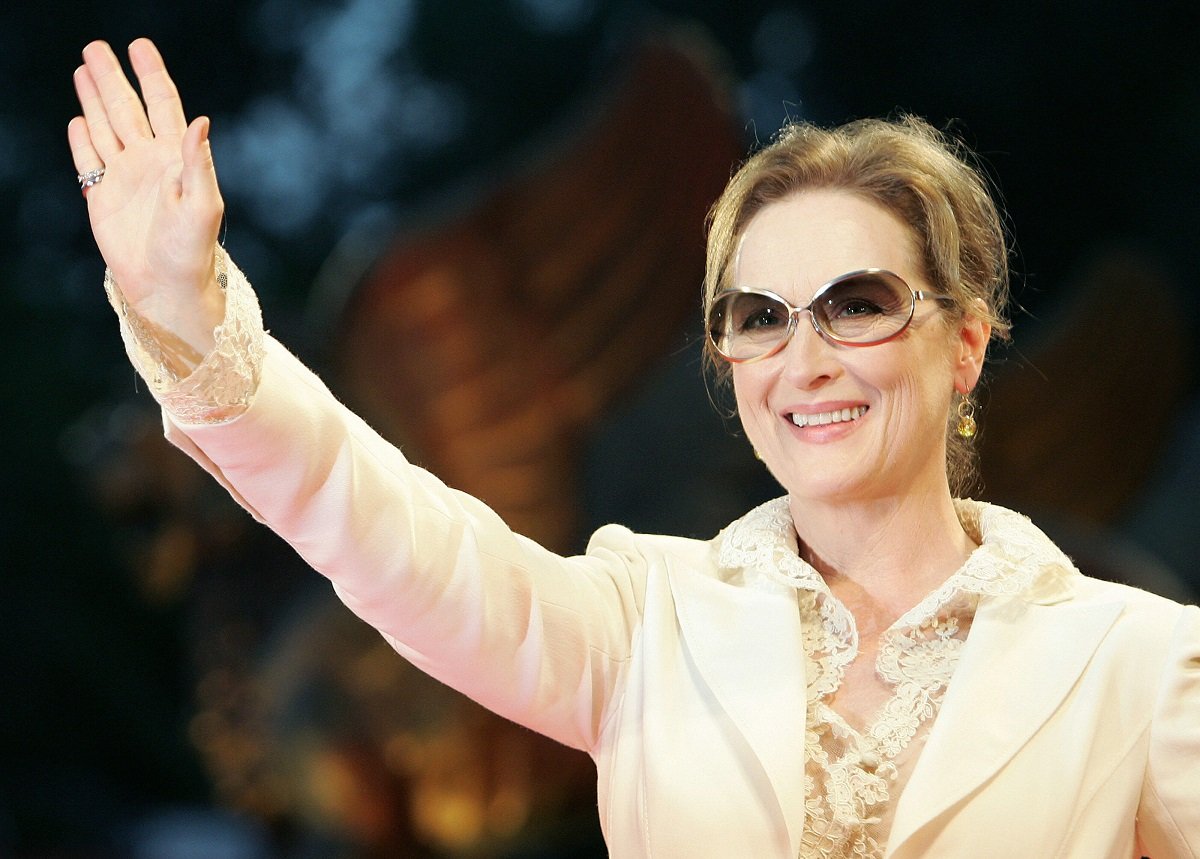 Given her status in Hollywood, Streep had some sway with the higher-ups when it came to her character. But The Devil Wears costume designer Patricia Field told Entertainment Weekly she didn't think one request of the actor's would fly: White hair for Miranda.
"'I can't convince [the producers]. They have in their mind that white hair is gray hair,'" Field said she told the actor. Streep deemed this "sexism" and insisted anyway. "She just said, 'My girls, don't you worry, this is what I'm going to do and it's going to be great.'" recounted Elizabeth Gabler, who worked at Fox at the time.
And it all worked out. "The first time Meryl was Miranda Priestly was a meeting with the head of the studio," said director David Frankel. "Meryl channeled Miranda in that meeting, and there was no conversation about the hair; they looked into Meryl's eyes and never said a word."
Other ways Streep shaped Miranda Priestly
RELATED: 'The Devil Wears Prada': Meryl Streep Reveals Which Unexpected Celebrity Helped Inspire Miranda Priestly
Streep didn't just choose her character's hair color. She also made significant decisions as to how Miranda spoke. "I was expecting [Meryl] to come in imperious, loud, and barking orders, and [she] said [her] first line in a whisper and I almost fell off my chair," Hathaway said.
The actor took this cue from director Clint Eastwood. "He never raises his voice, ever; the one time that he did, it so terrified people for two weeks, they were traumatized," Streep said. "It was all up to them to have this reaction," she continued to her co-stars. "I could just speak and be slightly nastier than I normally am."
Streep also changed one of the characters' memorable lines. "I'd written a line in the last scene in the limousine [as] 'everybody wants to me,' and [Meryl] changed it to, "everybody wants to be us," because there was the sense that it's about the mores of an entire world; It's not about one woman and her values," said screenwriter Aline Brosh McKenna.