The Director of 'The Hitman's Wife's Bodyguard' Got Kicked Out of the Studio Because He Couldn't Stop Laughing While Filming
The Hitman's Wife's Bodyguard has an all-star cast that keeps the laughs coming. Featuring A-list actors such as Samuel Jackson, Salma Hayek, and Ryan Reynolds, the movie was bound to be a laugh a minute.
However, sometimes when a production crew is working on a film as funny as The Hitman's Wife's Bodyguard, the nonstop joking can be a problem; when everyone keeps laughing, it's hard to get a useable take of a scene for the final cut.
This is exactly what happened while director Patrick Hughes was filming The Hitman's Wife's Bodyguard. In fact, he had to stand outside of the studio while filming scenes because he couldn't stop laughing.
Salma Hayek and Ryan Reynolds said the director of 'The Hitman's Wife's Bodyguard' couldn't stop laughing on set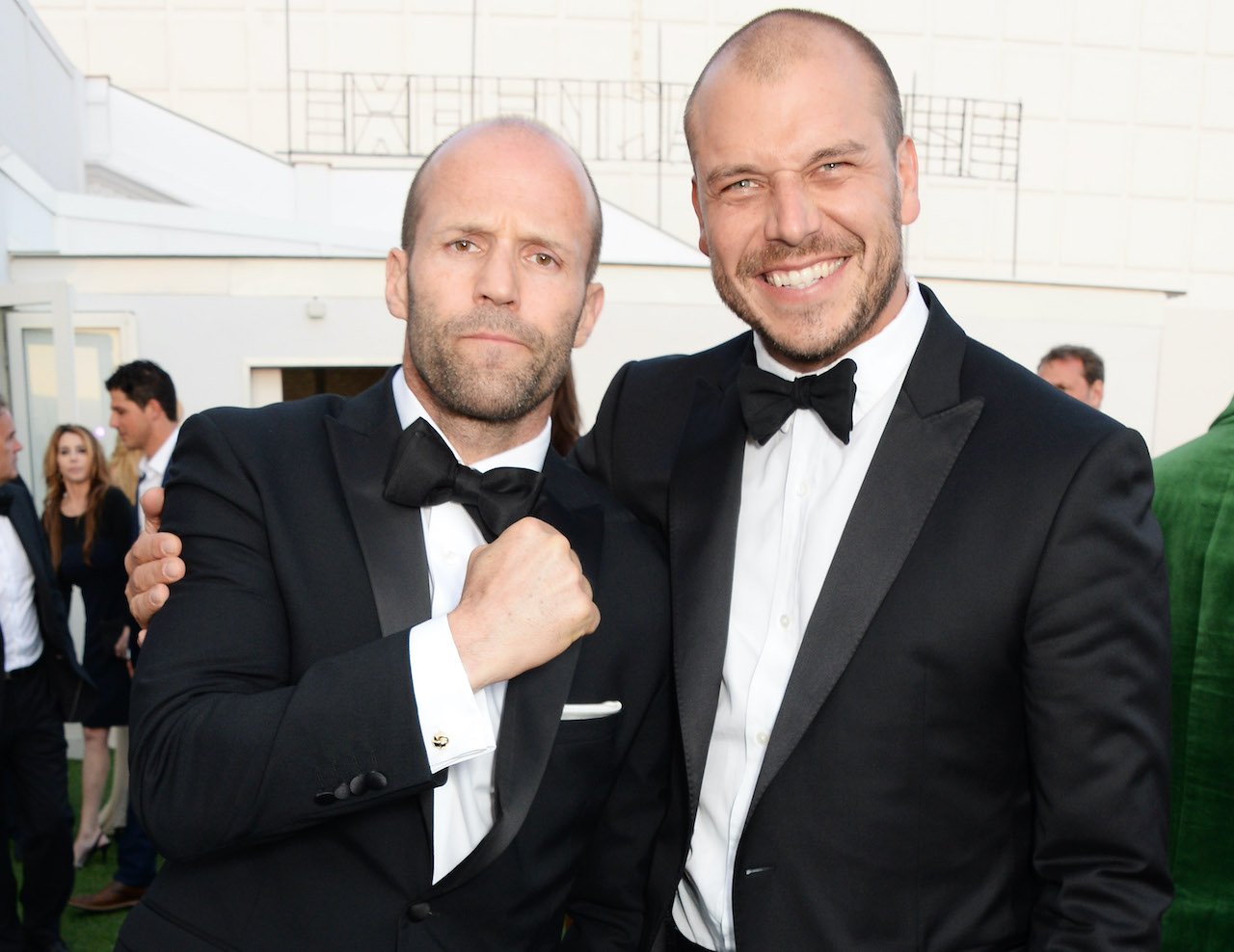 Hayek and Reynolds discussed Hughes' incurable case of the giggles during a recent interview with BBC Radio 1. 
"The director was cracking up on camera while we were shooting, and we didn't break, and he would just ruin a lot of takes," Hayek said. "But we were happy to know that he was happy and he was laughing."
Reynolds noted that Hughes was unable to laugh quietly, which is likely what led to the director being sent outside. 
"Yeah, not even like silent snickering, either," Reynolds added. "He kind of would let it fly, it would come from the diaphragm. Just real bassy, open-mouthed laughter."
Director Patrick Hughes had to leave the studio because he kept laughing during takes
During the same interview, Hughes admitted that he was in fact kicked out of the studio because his nonstop laughter prevented the crew from getting a clean take.
"I couldn't stop laughing. Like, I just couldn't keep it together," Hughes said. "It got to the point that they actually wheeled my monitor outside the studio doors."
Unfortunately, The Hitman's Wife's Bodyguard was shot in the dead of the winter, which meant he had to spend all day in the cold since he couldn't control himself. 
"We were shooting in the winter, mind you," Hughes said. "They closed the studio doors. I was outside in the snow while people were filming inside."
The 'Hitman's Wife's Bodyguard' actors got to improvise most of their lines
As hilarious as the movie is, many of the lines in The Hitman's Wife's Bodyguard weren't scripted. In a separate interview with FilmIsNow, Hayek revealed that the three actors improvised a lot of their dialogue. 
"One of the other things that I love about playing Sonia is that most of it is improvised," Hayek said. "I got to improvise a lot, so I love the freedom. I'm very grateful to Patrick [Hughes] for trusting me that way, and I am so, so, so lucky because I got to work with two of the best actors in the world that also happen to be great at improvisation."
The Hitman's Wife's Bodyguard is now playing in theaters everywhere.