The Discreet Way Kate Middleton Keeps Her Hats in Place During Long Royal Events
Catherine, Duchess of Cambridge is one of the most fashionable and photographed women in the world. Prince William's wife has earned the reputation of a style icon and always looks so polished every time she steps out for a casual engagement.
Kate also stuns when she attends royal events and gatherings wearing glamorous fascinators. But some fans have wondered how she manages to keep the accessory in place even on windy days. Read on to find out the discreet way they stay on, plus what she does to prevent wardrobe malfunctions.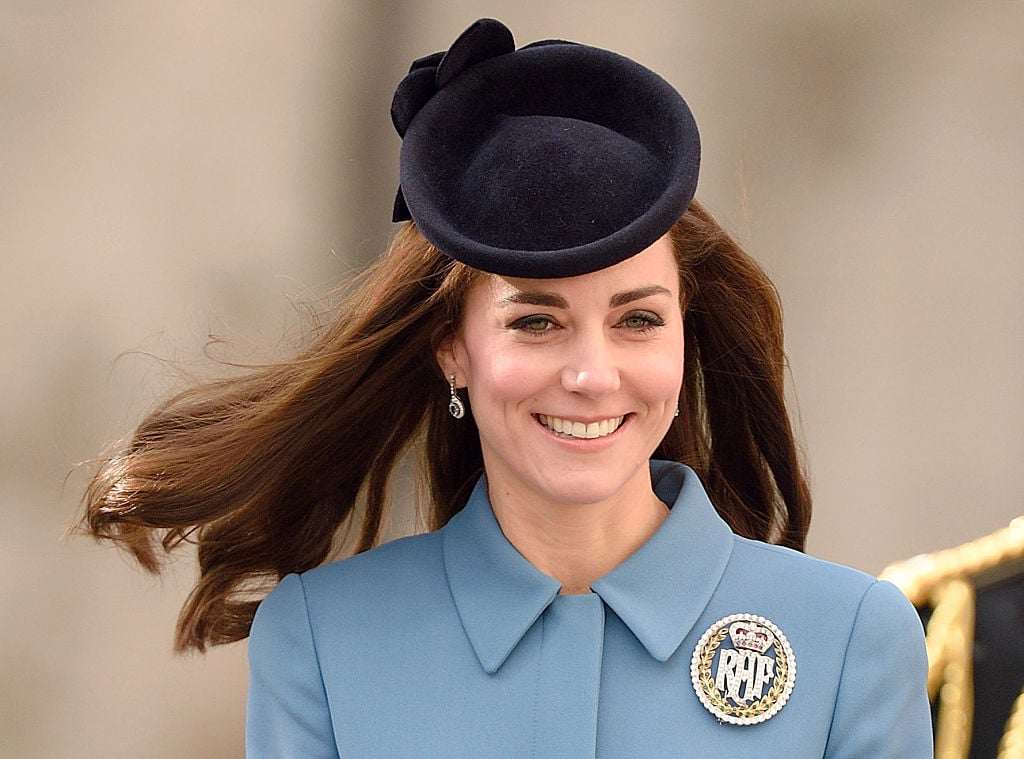 How Kate Middleton gets her hats to stay in place
We've seen the duchess at plenty of affairs wearing the decorative, angled headpieces and wondered why they never slide off her head no matter how long the event is. Turns out, many fascinators have built-in combs to keep them steady. Most have a wide comb at the front of the headpiece which is used as an anchor. Smaller combs or hairpins can also be added for extra support.
As milliner Rosie Olivia told Forbes every one of her hats are incorporated with combs or elastic.
"All my hats are fitted with combs or elastic that sits comfortably behind your ears and under all your hair so it's not visible," she said.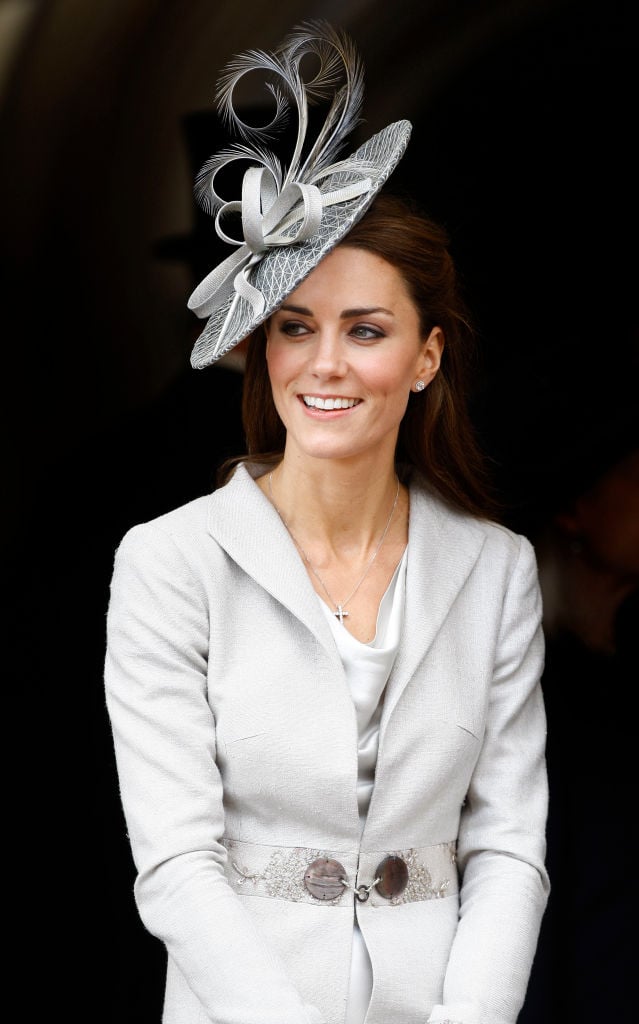 How the duchess avoids another hazard caused by wind
While the combs inside the Duchess of Cambridge's fascinators keep them still when it's breezy, there is another trick some royal ladies have adopted to make sure their skirts and dresses stay down in gusty wind.
Royal etiquette expert Myka Meier previously revealed what Kate as well as her sister-in-law Meghan, Duchess of Sussex do to avoid embarrassing Marilyn Monroe-esque moments.
The duchesses "wear bodysuits and clothes that actually increase static so it's much harder for something to fly up," Meier told The Sun. "So you have an undergarment that is almost like a bodysuit that is one tactic that is used."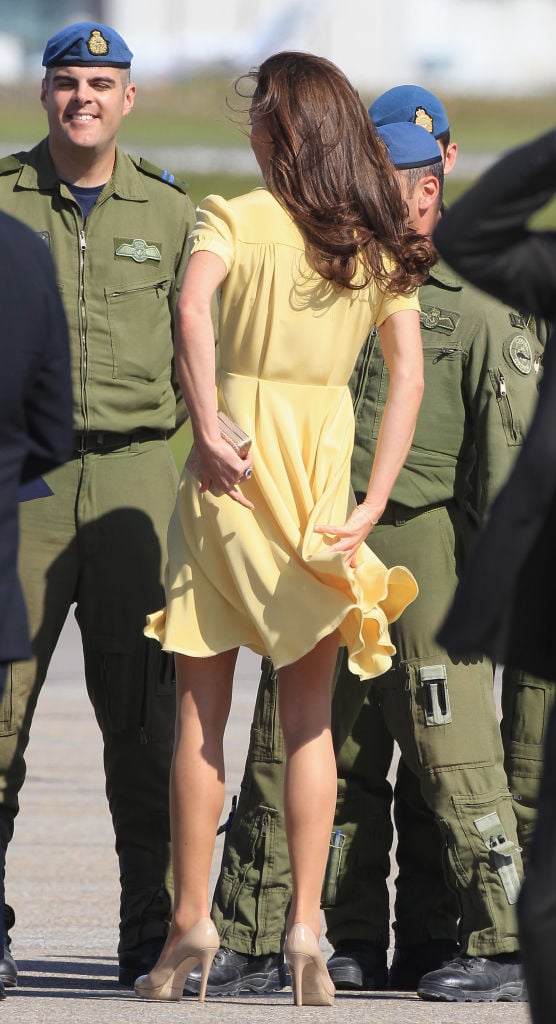 Queen Elizabeth II's dressmakers also have a creative way to ensure that the monarch isn't a victim of unpredictable weather either. Her courtier, Stewart Parvin, actually sews tiny weights into her clothing.
"I just pop a couple of weights into the hemline of her dresses and coats and it makes them hang beautifully," Parvin explained via The Express, adding, "If there is a flap in the coat then I will sew in one on each side of the split to even it up."
For Kate and Meghan that tactic isn't always possible since the materials of the clothes they wear in the warmer months are too thin for weights, which is why they usually opt to wear the bodysuits.