'The Drew Barrymore Show' Responds to 'SNL' Parody Sketch
Saturday Night Live was the show to watch on Oct. 3 with Jim Carrey and Alec Baldwin taking the stage as election rivals Joe Biden and President Trump.
The season premiere clocked the highest ratings in four years and welcomed Chris Rock as its host. Still trending on Sunday, the episode featured a parody about Drew Barrymore's talk show that is cracking fans up. But what does she and her team think about it?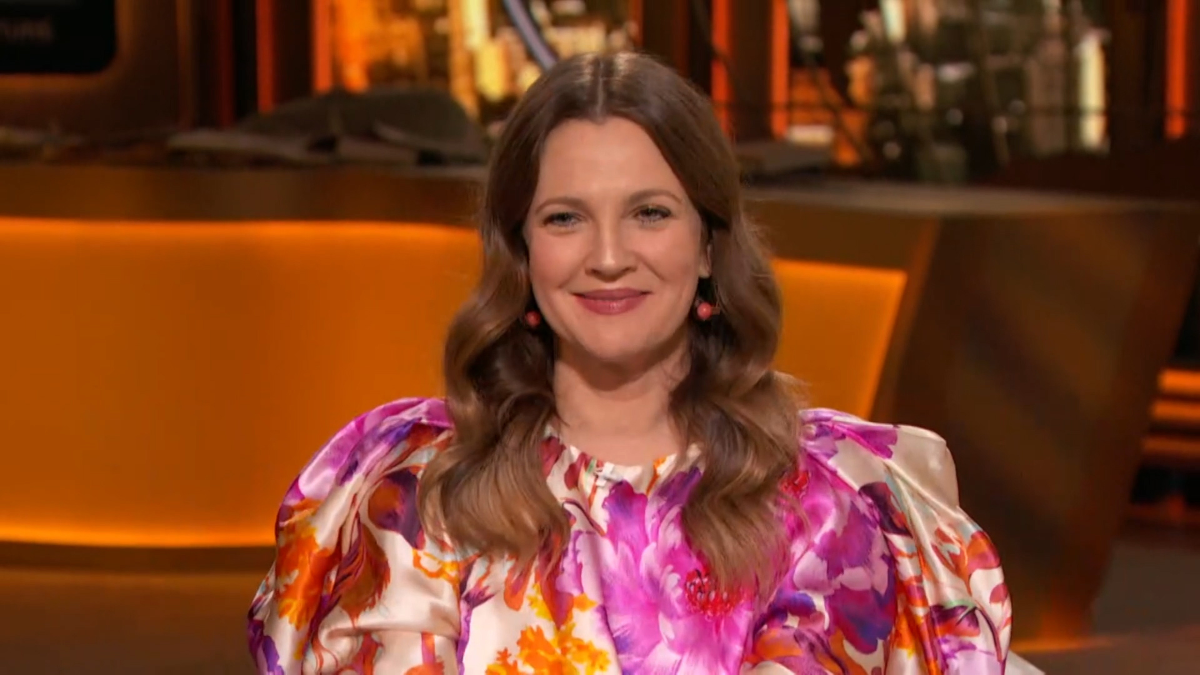 'SNL' killed the Drew Barrymore skit
It's true that the SNL cold open debate skit with Carrey and Baldwin had TVs and social media buzzing. And it has more than 6 million views on YouTube. But there were a few other sketches that hit the mark including Megan Thee Stallion's "Bottom of Your Face" and the "Superspeader Event."
Along with those, "The Drew Barrymore Show" is still pulling in numbers online. Chloe Fineman's hilarious impersonation of Barrymore is spot on and so are the parodies of her show segments. SNL dipped into its bag to cover Barrymore's Tom Green reunion episode and it even took a swipe at The Ellen DeGeneres Show.
Fineman captured Barrymore's nuances and the sketch poked fun at her interactions with her celebrity friends as well as the audience. If you've been watching her real talk show, you'll know why this was so funny.
RELATED: Why Drew Barrymore's Upcoming Talk Show Could Be Premiering at the Perfect Time
'The Drew Barrymore Show' peeped the 'SNL' spoof
As the weekend's must-see event, this SNL episode attracted millions of eyes including those of Barrymore and her team. Did she like it? Did they say so?
A scroll stroll through the YouTube comments on Saturday Night Live's channel revealed a simple reaction: "We see no difference." And that's coming straight from The Drew Barrymore Show. But wait, Tom Green chimed in too since he was part of the impersonation party.
"This was so much fun!  Ha ha Daddy Would You Like Some Sausage! Alex nailed my voice I think.  Chloe killed this!!  Spot on!" Green wrote.
Barrymore — who's obviously a good sport — really loved the bit and shared her approval on Twitter.
Chloe Fineman did a previous impression of Barrymore
Fineman is known for her accurate impressions that go further than her subject's voice; she takes it home in body movements and gestures too.
In August, she did a 2-minute Barrymore impersonation on Instagram as a nod to the actor/host's tutorials for Beauty Junkie Week. Fineman even copied Barrymore's look from the cover of InStyle Magazine by wearing the same Detroit News t-shirt.
Not only was it a hit with fans, but Barrymore shared the video on her own Instagram account and expressed her love for Fineman. The SNL skit was a surprise this time around and probably predestined for the small screen.
Barrymore's show premiered on Sept. 14 and the CBS daytime series continues to pump out new virtual episodes each weekday. Fans can catch The Drew Barrymore Show when it airs live on CBS at 9 a.m. EST. Fineman and her ridiculously dead-on impressions can be viewed on SNL each weekend or on Instagram.