'The Dropout' Season 2 Isn't Confirmed, but Amanda Seyfried Wants More Episodes
Although 'The Dropout' Season 2 seems unlikely, Amanda Seyfried believes there's more story to tell. The actor admitted she wants to play Elizabeth Holmes again in a second outing.
The Dropout Episode 8 concluded its fictionalized account of Theranos' downfall, but fans of the Hulu series are already wondering if there will be a season 2. With the show touted as a mini-series, it seems unlikely. However, The Dropout star Amanda Seyfried admitted she'd like to play Elizabeth Holmes in another outing.
'The Dropout' depicts Theranos' downfall
The Dropout offers a fictionalized account of the Theranos scandal during its eight-episode run on Hulu, taking viewers from the company's origins to its exposure and downfall. The series follows Elizabeth Holmes from her time at Stanford University and through her tenure as CEO of Theranos. It also shows how her lies ultimately led to her fall from grace.
And the Hulu series' finale focuses heavily on that fall, depicting Elizabeth's split with Sunny Balwani (Naveen Andrews), the closure of her lab, and all the questions she needed to answer following the investigation into her company. Overall, the show does a solid job of highlighting where things went wrong and showing the consequences of Elizabeth and Sunny's actions.
Still, many viewers feel there's more to answer in The Dropout Season 2 — and Amanda Seyfried seems to agree.
Amanda Seyfried seems game for 'The Dropout' Season 2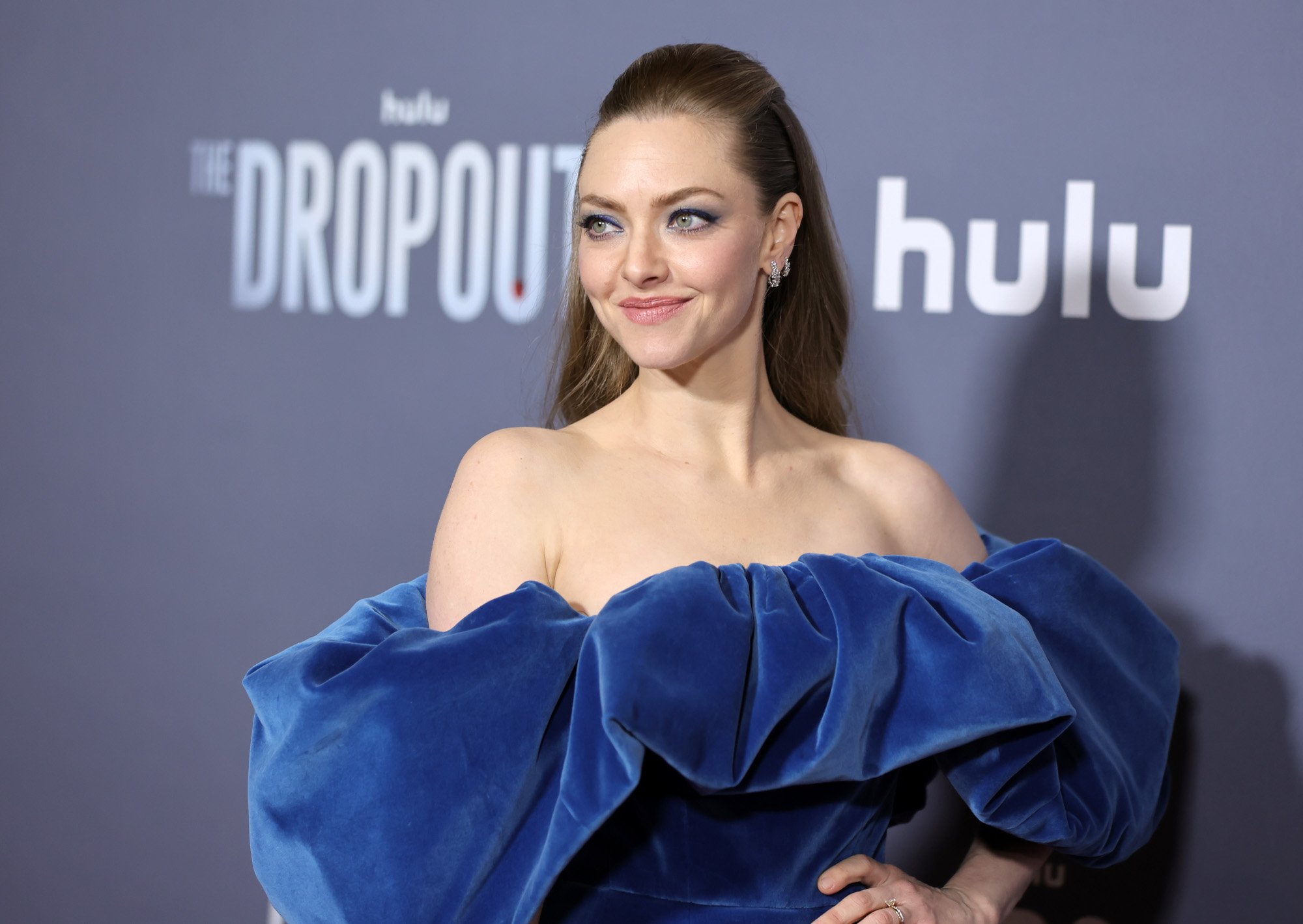 Despite The Dropout covering some of the most important developments from the Theranos scandal, some fans want to know more about the aftermath of the company's exposure. And Amanda Seyfried seems game to reprise her role as Elizabeth Holmes.
During an interview with Vanity Fair, Seyfried admitted she'd like to see The Dropout Season 2. Not only does she want to continue exploring the character, but she believes there's more to cover:
"That's when there should be a season two. No, I mean, I keep putting it out there because I didn't know how much I was going to enjoy playing her until I was done. And then even after that, I was like, 'I'll never play her again.' That was just hard. That was a lot. And now I miss it, and I feel like there's so much more to say, and there's so much more that's…I mean, life goes on. She's my age. A lot's happened. There is a season two of The Dropout [podcast]."
It's true that The Dropout podcast managed to get two seasons of content out of the real-life events that unfolded. And Seyfried is right that there are more questions to answer, especially regarding what came after Theranos shut down. So, what could The Dropout Season 2 look like?
What season 2 could look like on Hulu
Although The Dropout Season 2 is unlikely to happen, it's not hard to imagine what more episodes might look like. The Hulu series doesn't delve too deeply into Elizabeth and Sunny's trials that followed Theranos' closure. That alone would make an interesting narrative, as would more insight into their lives after being exposed.
In that regard, Amanda Seyfried is right that there's more story to tell. Whether Hulu decides to capitalize on that opportunity is another story. Fans will no doubt be crossing their fingers for more content.
In the meantime, all eight episodes of The Dropout are currently streaming on Hulu.