The Early Rod Stewart Record That Featured Jimmy Page in His Pre-Zeppelin Days
If you've worn out your Led Zeppelin record collection but want to hear more vintage Jimmy Page, you might check on the guitar legend's earlier work. When you hear Page play on the late recordings of The Yardbirds, it sounds like he's gearing up for Zeppelin.
That's exactly what Page was doing. If you're a fan of the Led Zeppelin III track "Tangerine," you've got to listen to Page's first version with The Yardbirds. But there's plenty more to hear from Page before he started working on his own bands.
Beginning in 1963, Page played on over 100 sessions led by other artists, many of whom became brand names. Listening to Page soar on a Joe Cocker Beatles cover is incredibly satisfying, and listening to him work with a young David Bowie offers a fascinating look at mid-'60s London.
But that barely scratches the surface of Page's session work. In '64, Page played at the session of then-unknown singer Rod Stewart. It was a few years before Stewart came to resent Page for what he considered Zeppelin's close take on the Jeff Beck Group.
Jimmy Page played guitar on Rod Stewart's debut single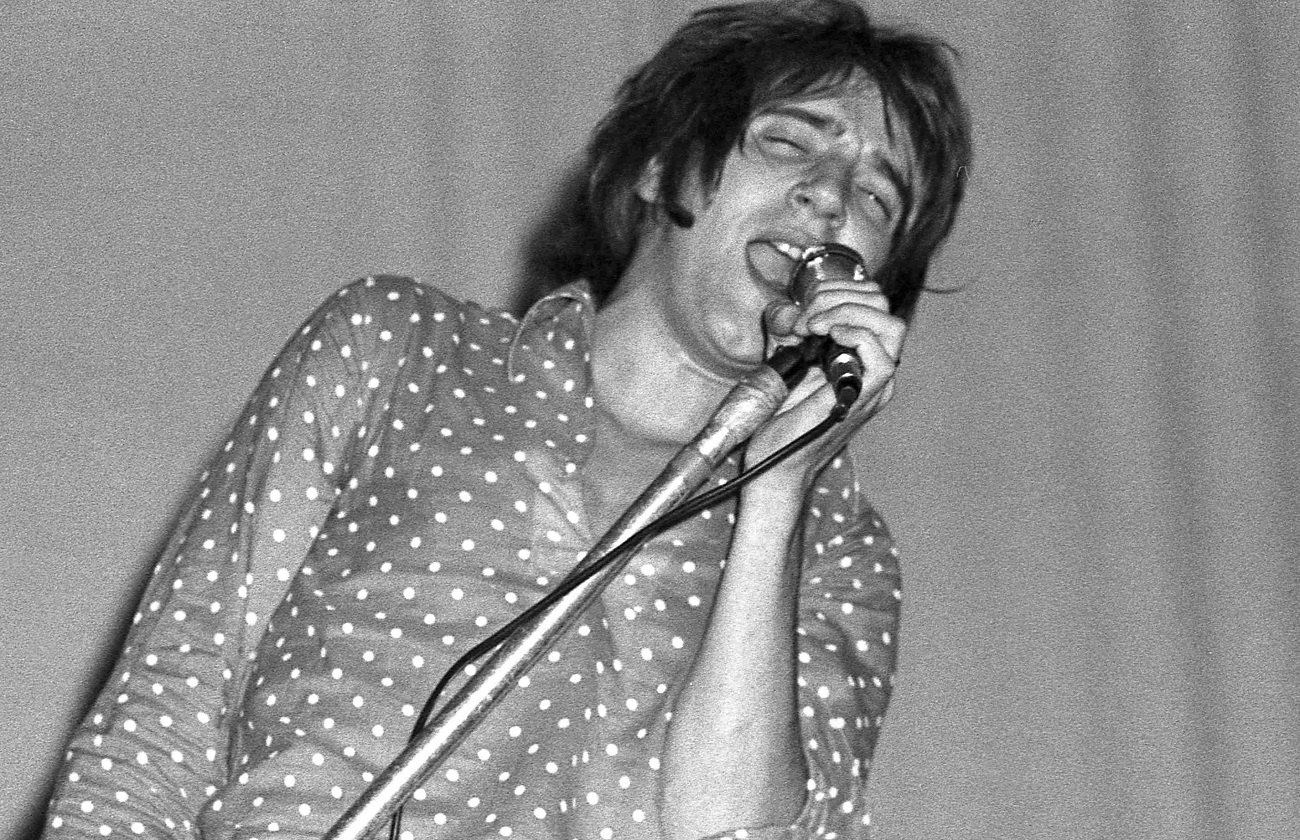 After singing around London at various small club gigs, Stewart got a recording contract with Decca and headed into the studio to record his first single. At that date, he found some of the heavy hitters among session players in attendance. Along with "Big Jim" Sullivan on lead guitar, John Paul Jones played bass.
Stewart cut "Good Morning, Little Schoolgirl," a blues standard dating back to the '30s, which went out as his debut single. (It has not held up well.) For a B-side, Stewart recorded "I'm Gonna Move to the Outskirts of Town," another '30s blues composition.
For that session, Jones wasn't the only future member of Led Zeppelin in attendance. With Big Jim on lead guitar, "Little Jim" Page played the rhythm part on the track. Neither track from Stewart's single caught on with listeners or sold many records.
However, the sessions did represent Stewart getting his start on a major label. In the following years, he'd bounce around a bit until he connected with Beck, the guitar giant who by then had left The Yardbirds and was starting his own group.
Stewart later took issue with Page for Led Zeppelin's similarities to the Jeff Beck Band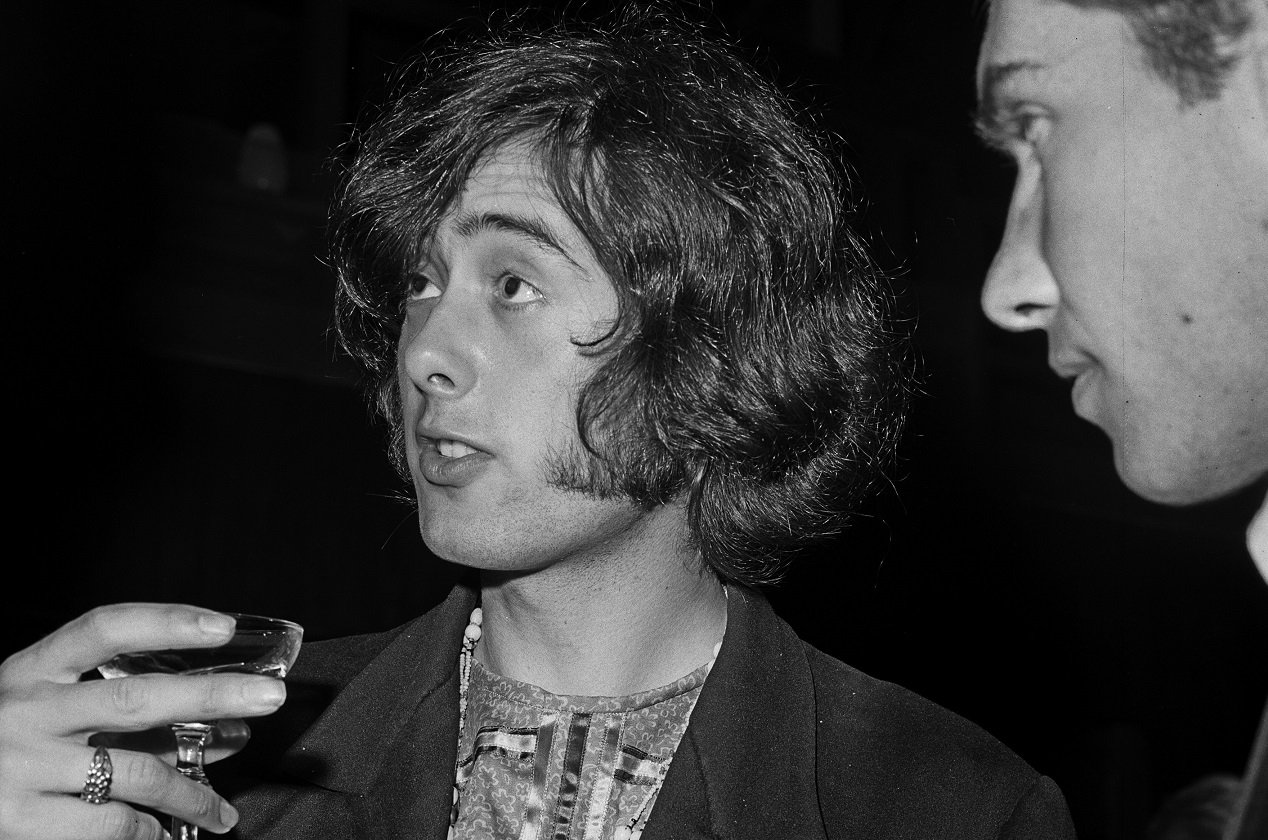 Along with Stewart, Jeff Beck had brought in future Rolling Stone Ronnie Wood to play in the band, so the group definitely had a solid foundation. By summer '68, they released Truth, a record that showcased a power trio approach centered on Beck's virtuosic, often distorted guitars.
Truth also included the Jeff Beck Group take on "You Shook Me," the 1962 blues composition by Willie Dixon. In Stephen Davis' Hammer of the Gods (1985), the author describes a moment when Page played Beck the Zeppelin version of "You Shook Me," which Page and his new band recorded late in summer '68.
In brief, Beck couldn't believe his old friend and bandmate had one-upped him with the Zep version. Stewart, for his part, considered Zeppelin simply another version of the Jeff Beck Group. He was still talking about it 45 years later.
"Jimmy Page definitely built Zep on us," Stewart told USA Today in 2012. Stewart pointed to the lineup (power trio plus singer) and noted how Page was attending Jeff Beck Group shows that summer. Listening to the Beck Group on tracks like "You Shook Me" today, you hear a very standard blues feel, especially in the piano and Stewart's vocals.
That's not at all what Zeppelin did with the song. At that point, Robert Plant was way ahead of Stewart. (Zep's rhythm section was also on another level.) Anyway, it's all water under the bridge, as Stewart acknowledged in 2012. But, by the way, had Stewart heard of The Who? That was another power trio with a blonde singer and distorted guitars. They formed in 1964.